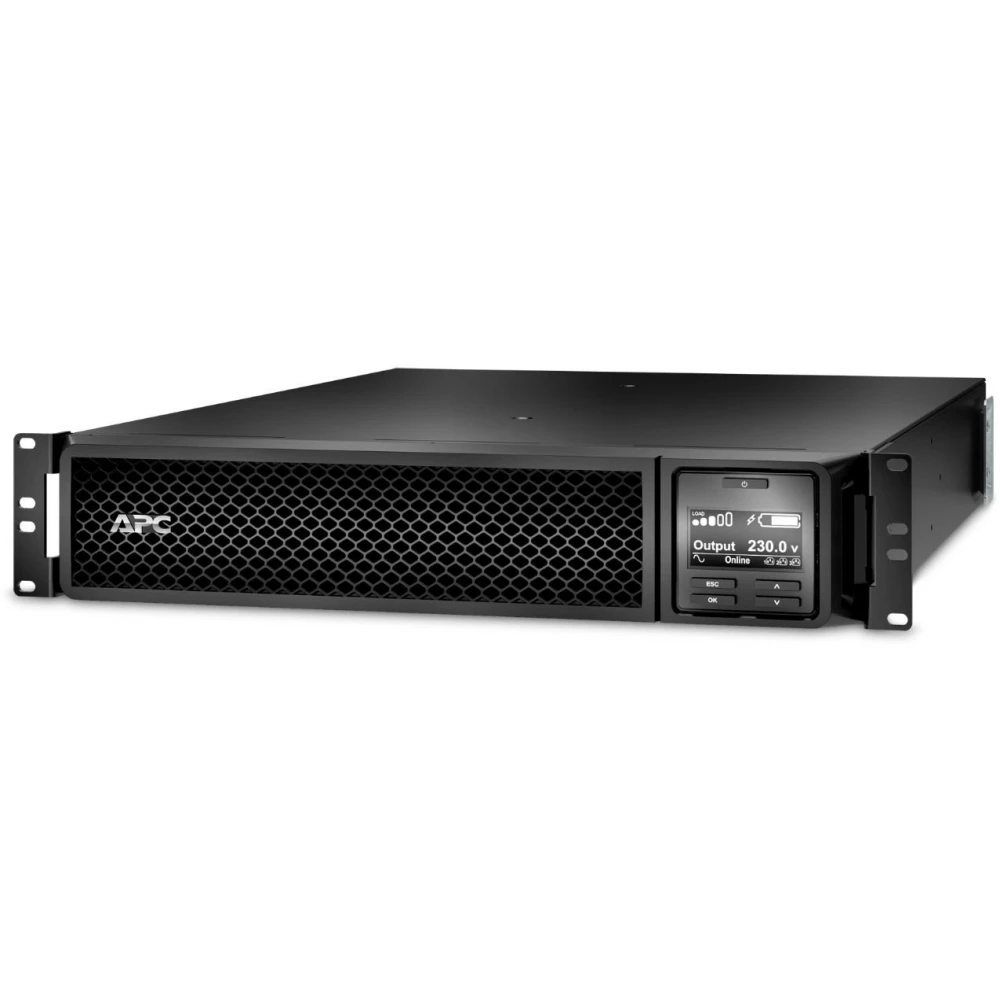 APC SRT1500RMXLI-NC Smart UPS 1500VA
{{ firstAdditionalProduct(product).originalPrice|formatPrice }}
Ft
Giftcard
Gift
{{ productAdditional.product.originalPrice|formatPrice }}

{{ productAdditional.product.originalPrice|formatPrice }} gift certificate
Discounted accessories
{{ productAdditional.product.displayName }}

{{ productAdditional.product.grossPrice|formatPriceWithCode }}

-{{ productAdditional.product.discountDiff|formatPriceWithCode }}

{{ discountPercent(productAdditional.product) }}
APC SRT1500RMXLI-NC Smart UPS 1500VA
-{{ productData.discountDiff|formatPriceWithCode }}
-{{ productData.discount }}%
APC Smart-UPS SRT, 1500 VA, rack-mountable, 230 V, network card Space-saving, double-conversion online power protection device with scalable bridging time. Contents: CD with software, Communicates via... next
Please select the appropriate warranty method!
Detailed description
APC Smart-UPS SRT, 1500 VA, rack-mountable, 230 V, network card
Space-saving, double-conversion online power protection device with scalable bridging time.
Contents: CD with software, Communicates via cable, Country-specific detachable power cable, Documentation CD, Installation instructions, Network control card, Frame mounting brackets, Enclosure hardware, Frame mounting rails, Temperature Probe, USB cable, Warranty card
No opinions about this product
Help others. Tell us what you think about the item.
Last time you seen these items on iPon