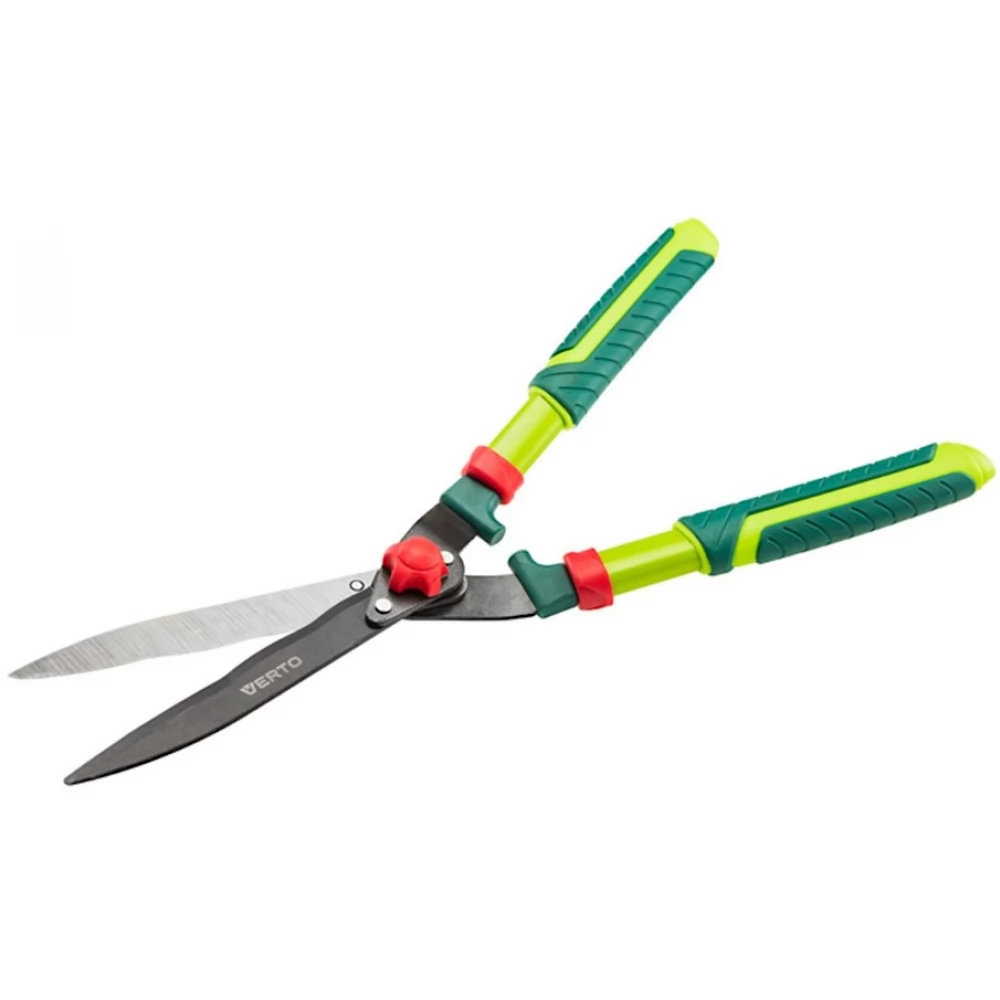 VERTO 15G311 Hedge cutter scissors 550mm
{{ firstAdditionalProduct(product).originalPrice|formatPrice }}
Ft
Giftcard
Gift
{{ productAdditional.product.originalPrice|formatPrice }}

{{ productAdditional.product.originalPrice|formatPrice }} gift certificate
Discounted accessories
{{ productAdditional.product.displayName }}

{{ productAdditional.product.grossPrice|formatPriceWithCode }}

-{{ productAdditional.product.discountDiff|formatPriceWithCode }}

{{ discountPercent(productAdditional.product) }}
VERTO 15G311 Hedge cutter scissors 550mm
-{{ productData.discountDiff|formatPriceWithCode }}
-{{ productData.discount }}%
The length of the corrugated hedge trimmer (nr ref. 15G311) is 550 mm. The 200 mm long corrugated edges are covered with a Teflon coating, protected from corrosion. The ergonomically shaped rubberized... next
Please select the appropriate warranty method!
Detailed description
The length of the corrugated hedge trimmer (nr ref. 15G311) is 550 mm. The 200 mm long corrugated edges are covered with a Teflon coating, protected from corrosion. The ergonomically shaped rubberized grip fits well in the hand and does not slip out, which increases the comfort of work.

- Type of garden tool: hedge trimmer
- Knife length: 200 mm
- Handle: plastic
- Blade type: wavy
No opinions about this product
Help others. Tell us what you think about the item.
Last time you seen these items on iPon