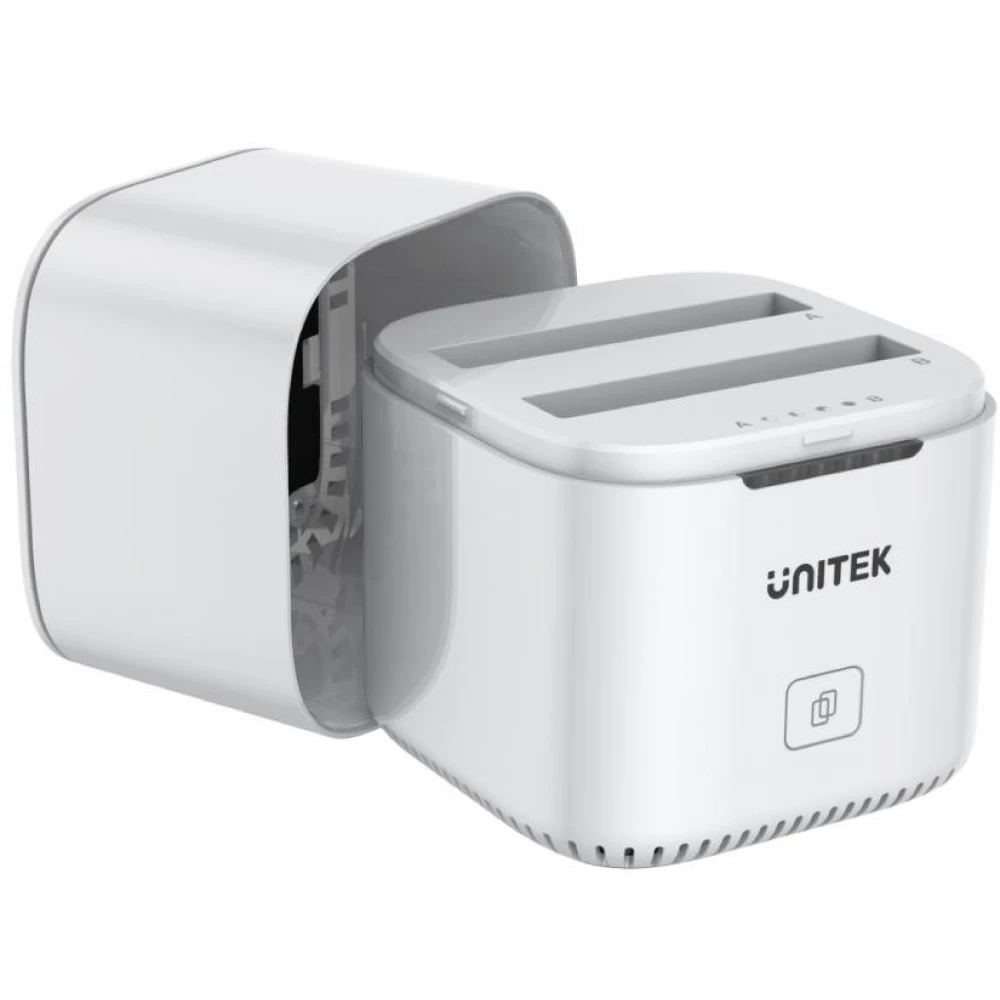 UNITEK S1105A SyncStation Marshmallow 2.5" USB3.0 SATA6G Docking station white
{{ firstAdditionalProduct(product).originalPrice|formatPrice }}
Ft
Giftcard
Gift
{{ productAdditional.product.originalPrice|formatPrice }}

{{ productAdditional.product.originalPrice|formatPrice }} gift certificate
Discounted accessories
{{ productAdditional.product.displayName }}

{{ productAdditional.product.grossPrice|formatPriceWithCode }}

-{{ productAdditional.product.discountDiff|formatPriceWithCode }}

{{ discountPercent(productAdditional.product) }}
UNITEK S1105A SyncStation Marshmallow 2.5" USB3.0 SATA6G Docking station white
-{{ productData.discountDiff|formatPriceWithCode }}
-{{ productData.discount }}%
UNITEK USB3.1 for Gen2-C M.2 SSD (PCIe / NVMe). - Compact aluminum housing compatible with M.2 SSDs of various sizes (PCIe / NVMe (30mm / 42mm / 60mm / 80mm) compatible) - USB3.1 Gen2 C-type interface... next
Please select the appropriate warranty method!
Detailed description
UNITEK USB3.1 for Gen2-C M.2 SSD (PCIe / NVMe).

- Compact aluminum housing compatible with M.2 SSDs of various sizes (PCIe / NVMe (30mm / 42mm / 60mm / 80mm) compatible)
- USB3.1 Gen2 C-type interface supports data transfer speeds of up to 10 Gbps.
- Supports UASP and TRIM, maximizing SSD data transfer rate and lifetime
- LED indicator
- Plug and play, no driver installation required
No opinions about this product
Help others. Tell us what you think about the item.
Last time you seen these items on iPon