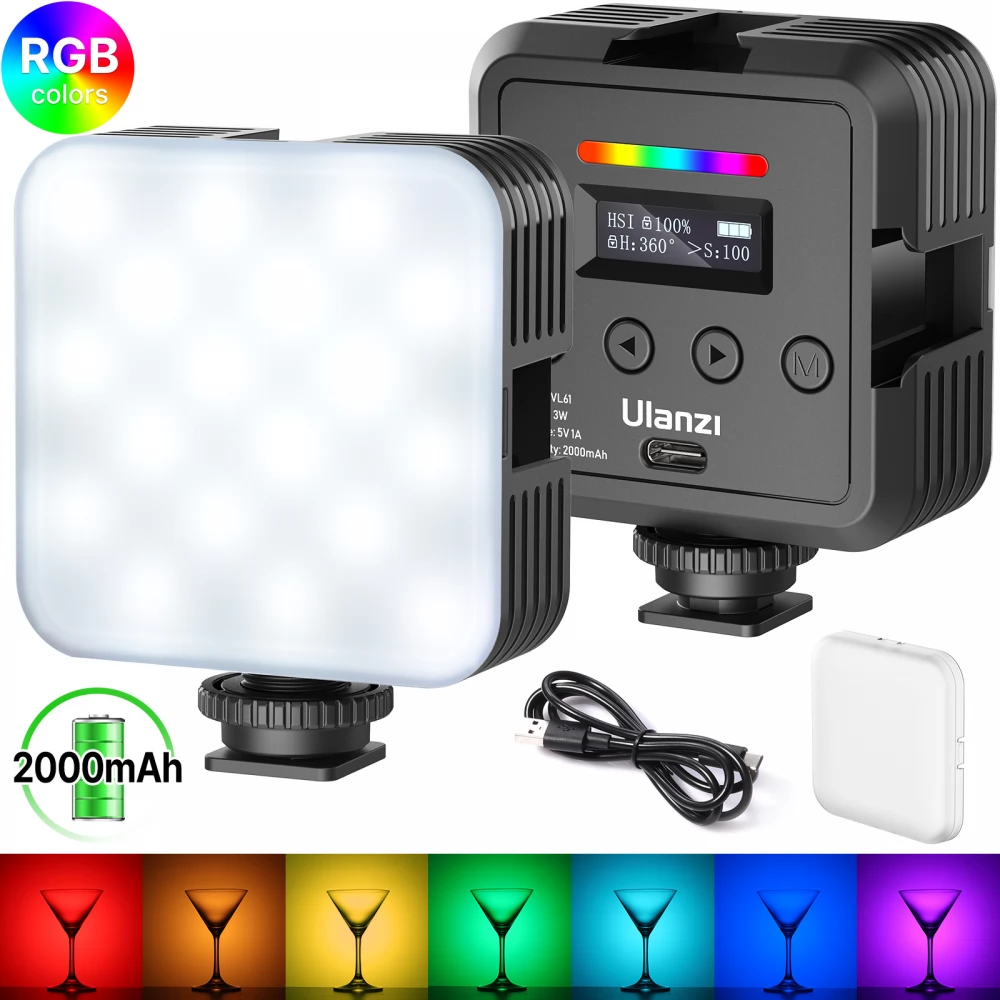 ULANZI VL61 RGB Fill Light video light
{{ firstAdditionalProduct(product).originalPrice|formatPrice }}
Ft
Giftcard
Gift
{{ productAdditional.product.originalPrice|formatPrice }}

{{ productAdditional.product.originalPrice|formatPrice }} gift certificate
Discounted accessories
{{ productAdditional.product.displayName }}

{{ productAdditional.product.grossPrice|formatPriceWithCode }}

-{{ productAdditional.product.discountDiff|formatPriceWithCode }}

{{ discountPercent(productAdditional.product) }}
ULANZI VL61 RGB Fill Light video light
-{{ productData.discountDiff|formatPriceWithCode }}
-{{ productData.discount }}%
The Ulanzi VL61 RGB LED Video Fill Light provides color temperatures ranging from 2500 to 8500K with a CRI rating of 95, as well as the full RGB color gamut, so you can use it in virtually any lighting... next
Please select the appropriate warranty method!
Detailed description
The Ulanzi VL61 RGB LED Video Fill Light provides color temperatures ranging from 2500 to 8500K with a CRI rating of 95, as well as the full RGB color gamut, so you can use it in virtually any lighting condition. The luminaire supports full 360 ° adjustment in RGB mode to create color effects, and also has 20 built-in light effects. The built-in display shows relevant information such as mode, brightness and battery level. The integrated 2000 mAh battery can be charged via the USB Type-C port using the included cable. The lamp has a mounting base with a built-in 1/4 "-20 thread for mounting to the camera, as well as three cold-shoe slots, one on the top and one on each side, allowing additional units to be connected for an even stronger light source.

- RGB full color world
- Extensive color temperature
- 20 different special effects modes
- Soft light
- Adjustable brightness dimming
- High capacity battery
No opinions about this product
Help others. Tell us what you think about the item.
Last time you seen these items on iPon