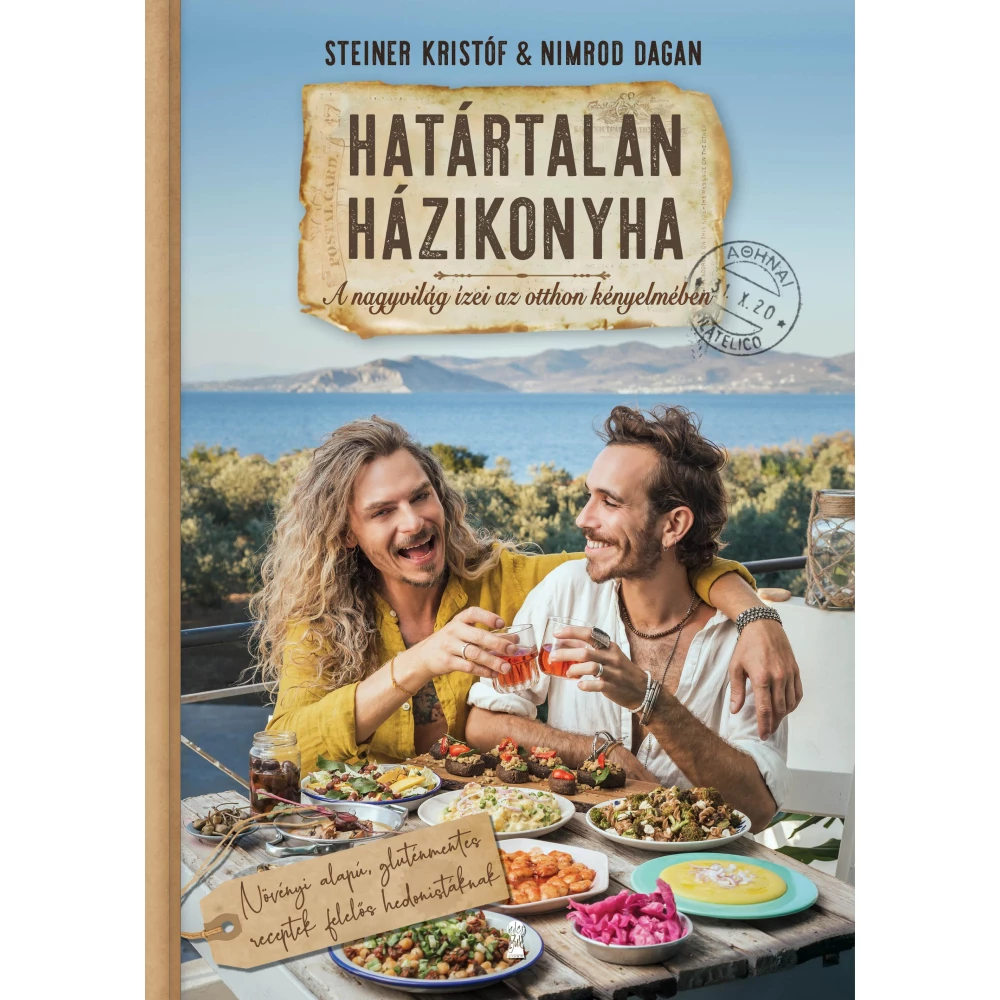 Steiner Kristóf és Nimrod Dagan - Határtalan házikonyha - A nagyvilág ízei az home kényelmében
{{ product.originalPrice|formatPriceWithCode }}
{{ product.grossPrice|formatPriceWithCode }}
from 10 pcs {{ product.packageGrossPrice|formatPriceWithCode }}/pcs
{{ firstAdditionalProduct(product).originalPrice|formatPrice }}
Ft
Giftcard
Gift
{{ productAdditional.product.originalPrice|formatPrice }}

{{ productAdditional.product.originalPrice|formatPrice }} gift certificate
Discounted accessories
{{ productAdditional.product.displayName }}

{{ productAdditional.product.grossPrice|formatPriceWithCode }}

-{{ productAdditional.product.discountDiff|formatPriceWithCode }}

{{ discountPercent(productAdditional.product) }}
Steiner Kristóf és Nimrod Dagan - Határtalan házikonyha - A nagyvilág ízei az home kényelmében
-{{ productData.discountDiff|formatPriceWithCode }}
-{{ productData.discount }}%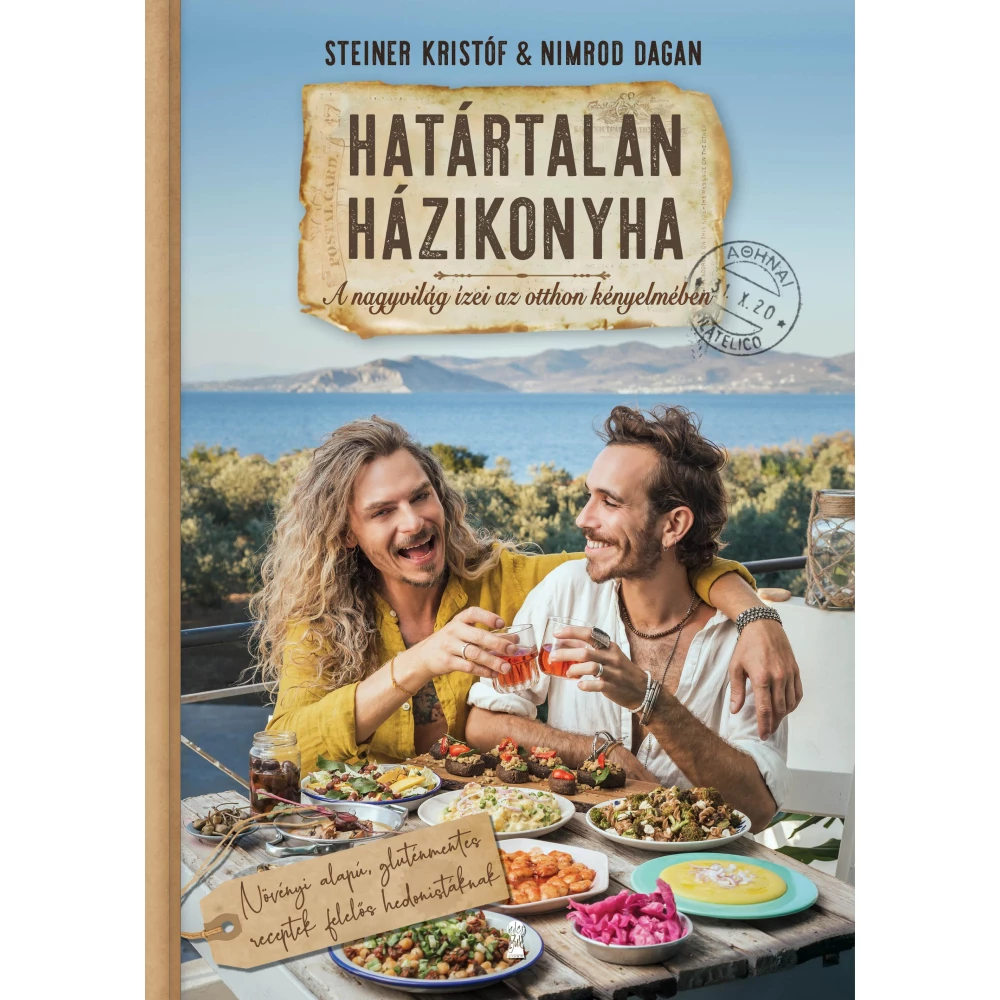 Let's cook from what we have - not from what we could have. In our boundless home kitchen, "everything can be replaced with everything," depending on what's on the shelves of the almar or the polar small. If... next
In case you order today
Pickup in store: {{ productData.personalTakeoverDateAsText }}
Home Delivery: {{ productData.deliveryDateAsText }}
Price monitor
{{ hasPriceWatcherTranslation }} Delete
Notify me if it will be cheaper then
{{ start|timestamp }}
{{ end|timestamp }}
| | |
| --- | --- |
| Book subcategory | Gastronomy |
| Author | Steiner Kristóf és Nimrod Dagan |
| Publisher | Kulcslyuk Kiadó |
| Year of publication | 2020 |
Detailed description
Let's cook from what we have - not from what we could have. In our boundless home kitchen, "everything can be replaced with everything," depending on what's on the shelves of the almar or the polar small.

If one wants to be there everywhere at the same time, chances are he will not really be present anywhere - and no matter how sweet the wandering life is, there is nothing to be felt about the feeling of arrival. When, after decades of world travel, my love, Nimi, and I found a secluded little seaside village in Greece where there are more macs than humans, endless olive groves on the slopes of the volcano, and where the scent of fresh oregano and aromatic wine blends in the air.

The slow life quickly captivated us and we discovered that we could also create dishes inspired by our memorable travels with locally grown seasonal vegetables. Instead of restaurant pop-up events for hundreds of people, we can wait for guests here at home. We've swapped the trendy food markets for our own small vegetable garden, and in addition to star chefs and instafoodie influencers, we collaborate with virtuoso chefs and smallholders in local taverns. While our room for maneuver — to the great delight of ourselves, our adopted kittens, and the planet's ecosystem — has crumpled like a sun-dried tomato, the truth is, we've never felt so limitless about our lives ... and our food!

In our first joint cookbook, we've put together recipes that fly us far on the wings of flavors - even if we bump into ingredients up to the border of the Methana Peninsula. We invite you on a world trip around our hand-escalated kitchen table to experience together: home cooking can also be cosmopolitan, and traditional dishes inspired by family recipes can invite you to a hedonistic culinary adventure if you experiment creatively and cheerfully together in our kitchen.
No opinions about this product
Help others. Tell us what you think about the item.
Last time you seen these items on iPon