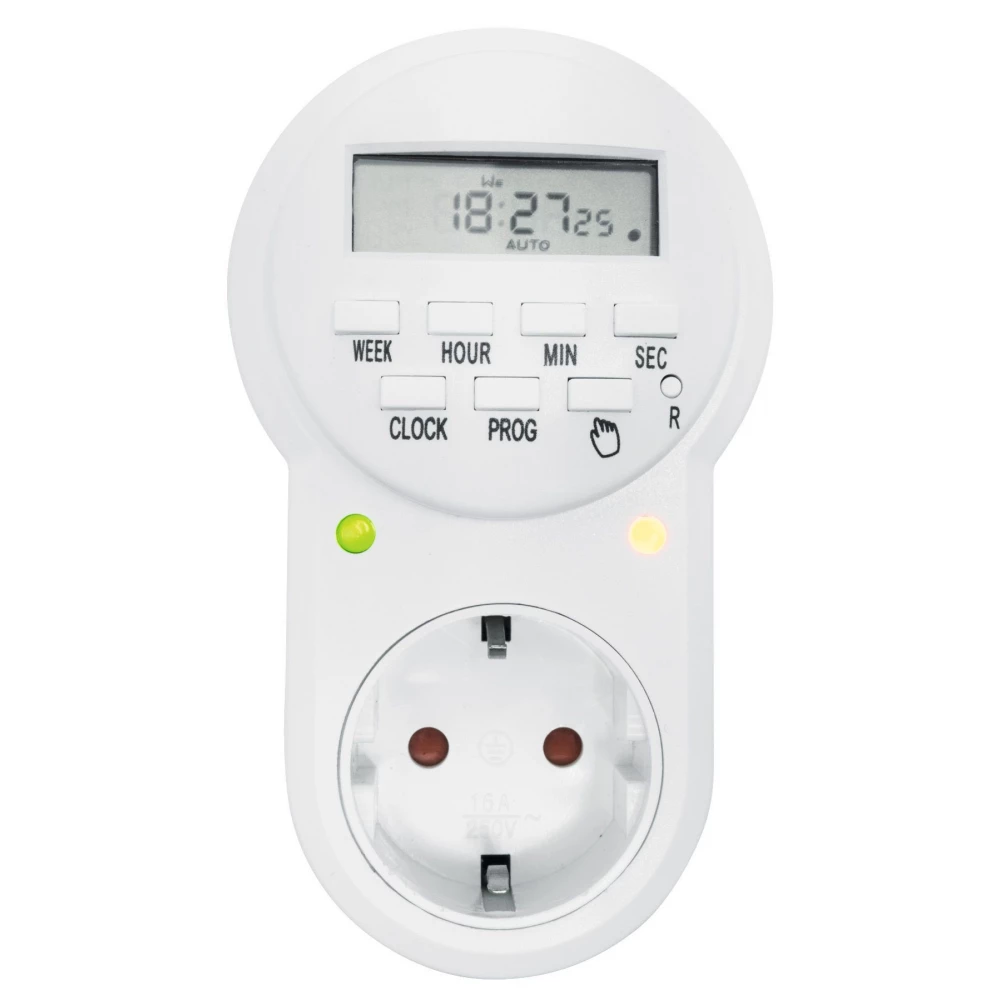 SOMOGYI ELECTRONIC TD 022 Home Digital indoor weekly timer hour mural outlet white
{{ firstAdditionalProduct(product).originalPrice|formatPrice }}
Ft
Giftcard
Gift
{{ productAdditional.product.originalPrice|formatPrice }}

{{ productAdditional.product.originalPrice|formatPrice }} gift certificate
Discounted accessories
{{ productAdditional.product.displayName }}

{{ productAdditional.product.grossPrice|formatPriceWithCode }}

-{{ productAdditional.product.discountDiff|formatPriceWithCode }}

{{ discountPercent(productAdditional.product) }}
SOMOGYI ELECTRONIC TD 022 Home Digital indoor weekly timer hour mural outlet white
-{{ productData.discountDiff|formatPriceWithCode }}
-{{ productData.discount }}%
Strive for a comfortable everyday life and make the use of electrical appliances more efficient. Buy a practical watch clock from us. The TD 022 digital indoor weekly timer provides countless options.... next
Failure rate: 0,0%
For the time specified by law, for the remaining time, the conformity rules are to be considered.
Please select the appropriate warranty method!
Detailed description
Strive for a comfortable everyday life and make the use of electrical appliances more efficient. Buy a practical watch clock from us.
The TD 022 digital indoor weekly timer provides countless options. This allows you to choose from 9 programs per day and 15 day combinations that provide weekly repetition.
The product can be turned on and off manually, as well as battery memory protection, which prevents lost programs from being lost. Choose quality products and order from our webshop!

Features:
- Rated voltage: 250 V ~
Switchable rated current: 10 (2) A
- Switchable rated power: 3680 (460) W
- Resolution: 1 minute
- Weekly timer: yes
- Number of programs: 9 programs
- Manual switching on: yes
- Built-in battery: yes
- IP degree of protection: IP20
- Other functions: random switching, countdown
- Child lock: yes
No opinions about this product
Help others. Tell us what you think about the item.
Last time you seen these items on iPon