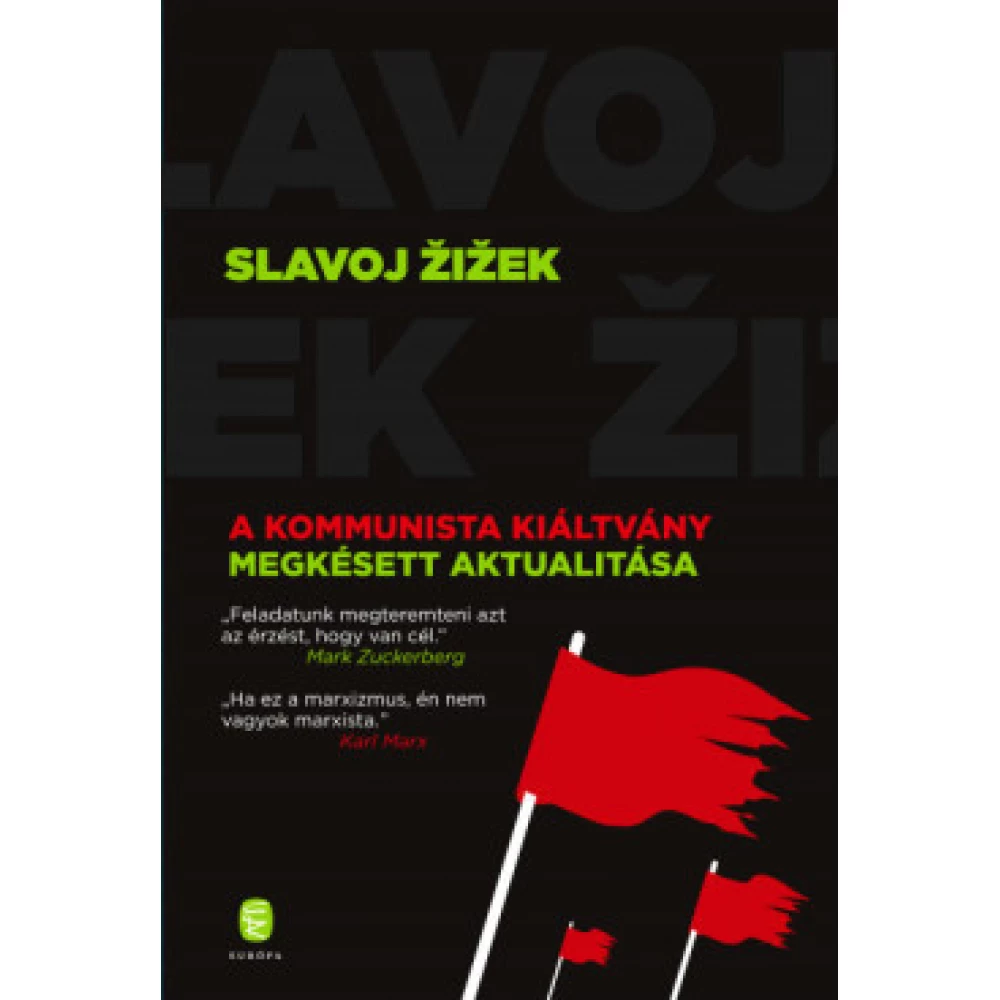 Slavoj Zizek - A Kommunista Kiáltvány megkésett aktualitása
{{ firstAdditionalProduct(product).originalPrice|formatPrice }}
Ft
Giftcard
Gift
{{ productAdditional.product.originalPrice|formatPrice }}

{{ productAdditional.product.originalPrice|formatPrice }} gift certificate
Discounted accessories
{{ productAdditional.product.displayName }}

{{ productAdditional.product.grossPrice|formatPriceWithCode }}

-{{ productAdditional.product.discountDiff|formatPriceWithCode }}

{{ discountPercent(productAdditional.product) }}
Slavoj Zizek - A Kommunista Kiáltvány megkésett aktualitása
-{{ productData.discountDiff|formatPriceWithCode }}
-{{ productData.discount }}%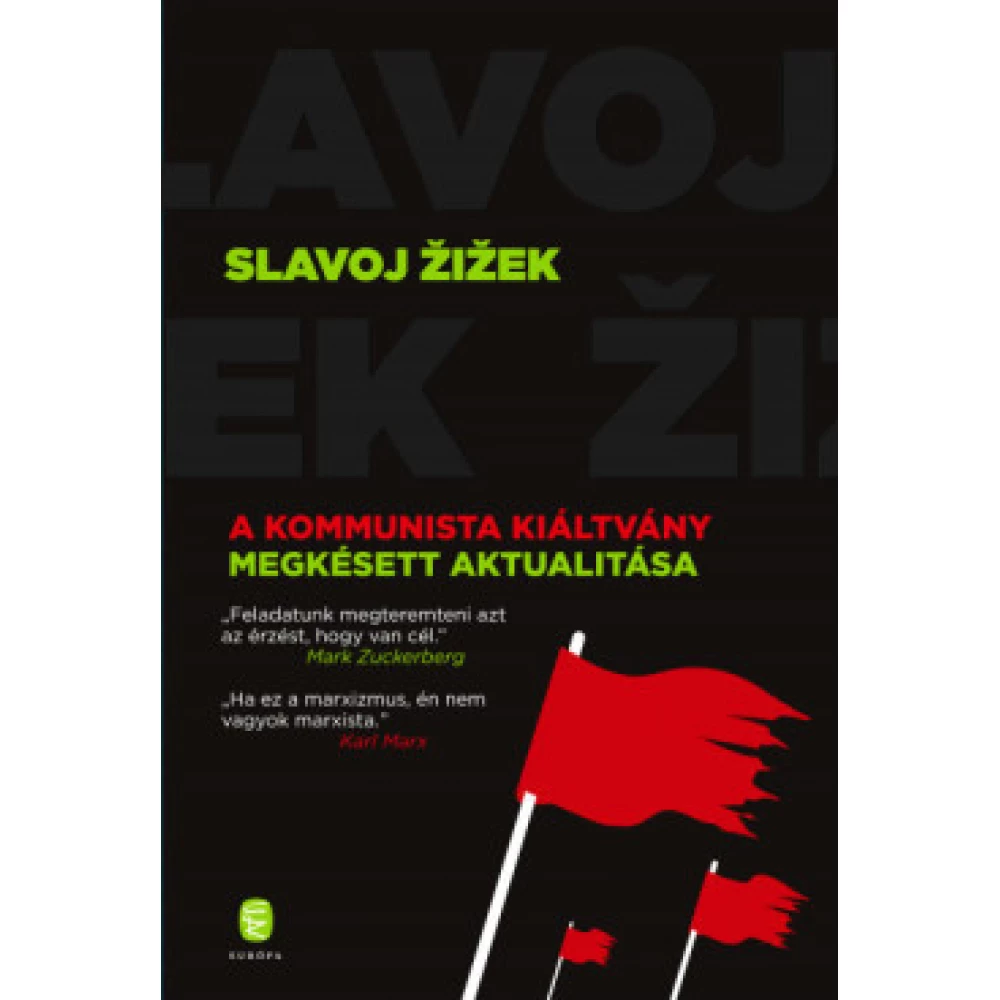 The philosopher Slavoj Žižek examines the Communist Manifesto, which can also be used as an age document: he makes an inventory of which of the main ideas of Marxism can be considered and which it is... next
Price monitor
{{ start|timestamp }}
{{ end|timestamp }}
| | |
| --- | --- |
| Book subcategory | Philisophy |
| Author | Slavoj Zizek |
| Publisher | Európa |
| Year of publication | 2019 |
Detailed description
The philosopher Slavoj Žižek examines the Communist Manifesto, which can also be used as an age document: he makes an inventory of which of the main ideas of Marxism can be considered and which it is advisable to get rid of permanently. In writing the work, which has since been published in a hundred languages, he and Friedrich Engels, a barely thirty-year-old publicist and philosopher Karl Marx and co-author of an institution-independent thinker, stated (with some rhetorical exaggeration and anticipating the future) that the ghost of communism was touring Europe. Certain sentences in the text have since become hotel verbs, used with different signs. The first Hungarian translation was published in 1896.
No opinions about this product
Help others. Tell us what you think about the item.
Last time you seen these items on iPon