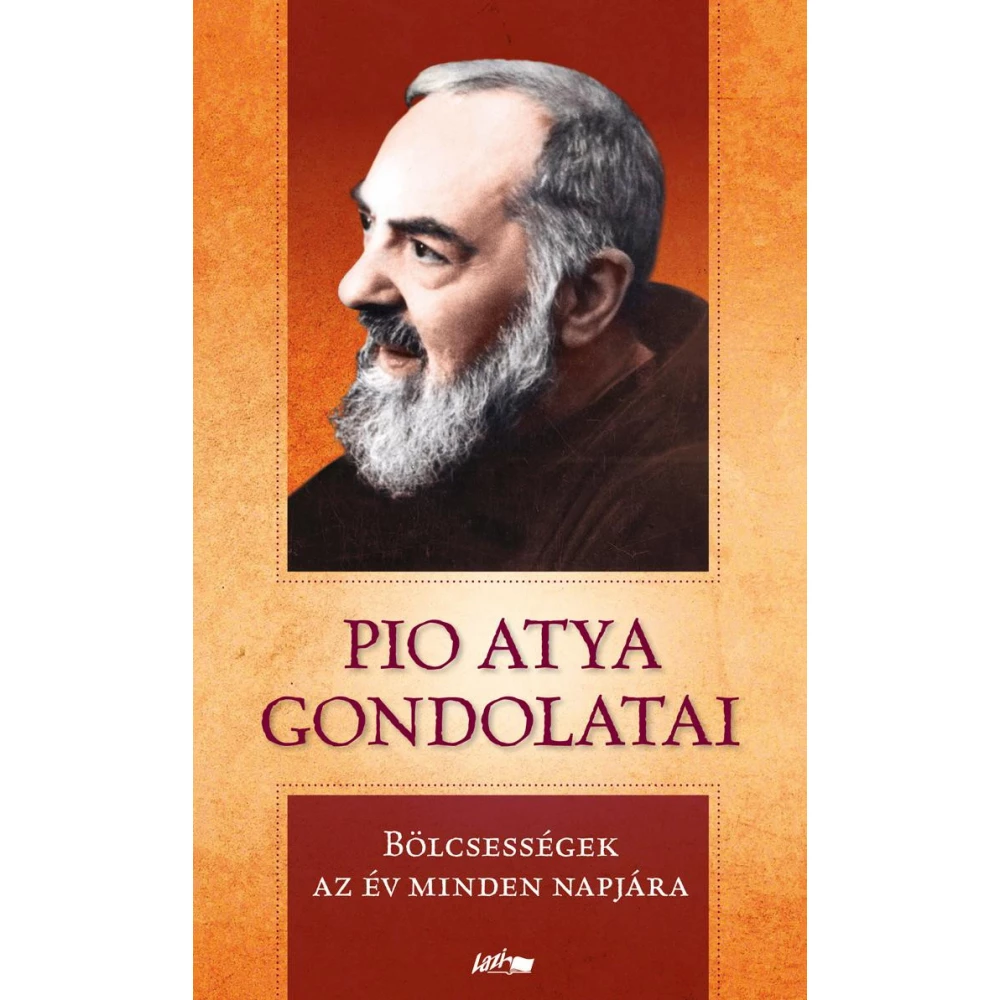 Pio atya - Pio atya gondolatai - Bölcsességek az year all napjára
{{ firstAdditionalProduct(product).originalPrice|formatPrice }}
Ft
Giftcard
Gift
{{ productAdditional.product.originalPrice|formatPrice }}

{{ productAdditional.product.originalPrice|formatPrice }} gift certificate
Discounted accessories
{{ productAdditional.product.displayName }}

{{ productAdditional.product.grossPrice|formatPriceWithCode }}

-{{ productAdditional.product.discountDiff|formatPriceWithCode }}

{{ discountPercent(productAdditional.product) }}
Pio atya - Pio atya gondolatai - Bölcsességek az year all napjára
-{{ productData.discountDiff|formatPriceWithCode }}
-{{ productData.discount }}%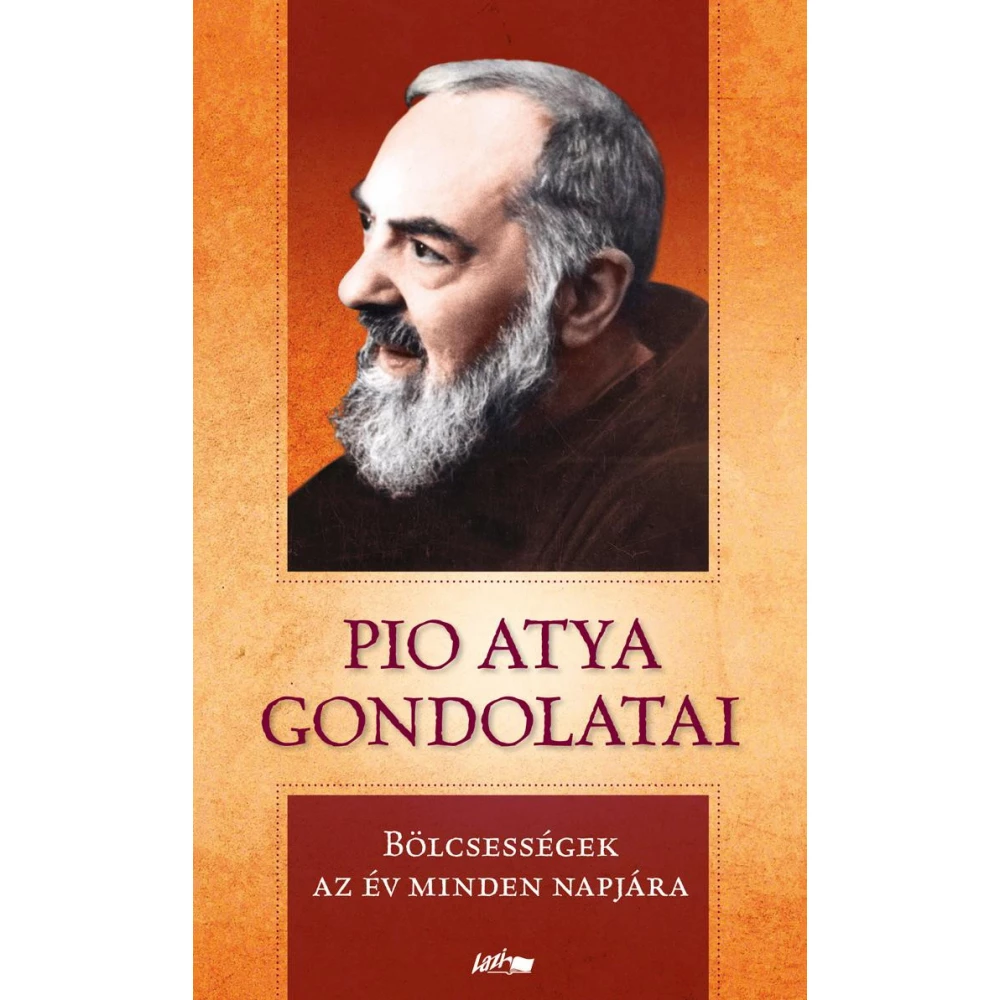 "Blessed be God, who can so wonderfully alternate the ranks of joys and tears in our lives, thereby leading our souls to perfection in unknown ways." "We seek God in the books, but we find him in prayer:... next
Price monitor
{{ start|timestamp }}
{{ end|timestamp }}
| | |
| --- | --- |
| Book subcategory | Mythology |
| Author | Pio atya |
| Publisher | Lazi Könyvkiadó |
| Year of publication | 2020 |
Detailed description
"Blessed be God, who can so wonderfully alternate the ranks of joys and tears in our lives, thereby leading our souls to perfection in unknown ways."
"We seek God in the books, but we find him in prayer: many today do not believe anymore because they do not pray."
"The more love you give, the more you get. Love forgets everything, forgives everything, and gives everything without reservation."
Francesco Forgione, i.e. Father St. Pio of Pietrelcin, was a stigmatized saint, wearing the wounds of Christ on his body. In addition, there are many other wonderful phenomena associated with his person. Among other things, he was thought to be able to be present in two places at the same time, to have the ability to see the soul, and to possess the gift of healing. His life was uninterrupted suffering and service, and after his death II. He was ordained a saint by Pope John Paul, describing him as being "to be a co-worker in the work of salvation in a very special way."
His individuality affected everyone he knew, and his surviving words are also inspiring today. We select a selection of these in such a way that we get a thought-provoking quote for each day of the year, not only for believers, but also for all those who want a little stop, contemplation, or even spiritual reinforcement in our rushing world.
No opinions about this product
Help others. Tell us what you think about the item.
Last time you seen these items on iPon