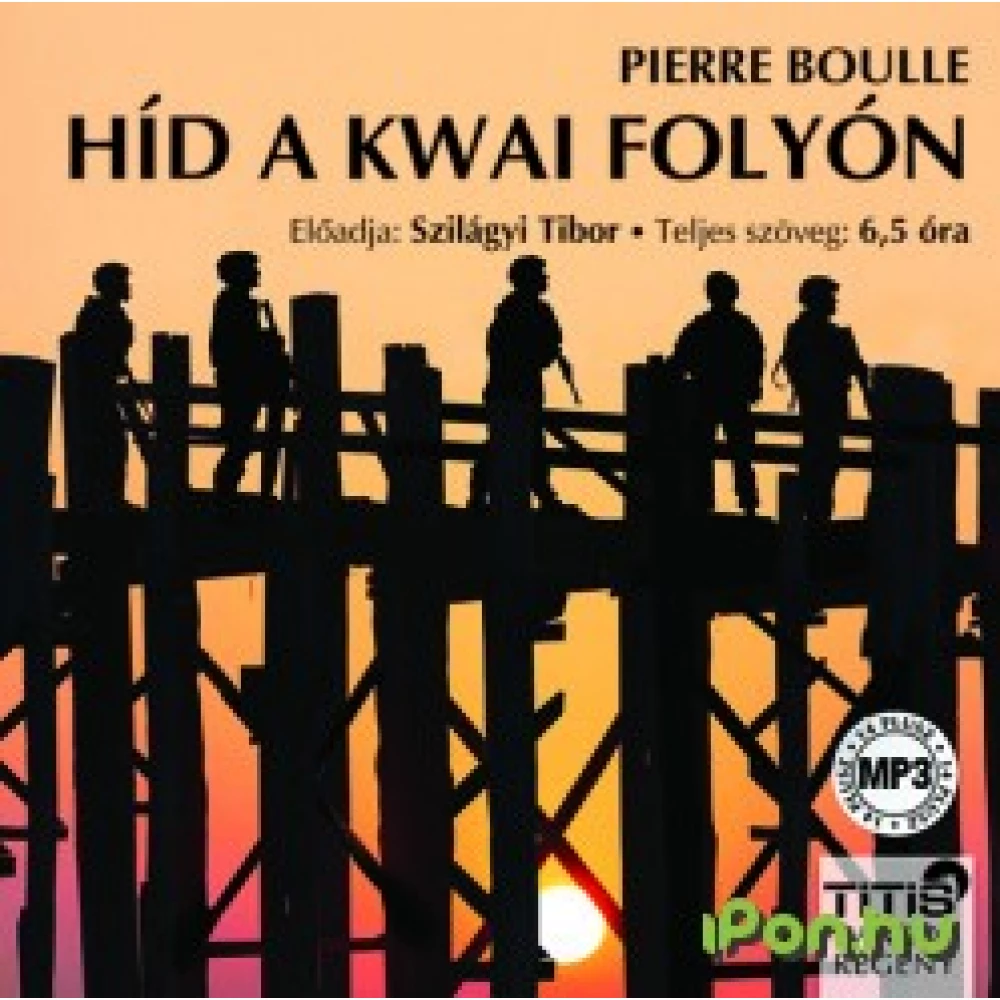 Pierre Boulle - Bridge a Kwai folyón (Hangoskönyv)
{{ product.originalPrice|formatPriceWithCode }}
{{ product.grossPrice|formatPriceWithCode }}
from 10 pcs {{ product.packageGrossPrice|formatPriceWithCode }}/pcs
{{ firstAdditionalProduct(product).originalPrice|formatPrice }}
Ft
Giftcard
Gift
{{ productAdditional.product.originalPrice|formatPrice }}

{{ productAdditional.product.originalPrice|formatPrice }} gift certificate
Discounted accessories
{{ productAdditional.product.displayName }}

{{ productAdditional.product.grossPrice|formatPriceWithCode }}

-{{ productAdditional.product.discountDiff|formatPriceWithCode }}

{{ discountPercent(productAdditional.product) }}
Pierre Boulle - Bridge a Kwai folyón (Hangoskönyv)
-{{ productData.discountDiff|formatPriceWithCode }}
-{{ productData.discount }}%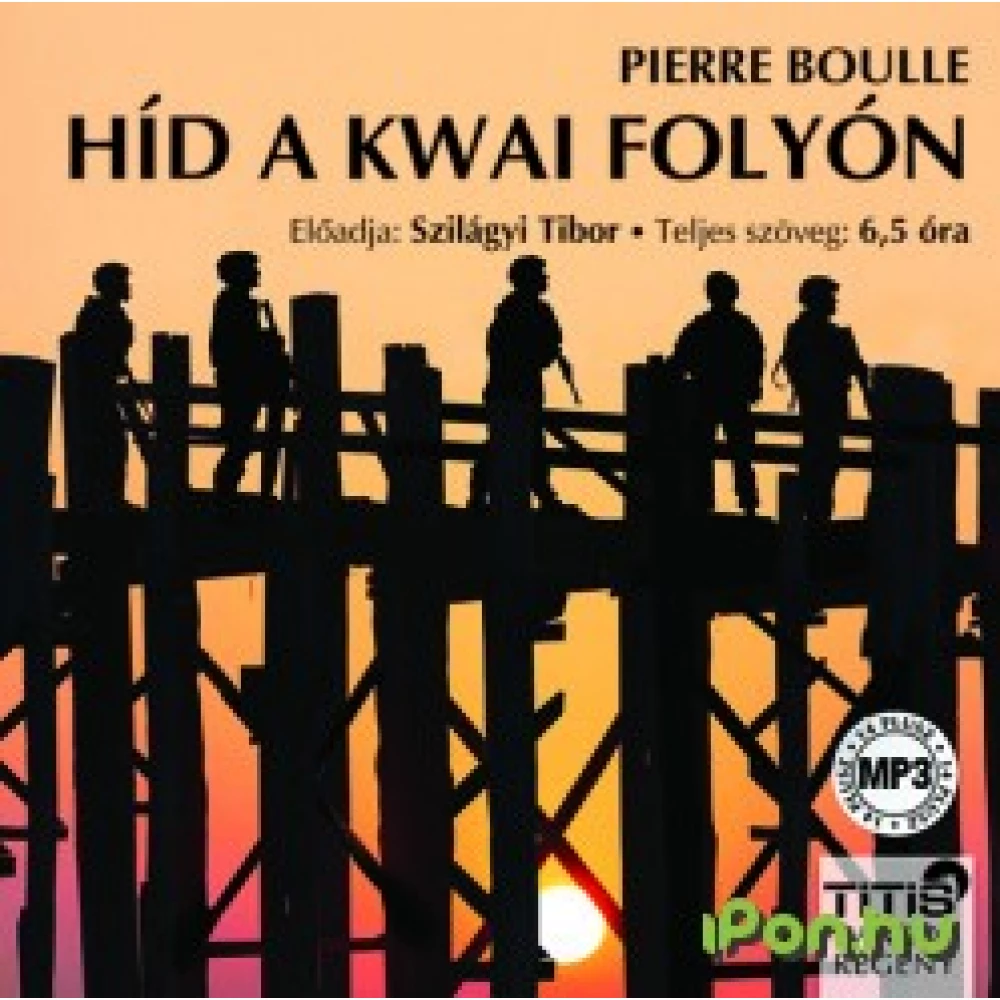 II. World War II, Thailand, near the Burmese border. British soldiers are building railroads and bridges as Japanese prisoners of war. Colonel Nicolson undertakes all sacrifices, even in inhumane conditions,... next
In case you order today
Pickup in store: {{ productData.personalTakeoverDateAsText }}
Home Delivery: {{ productData.deliveryDateAsText }}
Price monitor
{{ hasPriceWatcherTranslation }} Delete
Notify me if it will be cheaper then
{{ start|timestamp }}
{{ end|timestamp }}
| | |
| --- | --- |
| Book subcategory | Novels |
| Author | Pierre Boulle |
| Publisher | TITIS |
| Year of publication | 2017 |
Detailed description
II. World War II, Thailand, near the Burmese border. British soldiers are building railroads and bridges as Japanese prisoners of war. Colonel Nicolson undertakes all sacrifices, even in inhumane conditions, to preserve the military spirit. He wants to prove the superiority of Western culture and organization over the "barbaric" system of Easterners. Good luck. The soldiers will not lose their captivity and the bridge will be rebuilt. The mission of the bridge is, of course, to serve Japanese expansion in the region. The local head of the British Secret Service, Colonel Green, is sending a detachment to the scene to destroy the bridge as the first train passes. They also take all the sacrifices to demolish the edifice. It is an exciting, twisting and deeply thought-provoking novel. The French author does not fail to hold a curved mirror in front of the British, which often loosens the tragic story with humor. Tibor Szilágyi's performance characterizes the characters in a nuanced way, increasing the dramatic tension to the end.
No opinions about this product
Help others. Tell us what you think about the item.
Last time you seen these items on iPon