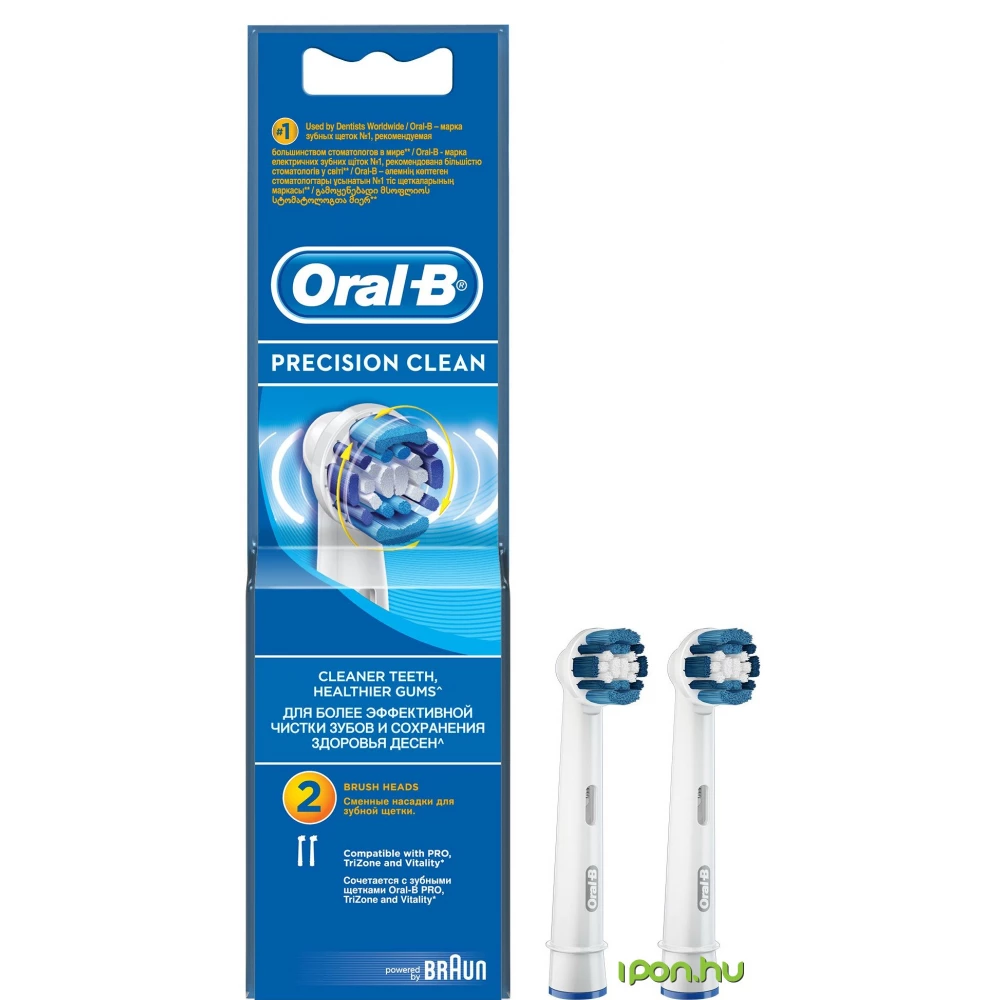 ORAL-B EB20-2 746324 electric toothbrush replacement head 2 pcs
{{ firstAdditionalProduct(product).originalPrice|formatPrice }}
Ft
Giftcard
Gift
{{ productAdditional.product.originalPrice|formatPrice }}

{{ productAdditional.product.originalPrice|formatPrice }} gift certificate
Discounted accessories
{{ productAdditional.product.displayName }}

{{ productAdditional.product.grossPrice|formatPriceWithCode }}

-{{ productAdditional.product.discountDiff|formatPriceWithCode }}

{{ discountPercent(productAdditional.product) }}
ORAL-B EB20-2 746324 electric toothbrush replacement head 2 pcs
-{{ productData.discountDiff|formatPriceWithCode }}
-{{ productData.discount }}%
- It cleans deeply - Penetrates hard-to-reach places - 2 toothbrush heads - For Oral-B Precision toothbrush - Provides effective oral care and healthy gums - Compatible with any oscillating-rotating toothbrush... next
Failure rate: 0,0%
For the time specified by law, for the remaining time, the conformity rules are to be considered.
Please select the appropriate warranty method!
Detailed description
- It cleans deeply
- Penetrates hard-to-reach places
- 2 toothbrush heads
- For Oral-B Precision toothbrush
- Provides effective oral care and healthy gums
- Compatible with any oscillating-rotating toothbrush handle except Sonic and Cross Action Power models
No opinions about this product
Help others. Tell us what you think about the item.
Last time you seen these items on iPon