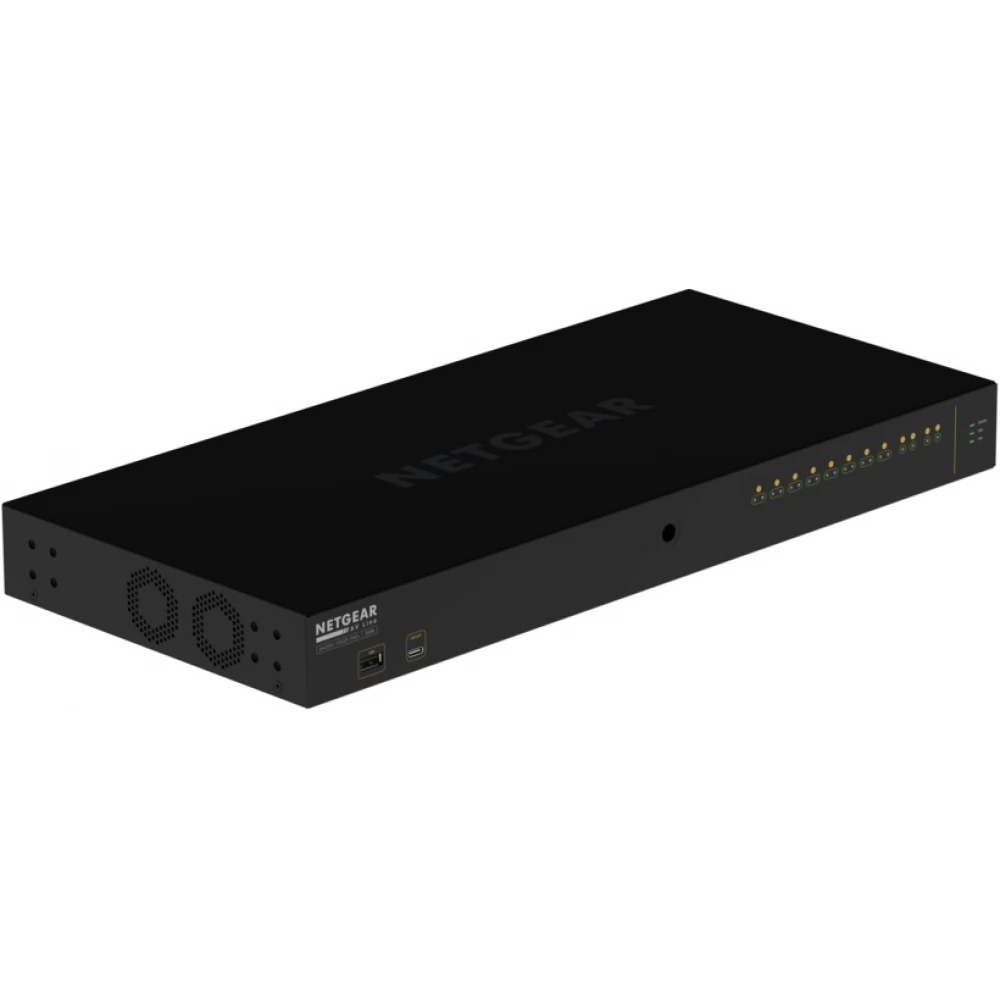 NETGEAR GSM4212P-100EUS
{{ firstAdditionalProduct(product).originalPrice|formatPrice }}
Ft
Giftcard
Gift
{{ productAdditional.product.originalPrice|formatPrice }}

{{ productAdditional.product.originalPrice|formatPrice }} gift certificate
Discounted accessories
{{ productAdditional.product.displayName }}

{{ productAdditional.product.grossPrice|formatPriceWithCode }}

-{{ productAdditional.product.discountDiff|formatPriceWithCode }}

{{ discountPercent(productAdditional.product) }}
NETGEAR GSM4212P-100EUS
-{{ productData.discountDiff|formatPriceWithCode }}
-{{ productData.discount }}%
- AV Line managed switch from the NETGEAR M4250 series, - Pre-configured for standard audio and video signals - Dante, Q-SYS, AES67 and SHURE profiles integrated with audio, - For video NVX, SVSI, Q-SYS,... next
Please select the appropriate warranty method!
Detailed description
- AV Line managed switch from the NETGEAR M4250 series,
- Pre-configured for standard audio and video signals
- Dante, Q-SYS, AES67 and SHURE profiles integrated with audio,
- For video NVX, SVSI, Q-SYS, NDI, Kramer KDS, Aurora Multimedia, ZeeVee, Atlona, ​​Dante and SDVoE profiles
No opinions about this product
Help others. Tell us what you think about the item.
Last time you seen these items on iPon