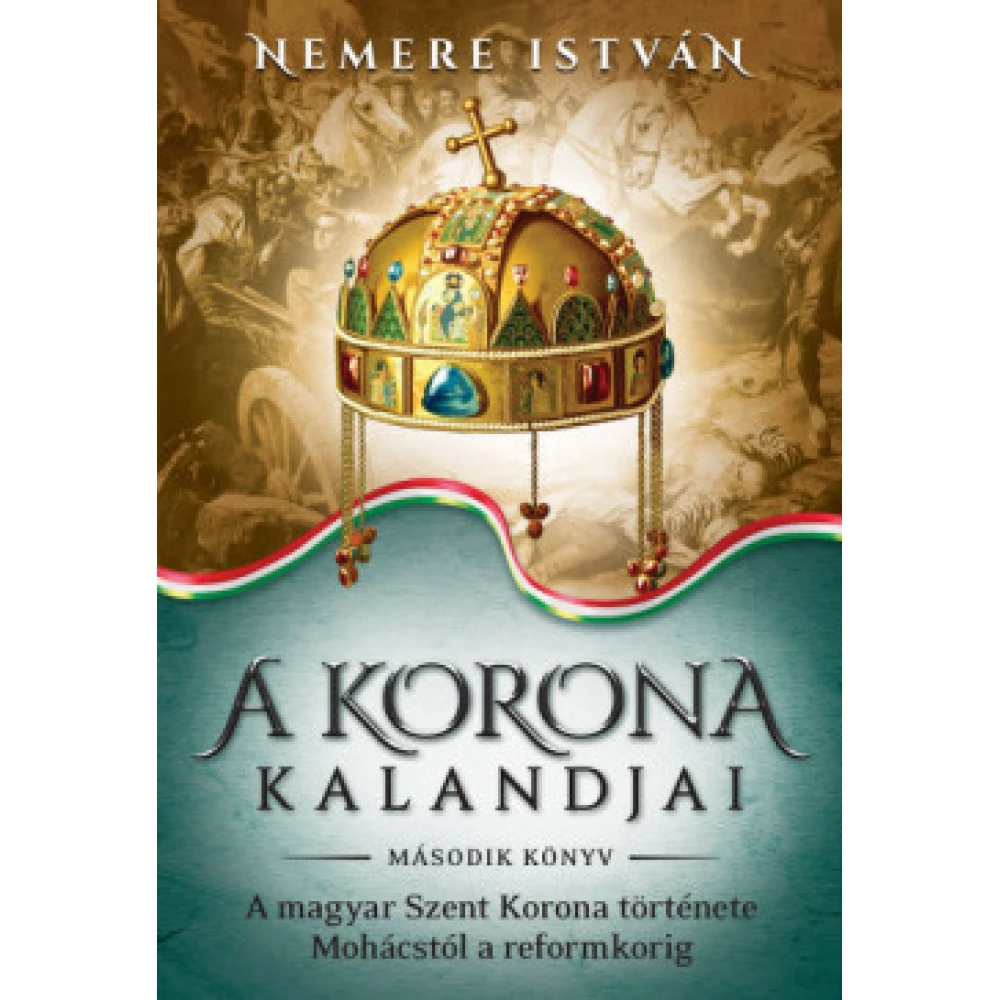 Nemere István - A korona Adventures - Second book
{{ firstAdditionalProduct(product).originalPrice|formatPrice }}
Ft
Giftcard
Gift
{{ productAdditional.product.originalPrice|formatPrice }}

{{ productAdditional.product.originalPrice|formatPrice }} gift certificate
Discounted accessories
{{ productAdditional.product.displayName }}

{{ productAdditional.product.grossPrice|formatPriceWithCode }}

-{{ productAdditional.product.discountDiff|formatPriceWithCode }}

{{ discountPercent(productAdditional.product) }}
Nemere István - A korona Adventures - Second book
-{{ productData.discountDiff|formatPriceWithCode }}
-{{ productData.discount }}%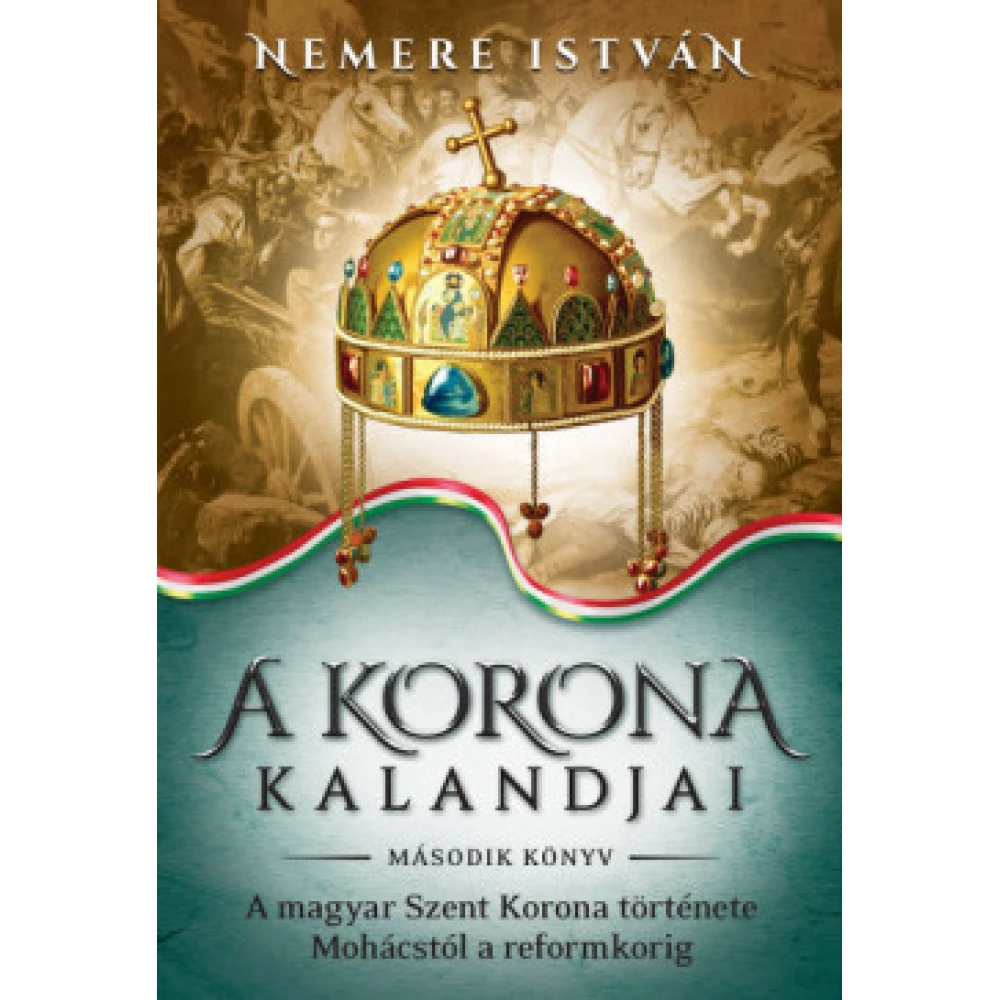 The trilogy about the adventures of the Hungarian Holy Crown continues, which is for the most part the story of the Hungarian people, the struggle for Hungarian statehood. From the Mohács disaster to... next
Price monitor
{{ start|timestamp }}
{{ end|timestamp }}
| | |
| --- | --- |
| Book subcategory | Hungarian history |
| Author | Nemere István |
| Publisher | Gold Book |
| Year of publication | 2019 |
Detailed description
The trilogy about the adventures of the Hungarian Holy Crown continues, which is for the most part the story of the Hungarian people, the struggle for Hungarian statehood. From the Mohács disaster to the Hungarian Reformation, he tells what all happened and could have happened to the crown in those uncertain times. The crown, considered by many to be an almost historic institution, on which whole theories and even state laws and regulations were built, was passed from hand to hand in those ages. They tried to kidnap, disappear, used to blackmail, intimidate. There were "Hungarian" rulers who considered it merely a simple "jewel," estimating the value of its precious stones and gold only, without questioning its symbolic character and the unifying power of the nation. Again, others had a badge that they put on their heads for one hour in their lives, put on, and then almost forgot about it.
But there were people of all ages who considered the crown sacred and were ready to give their lives to remain the property of the Hungarians. Yet, the crown has spent many decades in "captivity," serving foreign interests. Whole killers passed away so that no one could see, if at all, political interests clashed around him. The book is about the obscure centuries when well-known and well-known patriots stood out in its defense. Despite all this, the symbol of the country has most often become a toy of foreign powers, although there have always been those who could not tolerate it and did so against it.
No opinions about this product
Help others. Tell us what you think about the item.
Last time you seen these items on iPon