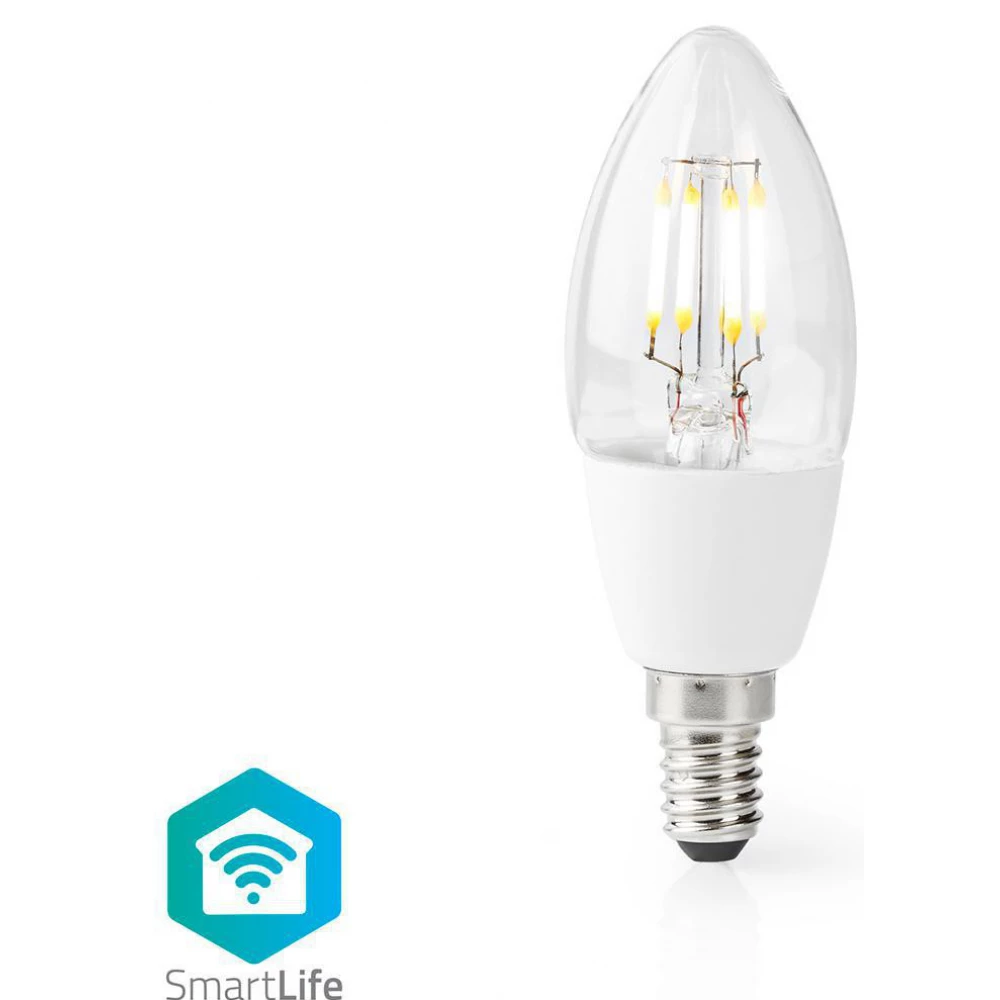 NEDIS 5W E14 400 lm 2700k WIFILF10WTC37
{{ firstAdditionalProduct(product).originalPrice|formatPrice }}
Ft
Giftcard
Gift
{{ productAdditional.product.originalPrice|formatPrice }}

{{ productAdditional.product.originalPrice|formatPrice }} gift certificate
Discounted accessories
{{ productAdditional.product.displayName }}

{{ productAdditional.product.grossPrice|formatPriceWithCode }}

-{{ productAdditional.product.discountDiff|formatPriceWithCode }}

{{ discountPercent(productAdditional.product) }}
NEDIS 5W E14 400 lm 2700k WIFILF10WTC37
-{{ productData.discountDiff|formatPriceWithCode }}
-{{ productData.discount }}%
This smart bulb combines modern technology with a classic look. It connects directly to the wireless / Wi-Fi router for remote and automatic control. Easy setup You don't have to be a technical genius... next
For the time specified by law, for the remaining time, the conformity rules are to be considered.
Please select the appropriate warranty method!
Detailed description
This smart bulb combines modern technology with a classic look. It connects directly to the wireless / Wi-Fi router for remote and automatic control.

Easy setup

You don't have to be a technical genius or mechanic to remotely control and automate lighting. All you need is a Wi-Fi router, our intuitive app, and this Nedis® wireless smart bulb. No need to add extra kits and hubs: this simplifies home automation.

Adjust bulb brightness

Plug in and you can already adjust the brightness using your smartphone or tablet. And if you already use a lot of smart solutions, you can also control it with your voice, via Amazon Alexa or Google Home.

Schedule and pair with other smart products

Set a bulb turn-on schedule or create environmental scenes in an instant by pairing the bulb with other Nedis® SmartLife products.

About Nedis SmartLife

Discover a wide and ever-expanding range of products, such as lamps, switches, sockets, sensors and cameras, that are easy to use and control through an intuitive application. The voice control features supported by Amazon and Google Home, and the fact that you need nothing more than your existing Wi-Fi network, make a connected, smart home really simple.
Just look for a smart lamp or socket, or even automate the whole house, smart technology is now extremely easily accessible.

Features:

- Connects directly to your wireless / Wi-Fi router for convenient remote control and scheduling
- Adjustable brightness, classic style light bulb - for an elegant smart home
- Pair with other bulbs and products in the Nedis® SmartLife range - and create environmental scenes!
- Control it with your smartphone or tablet - or even with your voice when using Amazon Alexa or Google Home!
No opinions about this product
Help others. Tell us what you think about the item.
Last time you seen these items on iPon