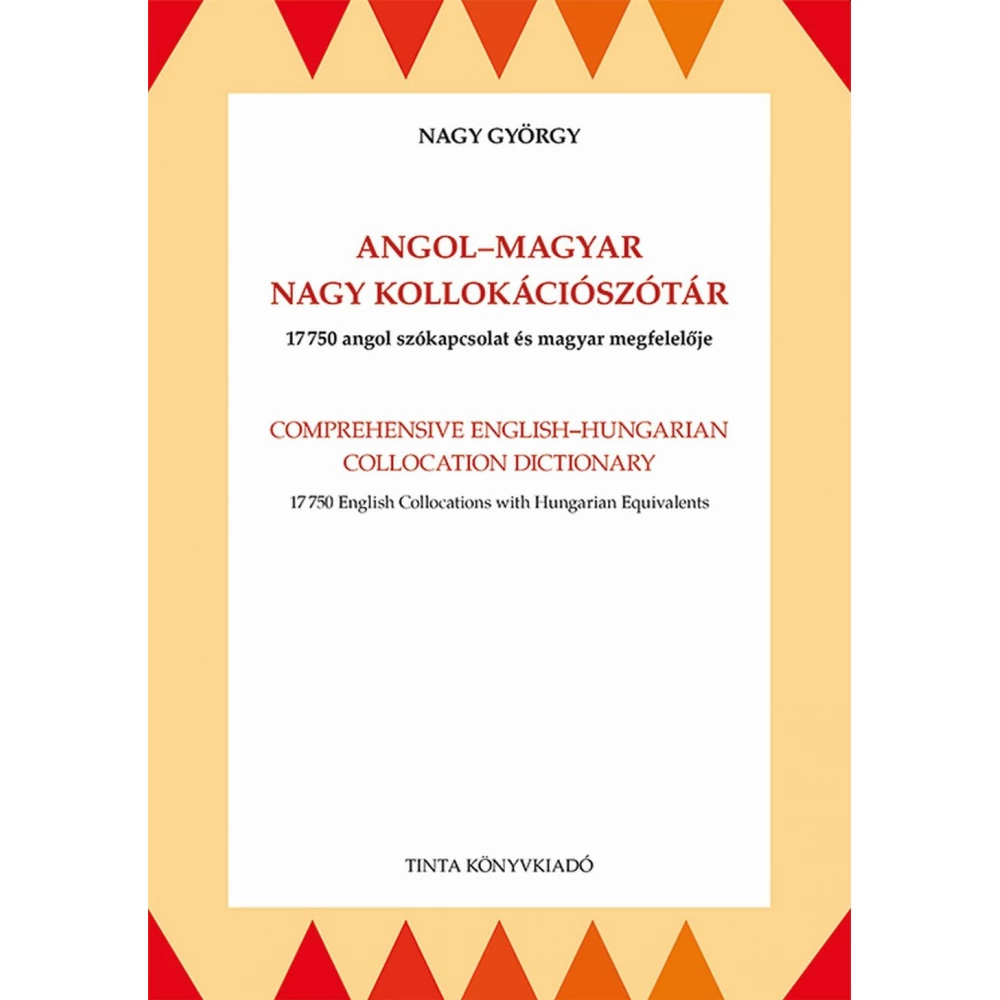 Nagy György - Angol-magyar large kollokációszótár
{{ product.originalPrice|formatPriceWithCode }}
{{ product.grossPrice|formatPriceWithCode }}
from 10 pcs {{ product.packageGrossPrice|formatPriceWithCode }}/pcs
{{ firstAdditionalProduct(product).originalPrice|formatPrice }}
Ft
Giftcard
Gift
{{ productAdditional.product.originalPrice|formatPrice }}

{{ productAdditional.product.originalPrice|formatPrice }} gift certificate
Discounted accessories
{{ productAdditional.product.displayName }}

{{ productAdditional.product.grossPrice|formatPriceWithCode }}

-{{ productAdditional.product.discountDiff|formatPriceWithCode }}

{{ discountPercent(productAdditional.product) }}
Nagy György - Angol-magyar large kollokációszótár
-{{ productData.discountDiff|formatPriceWithCode }}
-{{ productData.discount }}%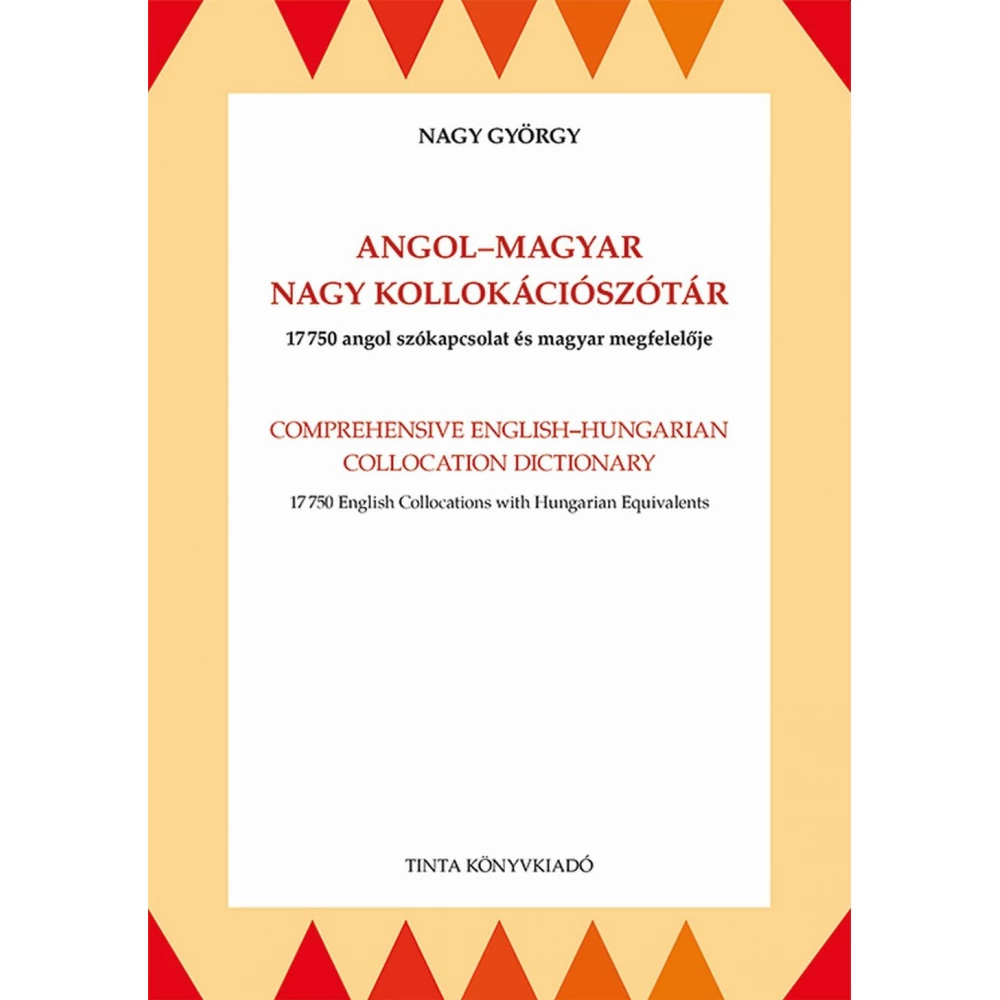 The English-Hungarian large collocation dictionary fills a gap in the Hungarian dictionary market, as no bilingual dictionary has yet been published that gives the Hungarian equivalent of words that typically... next
In case you order today
Pickup in store: {{ productData.personalTakeoverDateAsText }}
Home Delivery: {{ productData.deliveryDateAsText }}
Price monitor
{{ hasPriceWatcherTranslation }} Delete
Notify me if it will be cheaper then
{{ start|timestamp }}
{{ end|timestamp }}
| | |
| --- | --- |
| Book subcategory | Vocabulary |
| Author | Nagy György |
| Publisher | Tinta Könyvkiadó |
| Year of publication | 2020 |
Detailed description
The English-Hungarian large collocation dictionary fills a gap in the Hungarian dictionary market, as no bilingual dictionary has yet been published that gives the Hungarian equivalent of words that typically occur together in English. The book contains 17,750 collocations arranged in 9804 collocation rows. The collocations are grouped around 1826 headings.

The primary purpose of the dictionary is to help English language learners choose the most natural-sounding word connections. By using collocations, we can speak English fluently and express ourselves in writing. It is also useful for foreign students studying in Hungarian.

The rich content and usefulness of the English-Hungarian large collocation dictionary is illustrated by the following example:

The English noun conflict is often translated with the words Hungarian strife, debate, disagreement. Our dictionary contains adjective phrases and collocations formed with the most common English adjectives of the word conflict together with the most appropriate Hungarian equivalents: armed conflict: armed conflict, military conflict: military conflict, domestic conflict: family strife, political conflict: political conflict.

In our dictionary we can also find the most important verb connections and collocations of the noun conflict with English verbs, and we can also read their correct, precise Hungarian equivalents: avoid a conflict: avoid debate, settle a conflict: closes conflict, provoke a conflict: causes disagreement, lead to a conflict: leads to a conflict.

The author, George the Great, is a professor at the University of Troy in the United States and a renowned researcher of today's English vocabulary. He has published several popular dictionaries at Ink Publishing. In 2019, the publisher awarded him the Golden Penna Award.
No opinions about this product
Help others. Tell us what you think about the item.
Last time you seen these items on iPon