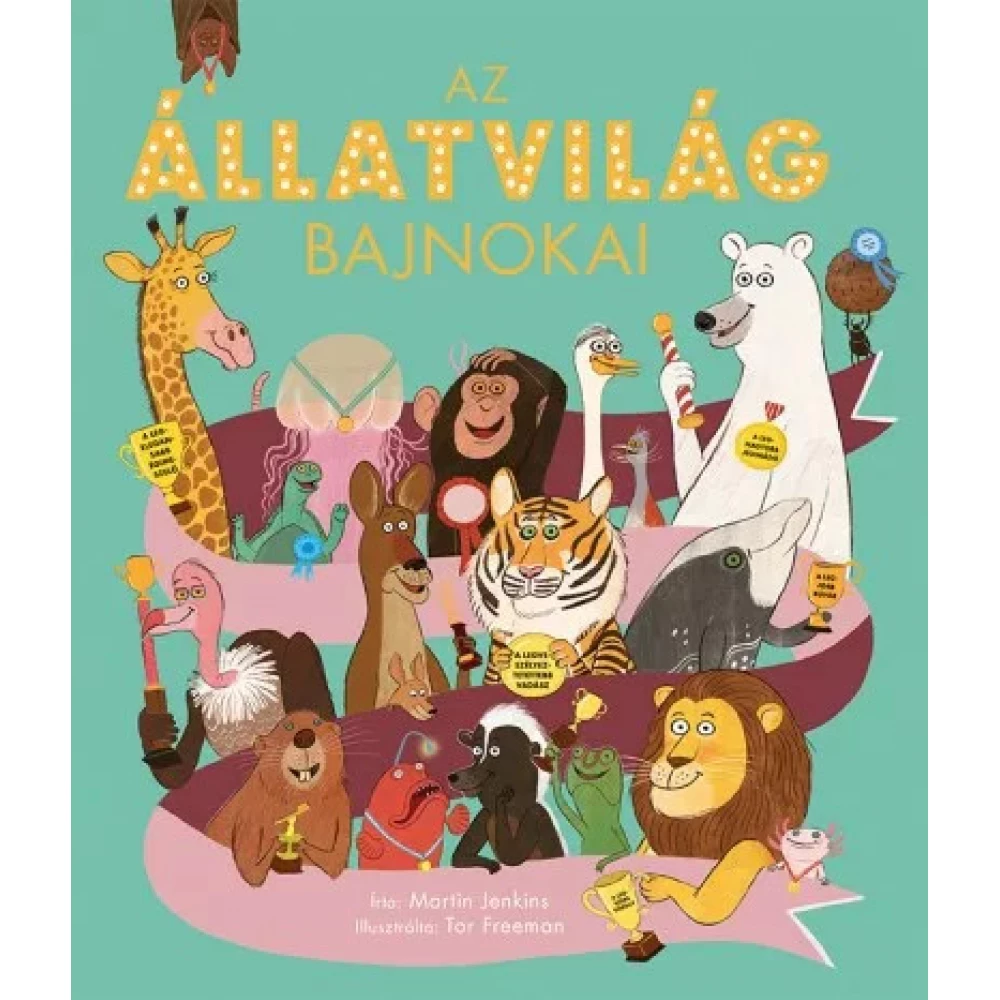 Martin Jenkins - Az állatvilág bajnokai
{{ product.originalPrice|formatPriceWithCode }}
{{ product.grossPrice|formatPriceWithCode }}
from 10 pcs {{ product.packageGrossPrice|formatPriceWithCode }}/pcs
{{ firstAdditionalProduct(product).originalPrice|formatPrice }}
Ft
Giftcard
Gift
{{ productAdditional.product.originalPrice|formatPrice }}

{{ productAdditional.product.originalPrice|formatPrice }} gift certificate
Discounted accessories
{{ productAdditional.product.displayName }}

{{ productAdditional.product.grossPrice|formatPriceWithCode }}

-{{ productAdditional.product.discountDiff|formatPriceWithCode }}

{{ discountPercent(productAdditional.product) }}
Martin Jenkins - Az állatvilág bajnokai
-{{ productData.discountDiff|formatPriceWithCode }}
-{{ productData.discount }}%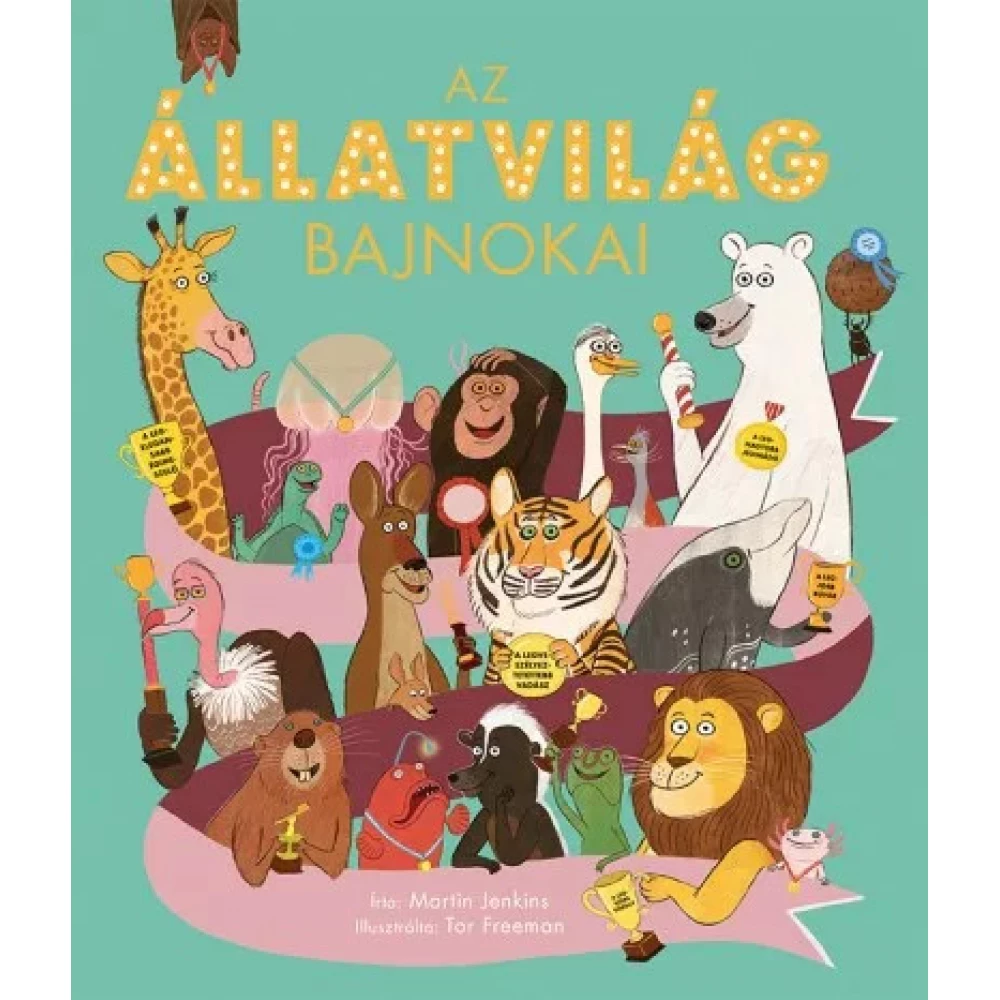 As varied and diverse as the world of animals, each of its representatives is capable of such unparalleled accomplishments. In this book, you can learn about fifty special species from all over the world,... next
In case you order today
Pickup in store: {{ productData.personalTakeoverDateAsText }}
Home Delivery: {{ productData.deliveryDateAsText }}
Price monitor
{{ hasPriceWatcherTranslation }} Delete
Notify me if it will be cheaper then
{{ start|timestamp }}
{{ end|timestamp }}
| | |
| --- | --- |
| Book subcategory | Documentary |
| Author | Martin Jenkins |
| Publisher | Kolibri Gyerekkönyvkiadó Kft. |
| Year of publication | 2020 |
Detailed description
As varied and diverse as the world of animals, each of its representatives is capable of such unparalleled accomplishments. In this book, you can learn about fifty special species from all over the world, all of which have amazing abilities. There are old acquaintances, astonishing eccentrics, and a myriad of rarely seen, mysterious champions.
Who will be the stinkiest, who has the most magical healing ability, and who will do the most sacrificial work to keep our environment clean?
Follow for yourself, discover the most special creatures of nature in this exciting and entertaining volume at the same time!
No opinions about this product
Help others. Tell us what you think about the item.
Last time you seen these items on iPon