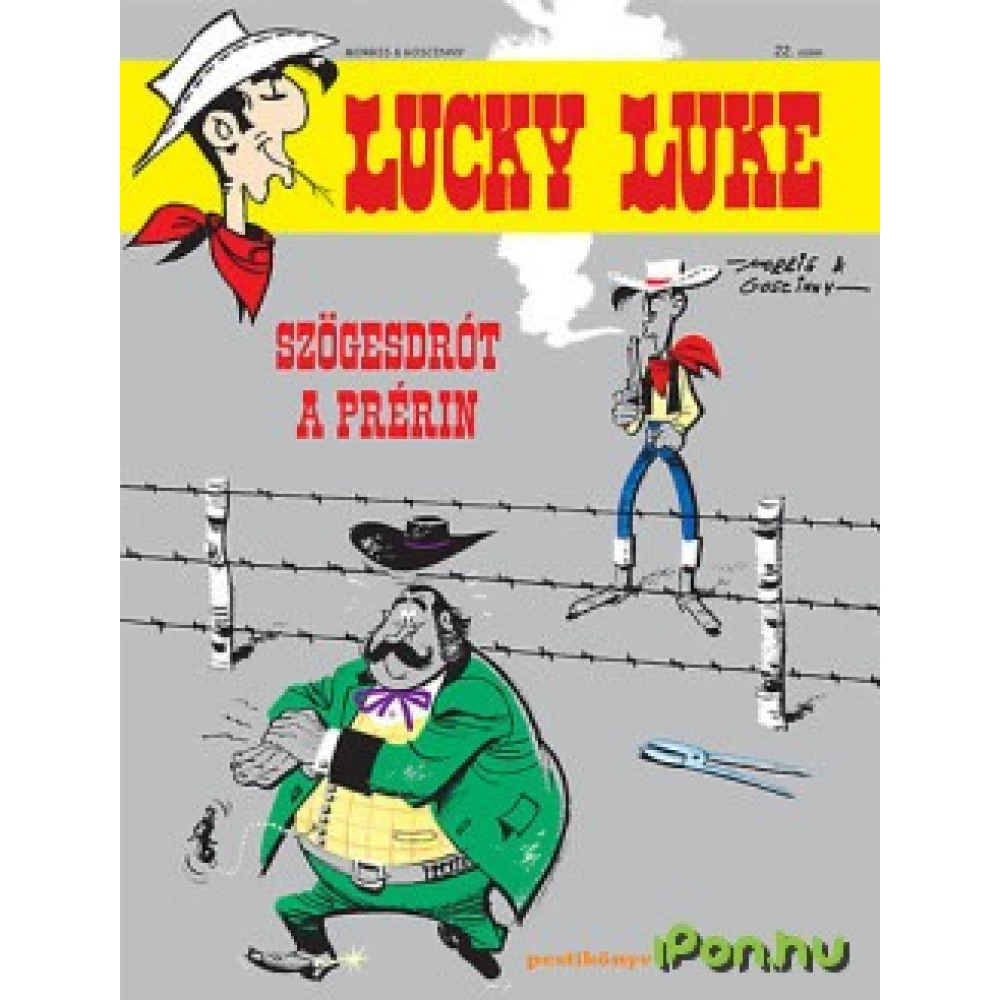 Lucky Luke 22. - Szögesdrót a prérin
{{ firstAdditionalProduct(product).originalPrice|formatPrice }}
Ft
Giftcard
Gift
{{ productAdditional.product.originalPrice|formatPrice }}

{{ productAdditional.product.originalPrice|formatPrice }} gift certificate
Discounted accessories
{{ productAdditional.product.displayName }}

{{ productAdditional.product.grossPrice|formatPriceWithCode }}

-{{ productAdditional.product.discountDiff|formatPriceWithCode }}

{{ discountPercent(productAdditional.product) }}
Lucky Luke 22. - Szögesdrót a prérin
-{{ productData.discountDiff|formatPriceWithCode }}
-{{ productData.discount }}%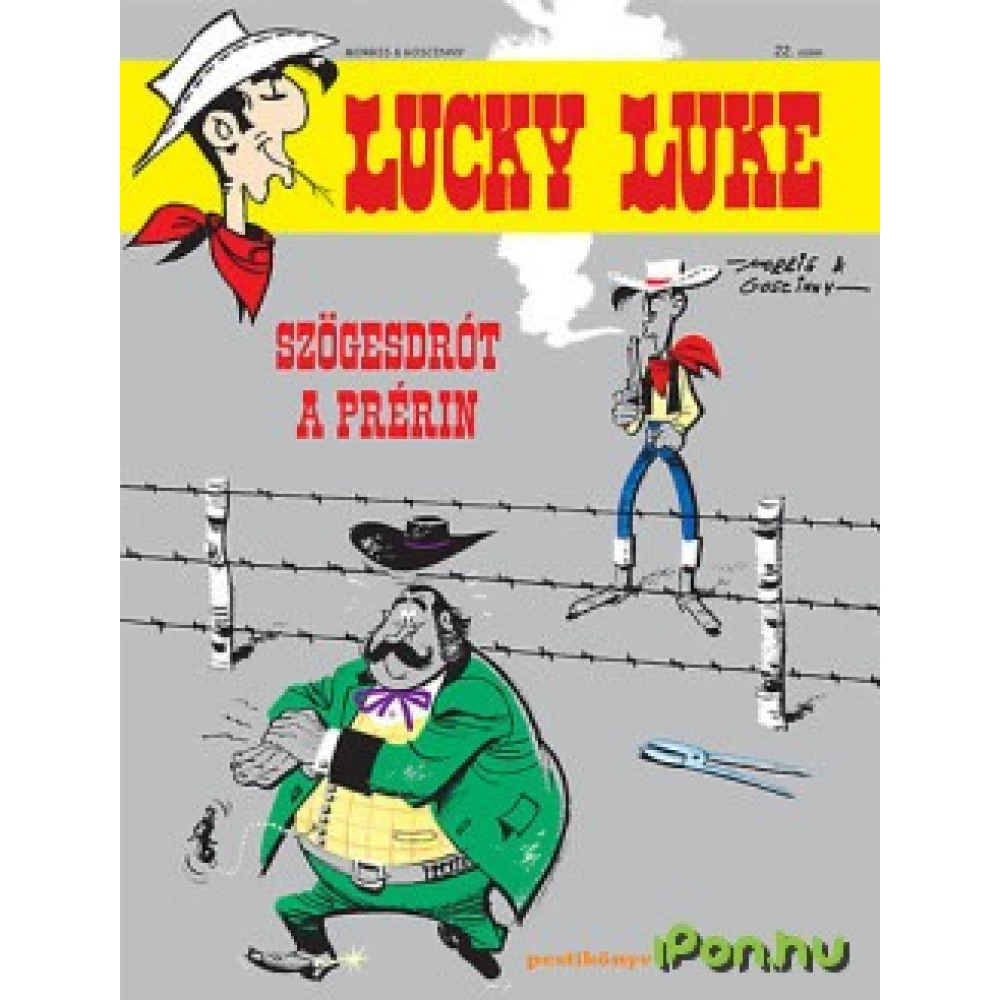 Cow Gorge is the city of cattle farmers, but more and more peaceful farmers are also appearing around the city, who are disturbed when the herds dust their crops. Who is right, is the prairie big enough... next
Price monitor
{{ start|timestamp }}
{{ end|timestamp }}
| | |
| --- | --- |
| Book subcategory | Comic book |
| Publisher | Pesti Könyv |
| Year of publication | 2015 |
Detailed description
Cow Gorge is the city of cattle farmers, but more and more peaceful farmers are also appearing around the city, who are disturbed when the herds dust their crops. Who is right, is the prairie big enough to accommodate both animals and humans? Once again, Lucky Luke will be the one to help smooth the feud.
No opinions about this product
Help others. Tell us what you think about the item.
Last time you seen these items on iPon