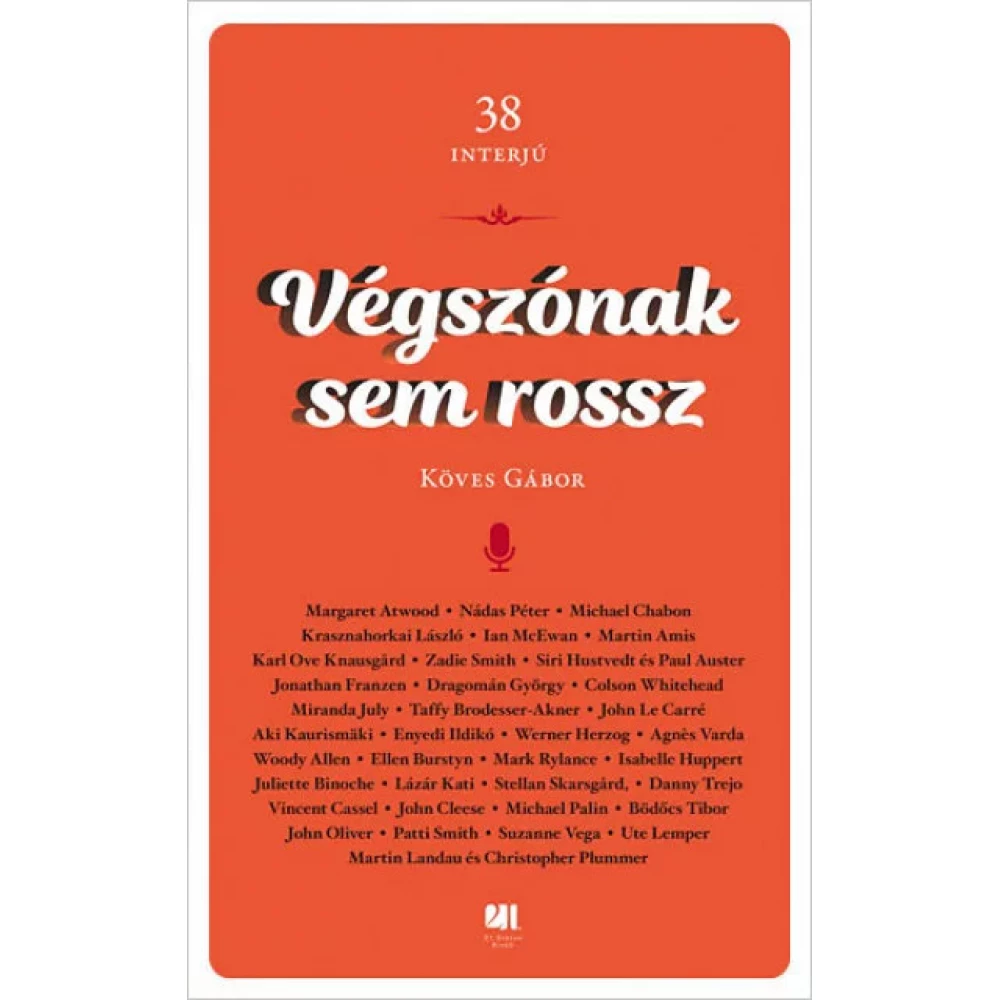 Köves Gábor - Végszónak sem rossz
{{ product.originalPrice|formatPriceWithCode }}
{{ product.grossPrice|formatPriceWithCode }}
from 10 pcs {{ product.packageGrossPrice|formatPriceWithCode }}/pcs
{{ firstAdditionalProduct(product).originalPrice|formatPrice }}
Ft
Giftcard
Gift
{{ productAdditional.product.originalPrice|formatPrice }}

{{ productAdditional.product.originalPrice|formatPrice }} gift certificate
Discounted accessories
{{ productAdditional.product.displayName }}

{{ productAdditional.product.grossPrice|formatPriceWithCode }}

-{{ productAdditional.product.discountDiff|formatPriceWithCode }}

{{ discountPercent(productAdditional.product) }}
Köves Gábor - Végszónak sem rossz
-{{ productData.discountDiff|formatPriceWithCode }}
-{{ productData.discount }}%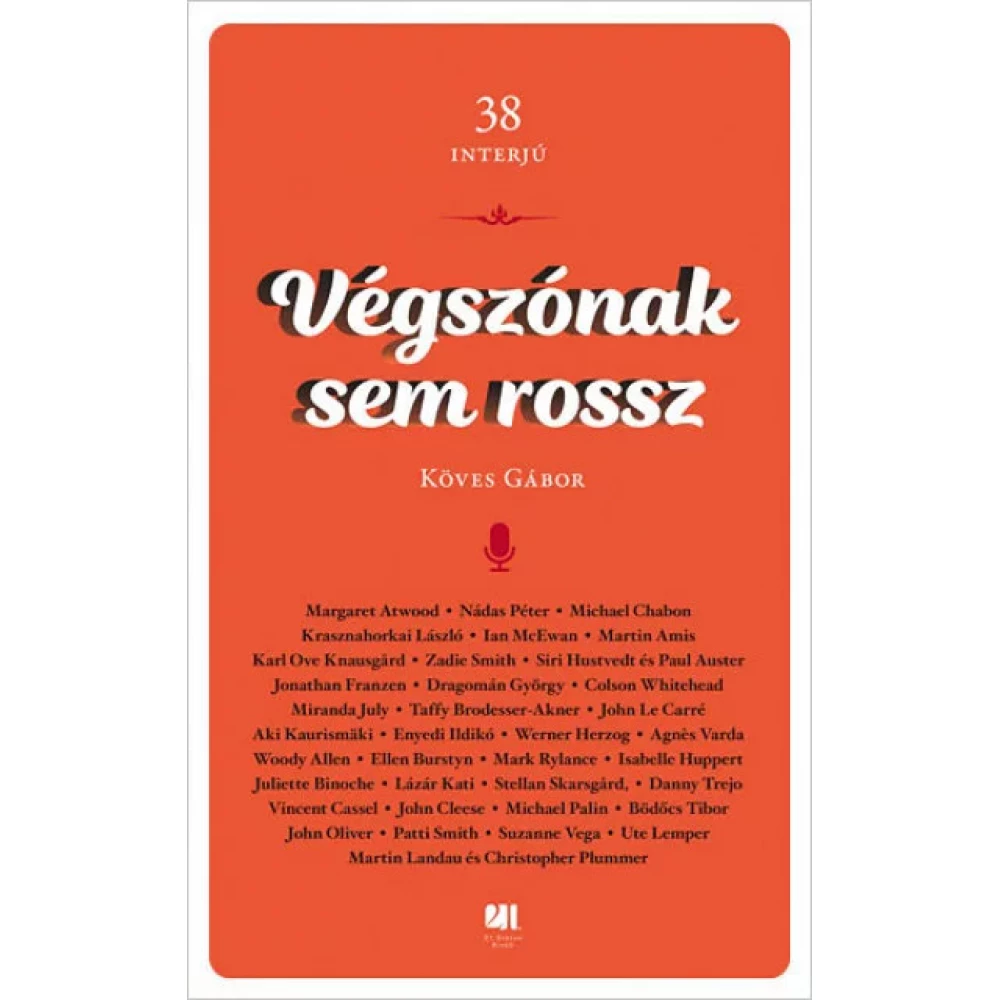 38 interviews Why did Péter Nádas have been transferred from analogue? What kind of computer game does Ildikó Enyedi play? Who is the real hippie: Martin Amis or Ian Mcewan? How is Karl Ove Knausgard's... next
In case you order today
Pickup in store: {{ productData.personalTakeoverDateAsText }}
Home Delivery: {{ productData.deliveryDateAsText }}
Price monitor
{{ hasPriceWatcherTranslation }} Delete
Notify me if it will be cheaper then
{{ start|timestamp }}
{{ end|timestamp }}
| | |
| --- | --- |
| Book subcategory | Documentary |
| Author | Köves Gábor |
| Publisher | 21. Század Kiadó |
| Year of publication | 2021 |
Detailed description
38 interviews

Why did Péter Nádas have been transferred from analogue? What kind of computer game does Ildikó Enyedi play? Who is the real hippie: Martin Amis or Ian Mcewan? How is Karl Ove Knausgard's masculinity in public baby carriage? How was Zadie Smith in Esterházy Péter in a Toscana Outlet? Why did Margaret Atwood Elisabeth Moszst? In which rental agent did Tibor Tibor Orbanian spider? What do u think about the celebrities of Trum? And from Philip Roth? And from tennis?

All this can be found out of the second volume of Gábor Köves, whose interviews have been in the Hungarian orange for the two-thousand years where he is currently working as an editor. In the intermediate time he sat in school and cinemas, from here - from the cinemas - chronic New York mania. Of the interviewees, maybe Margaret Atwood and Patti Smitht "chased" the longest. They are not yet fulfilled interviews.
No opinions about this product
Help others. Tell us what you think about the item.
Last time you seen these items on iPon