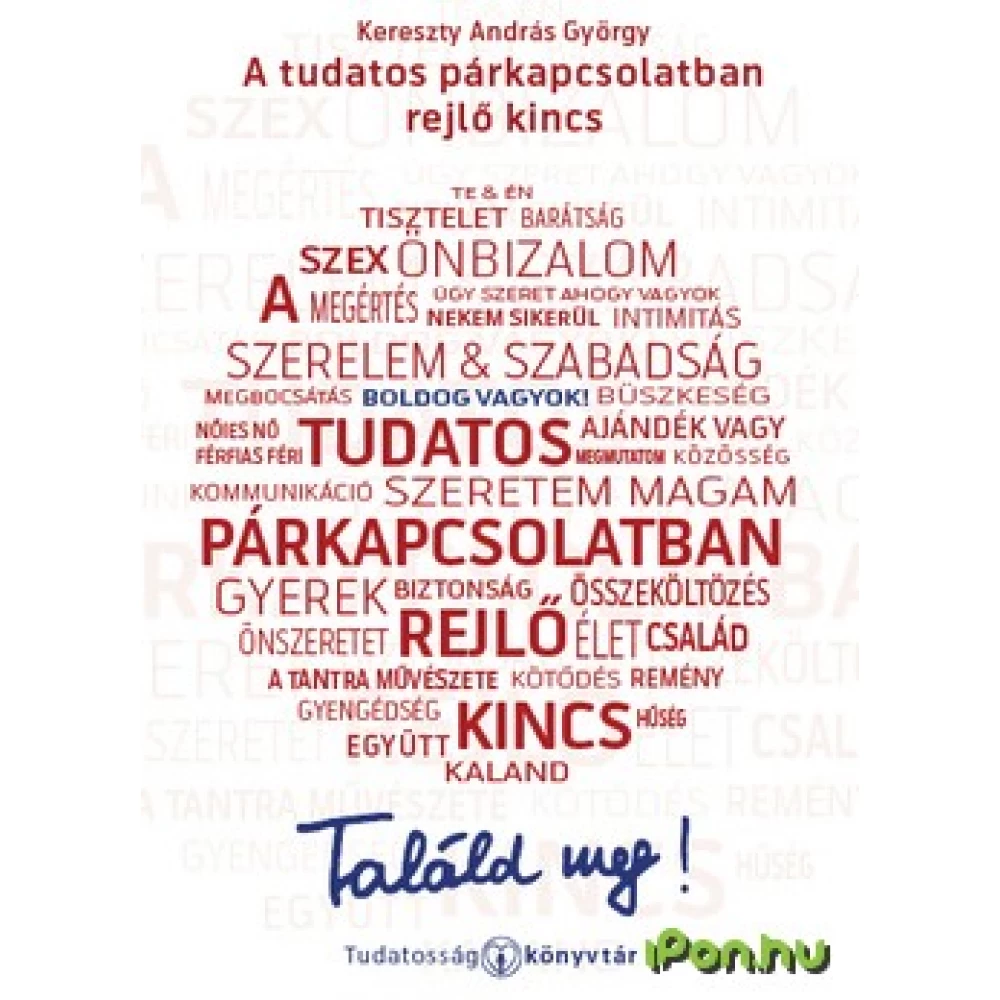 Kereszty András György - A tudatos párkapcsolatban rejlő treasure
{{ product.originalPrice|formatPriceWithCode }}
{{ product.grossPrice|formatPriceWithCode }}
from 10 pcs {{ product.packageGrossPrice|formatPriceWithCode }}/pcs
{{ firstAdditionalProduct(product).originalPrice|formatPrice }}
Ft
Giftcard
Gift
{{ productAdditional.product.originalPrice|formatPrice }}

{{ productAdditional.product.originalPrice|formatPrice }} gift certificate
Discounted accessories
{{ productAdditional.product.displayName }}

{{ productAdditional.product.grossPrice|formatPriceWithCode }}

-{{ productAdditional.product.discountDiff|formatPriceWithCode }}

{{ discountPercent(productAdditional.product) }}
Kereszty András György - A tudatos párkapcsolatban rejlő treasure
-{{ productData.discountDiff|formatPriceWithCode }}
-{{ productData.discount }}%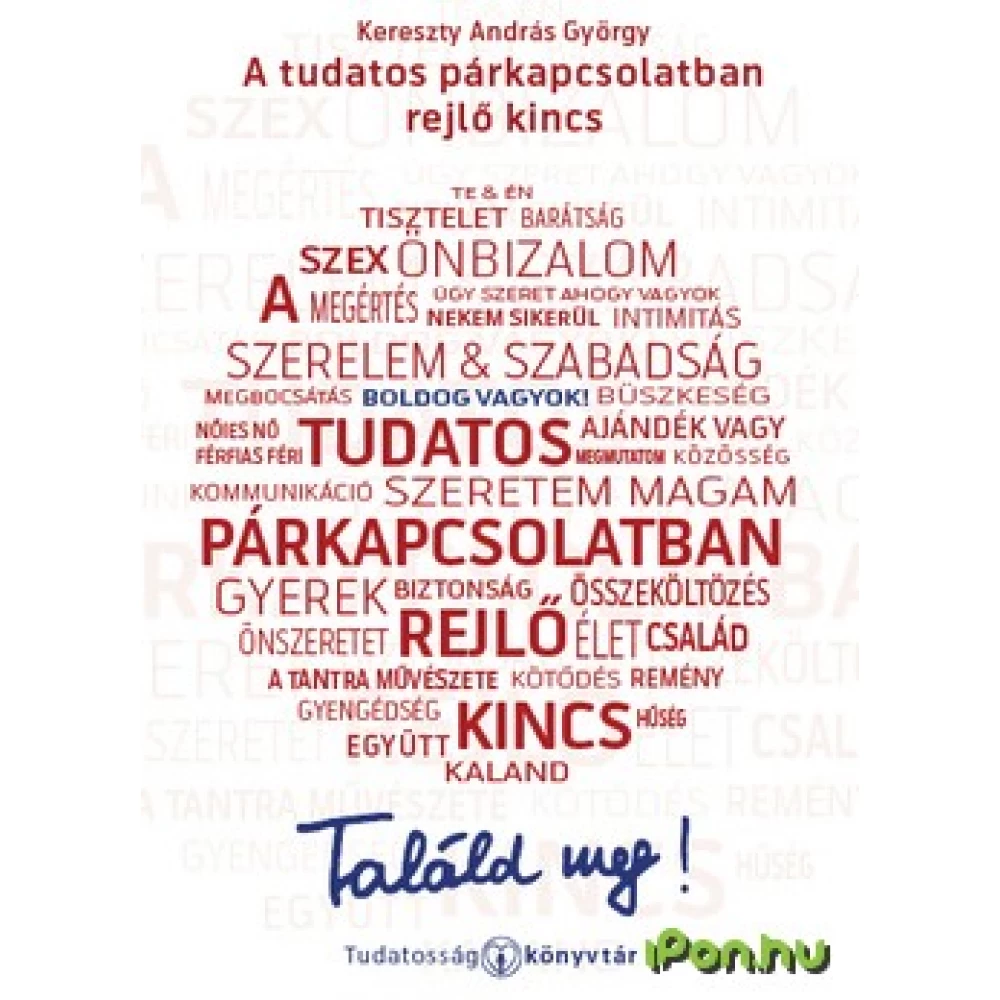 Good news for singles and relationships. The book presents the relationship from a whole new perspective. It focuses on solutions and shared happiness. It gives you simple tips that are easy to implement... next
Failure rate: 0,0%
In case you order today
Pickup in store: {{ productData.personalTakeoverDateAsText }}
Home Delivery: {{ productData.deliveryDateAsText }}
Price monitor
{{ hasPriceWatcherTranslation }} Delete
Notify me if it will be cheaper then
{{ start|timestamp }}
{{ end|timestamp }}
| | |
| --- | --- |
| Book subcategory | Esoterics |
| Author | Kereszty András György |
| Publisher | A Tudatosság Iskolája Kft. |
| Year of publication | 2015 |
Detailed description
Good news for singles and relationships. The book presents the relationship from a whole new perspective. It focuses on solutions and shared happiness. It gives you simple tips that are easy to implement and follow. "Think big now and choose a good life for yourself! Since everyone is the master of their own destiny, wherever your love life lasts, you can decide differently than you have decided so far. In other words, if you already want a happy life for yourself, there is a way for it to change. You can plan the relationship of your dreams. In the book you will find suggestions, tips and inspiring stories on the topic of relationships. Now that you're reading, it's time to plan for your own future. When you get to the end, you will see clearly and clearly what you really want. You will know what quality of relationship you want to live for the rest of your life. Have a nice trip!"
No opinions about this product
Help others. Tell us what you think about the item.
Last time you seen these items on iPon