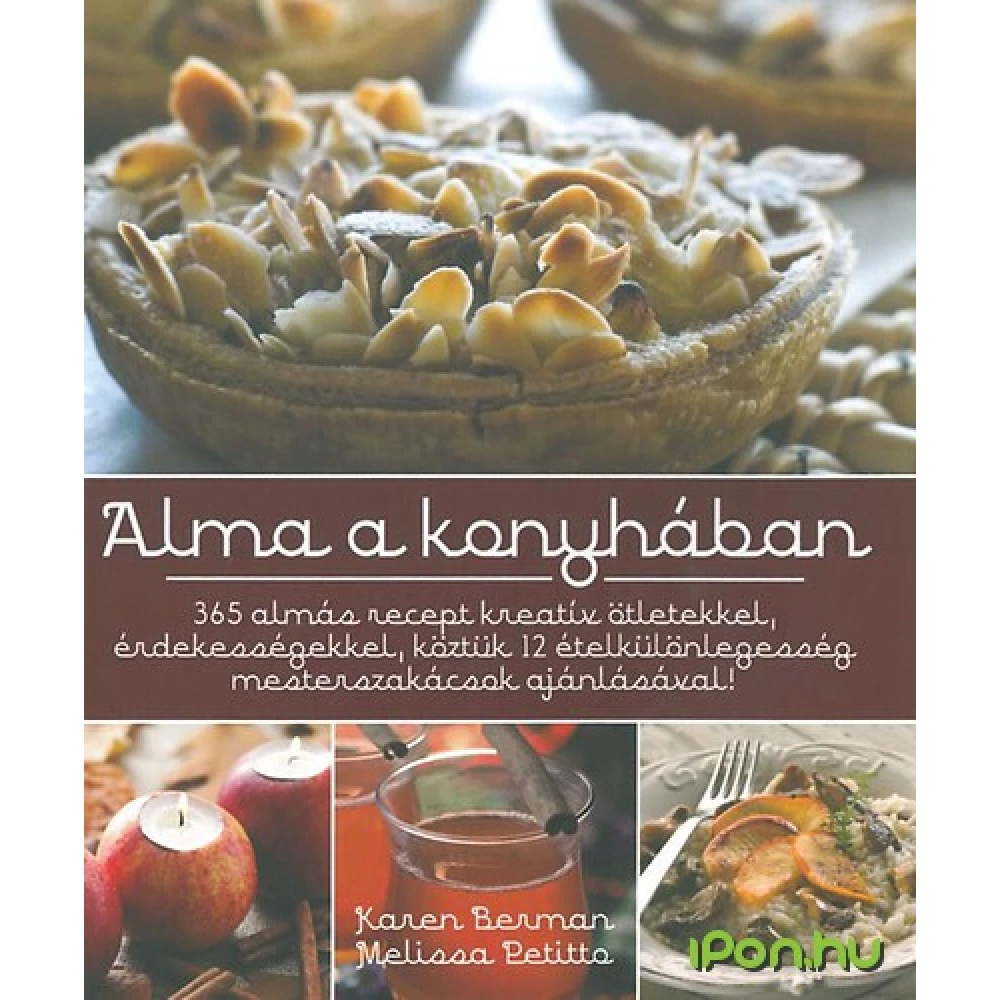 Karen Berman, Melissa Pettita - Alma a konyhában
{{ product.originalPrice|formatPriceWithCode }}
{{ product.grossPrice|formatPriceWithCode }}
from 10 pcs {{ product.packageGrossPrice|formatPriceWithCode }}/pcs
{{ firstAdditionalProduct(product).originalPrice|formatPrice }}
Ft
Giftcard
Gift
{{ productAdditional.product.originalPrice|formatPrice }}

{{ productAdditional.product.originalPrice|formatPrice }} gift certificate
Discounted accessories
{{ productAdditional.product.displayName }}

{{ productAdditional.product.grossPrice|formatPriceWithCode }}

-{{ productAdditional.product.discountDiff|formatPriceWithCode }}

{{ discountPercent(productAdditional.product) }}
Karen Berman, Melissa Pettita - Alma a konyhában
-{{ productData.discountDiff|formatPriceWithCode }}
-{{ productData.discount }}%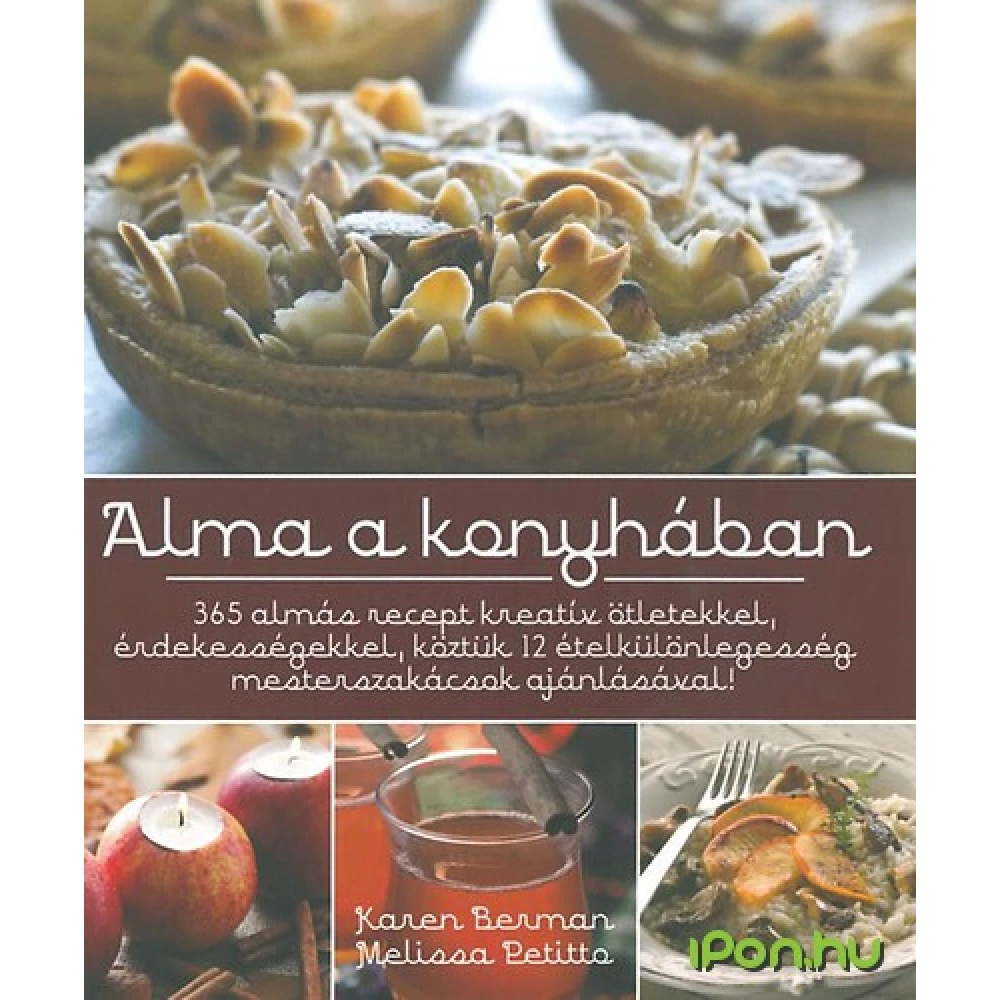 365 apple recipes with creative ideas and curiosities, including 12 food specialties recommended by master chefs. In addition to recipes, you'll find helpful tips for choosing apple varieties, culinary... next
In case you order today
Pickup in store: {{ productData.personalTakeoverDateAsText }}
Home Delivery: {{ productData.deliveryDateAsText }}
Price monitor
{{ hasPriceWatcherTranslation }} Delete
Notify me if it will be cheaper then
{{ start|timestamp }}
{{ end|timestamp }}
| | |
| --- | --- |
| Book subcategory | General cooking books |
| Author | Karen Berman, Melissa Pettita |
| Publisher | Synergie Publishing |
| Year of publication | 2014 |
Detailed description
365 apple recipes with creative ideas and curiosities, including 12 food specialties recommended by master chefs. In addition to recipes, you'll find helpful tips for choosing apple varieties, culinary tricks for handling fruit, considerations for pairing with other foods. We also give you fashionable ideas on how to make a welcoming or festive garden and home decoration from apples.
No opinions about this product
Help others. Tell us what you think about the item.
Last time you seen these items on iPon