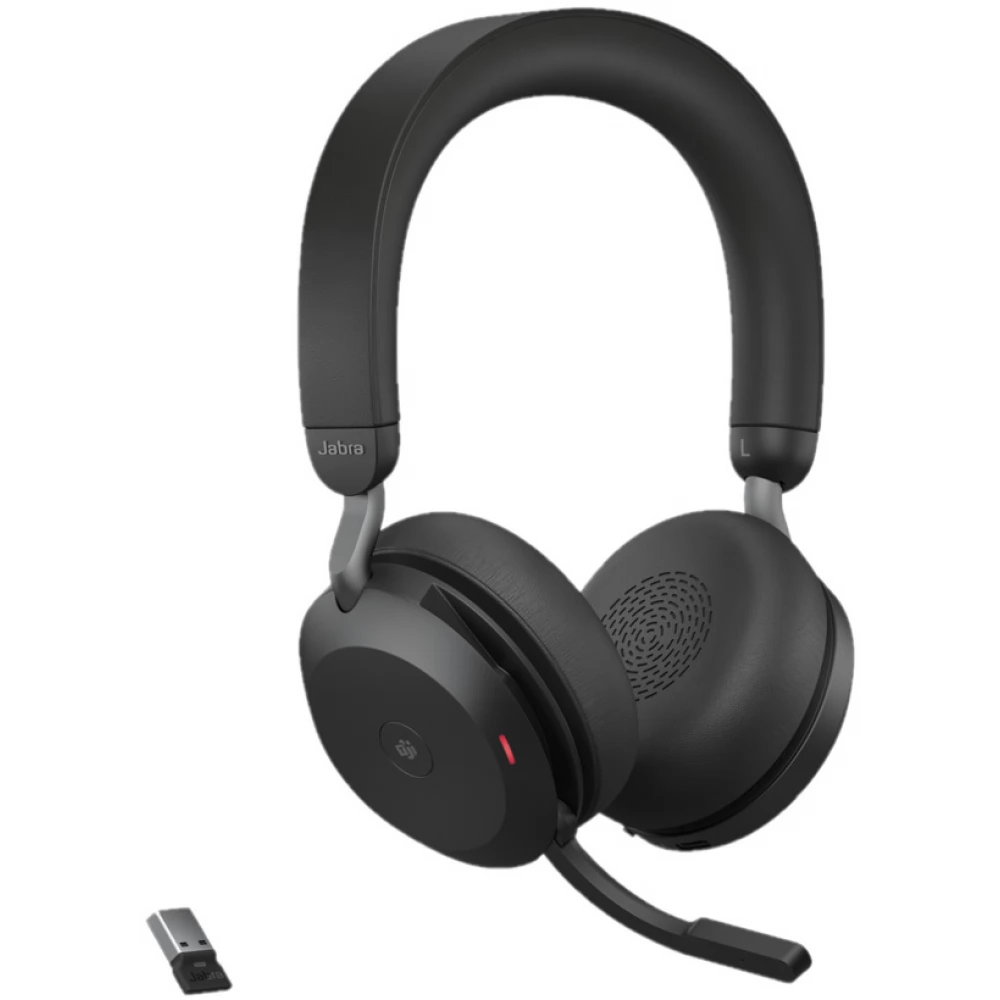 JABRA Evolve2 75 MS black
{{ firstAdditionalProduct(product).originalPrice|formatPrice }}
Ft
Giftcard
Gift
{{ productAdditional.product.originalPrice|formatPrice }}

{{ productAdditional.product.originalPrice|formatPrice }} gift certificate
Discounted accessories
{{ productAdditional.product.displayName }}

{{ productAdditional.product.grossPrice|formatPriceWithCode }}

-{{ productAdditional.product.discountDiff|formatPriceWithCode }}

{{ discountPercent(productAdditional.product) }}
JABRA Evolve2 75 MS black
-{{ productData.discountDiff|formatPriceWithCode }}
-{{ productData.discount }}%
Professional wireless headset for high productivity The Jabra Evolve2 75 MS stereo headphones are designed for working in an open office or listening to your favorite music in quality. Thanks to the... next
Please select the appropriate warranty method!
Detailed description
Professional wireless headset for high productivity
The Jabra Evolve2 75 MS stereo headphones are designed for working in an open office or listening to your favorite music in quality. Thanks to the dual Bluetooth connection, the headset allows wireless pairing with two devices at the same time. You can also connect to the source device via the included Jabra Link 380 USB adapter. The Jabra Evolve2 is 75 MS certified, which ensures that the headphones work seamlessly with the popular Microsoft Teams platform.

Active Noise Canceling
The Jabra Evolve2 75 MS stereo headphones are equipped with powerful 40mm speakers. 8-microphone hybrid technology provides active noise cancellation in noisy office environments and filters out low-frequency sounds such as air conditioner hum.

The Jabra Evolve2 75 Stereo MS has a built-in call alert
The Jabra Evolve2 75 Stereo Headset has a built-in BusyLight indicator that lets your colleagues know you're busy. The indicator light turns on automatically when you receive a call, but you can also turn it on manually.

The Jabra Evolve2 75 Stereo offers an ergonomic design
The Jabra Evolve2 75 Stereo Wireless Headphones have a sophisticated ergonomic design that makes them comfortable to wear all day long. The low-weight, soft faux leather earcups with revolutionary double foam technology provide maximum comfort and a stable fit on the top of the head.

Battery life up to 36 hours
When the battery is low, you can easily charge the Jabra Evolve2 75 Stereo MS by connecting it to a power source via a USB cable. The battery can last up to 36 hours on a single charge. Thanks to the fast charging function, 4 hours of battery life is available after just 15 minutes of charging.
No opinions about this product
Help others. Tell us what you think about the item.
Last time you seen these items on iPon