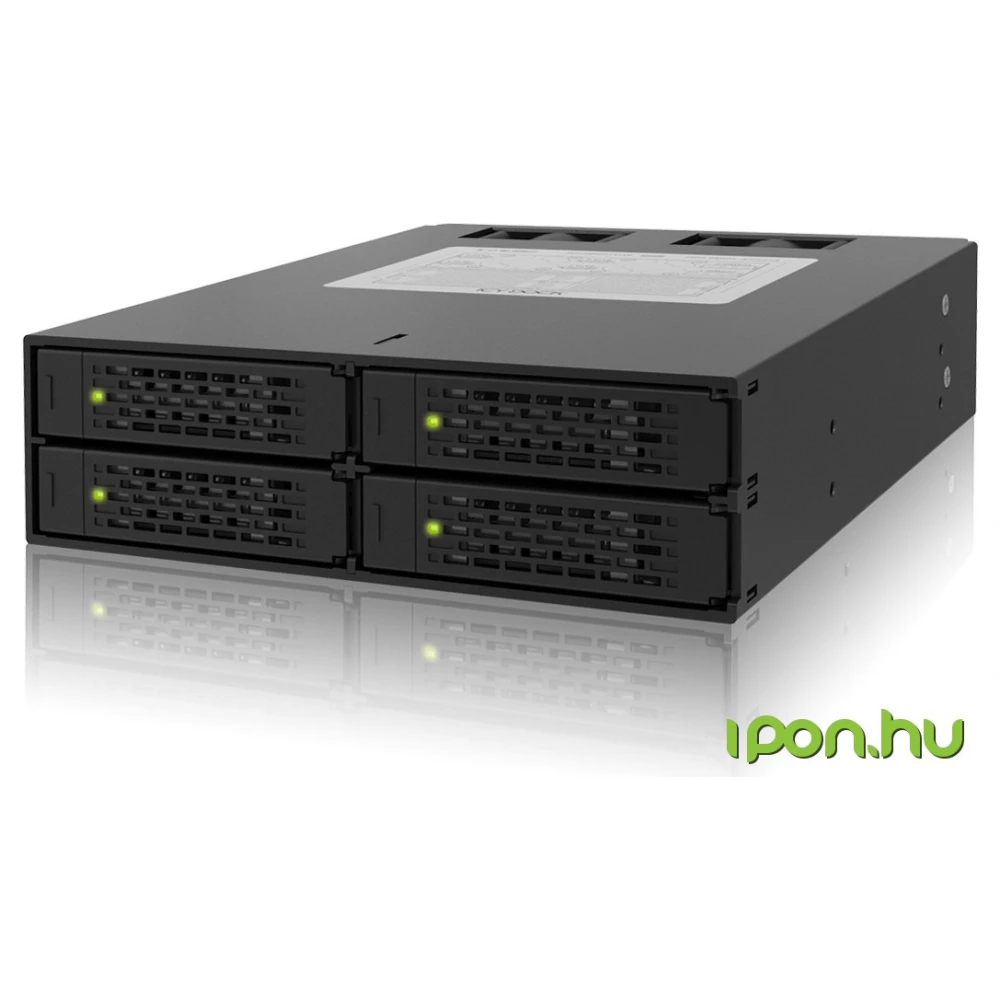 ICYDOCK ToughArmor MB994SP-4SB-1
{{ firstAdditionalProduct(product).originalPrice|formatPrice }}
Ft
Giftcard
Gift
{{ productAdditional.product.originalPrice|formatPrice }}

{{ productAdditional.product.originalPrice|formatPrice }} gift certificate
Discounted accessories
{{ productAdditional.product.displayName }}

{{ productAdditional.product.grossPrice|formatPriceWithCode }}

-{{ productAdditional.product.discountDiff|formatPriceWithCode }}

{{ discountPercent(productAdditional.product) }}
ICYDOCK ToughArmor MB994SP-4SB-1
-{{ productData.discountDiff|formatPriceWithCode }}
-{{ productData.discount }}%
4x2.5 "SATA HDD Hot Swap Mobile Rack. Introducing the Icy Dock ToughArmor MB994SP-4SB-1 all-metal 4-bay 2.5-inch SATA 6Gbps hard drive / SSD hot swap mobile rack enclosure that fits in a 5.25-inch drive... next
Failure rate: 0,0%
Please select the appropriate warranty method!
Detailed description
4x2.5 "SATA HDD Hot Swap Mobile Rack.

Introducing the Icy Dock ToughArmor MB994SP-4SB-1 all-metal 4-bay 2.5-inch SATA 6Gbps hard drive / SSD hot swap mobile rack enclosure that fits in a 5.25-inch drive bay. The MB994SP-4SB-1 differs from the hugely popular MB994SP-4S in that it only has a SATA interface and a fan switch. Also, it only has a 4-pin power connector, which reduces the number of cables required. The MB994SP-4SB-1 allows many more users to use this backplane at a reduced cost. The two 40 mm fans provide excellent flexibility. Turn off SSD and turn on hard drives when using. The device automatically detects the presence of a drive, so it turns on only when needed. The MB994SP-4SB-1 is made entirely of metal, making it extremely durable and durable. It has vents at the front and rear for maximum airflow and cool operation, and each drive has an LED to indicate its status.
No opinions about this product
Help others. Tell us what you think about the item.
Last time you seen these items on iPon