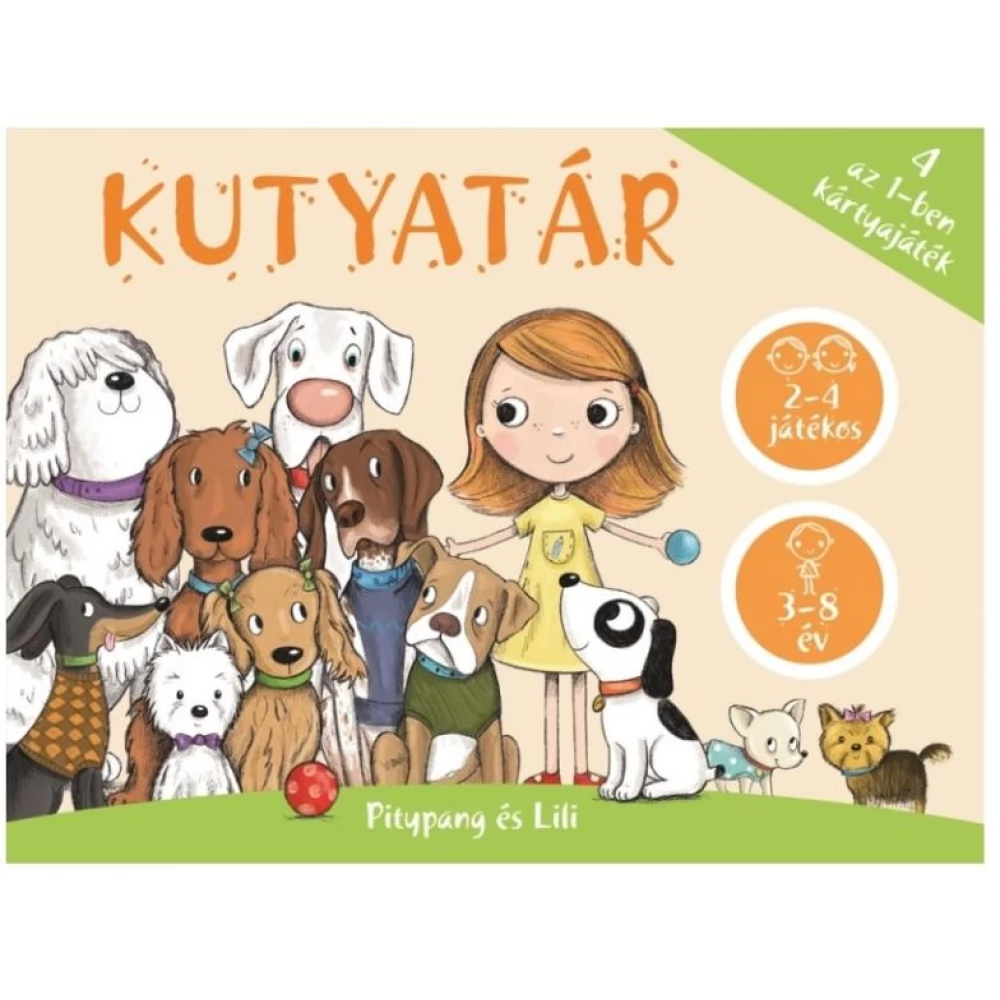 GYEREKJATEK Kutyatár card game
{{ firstAdditionalProduct(product).originalPrice|formatPrice }}
Ft
Giftcard
Gift
{{ productAdditional.product.originalPrice|formatPrice }}

{{ productAdditional.product.originalPrice|formatPrice }} gift certificate
Discounted accessories
{{ productAdditional.product.displayName }}

{{ productAdditional.product.grossPrice|formatPriceWithCode }}

-{{ productAdditional.product.discountDiff|formatPriceWithCode }}

{{ discountPercent(productAdditional.product) }}
GYEREKJATEK Kutyatár card game
-{{ productData.discountDiff|formatPriceWithCode }}
-{{ productData.discount }}%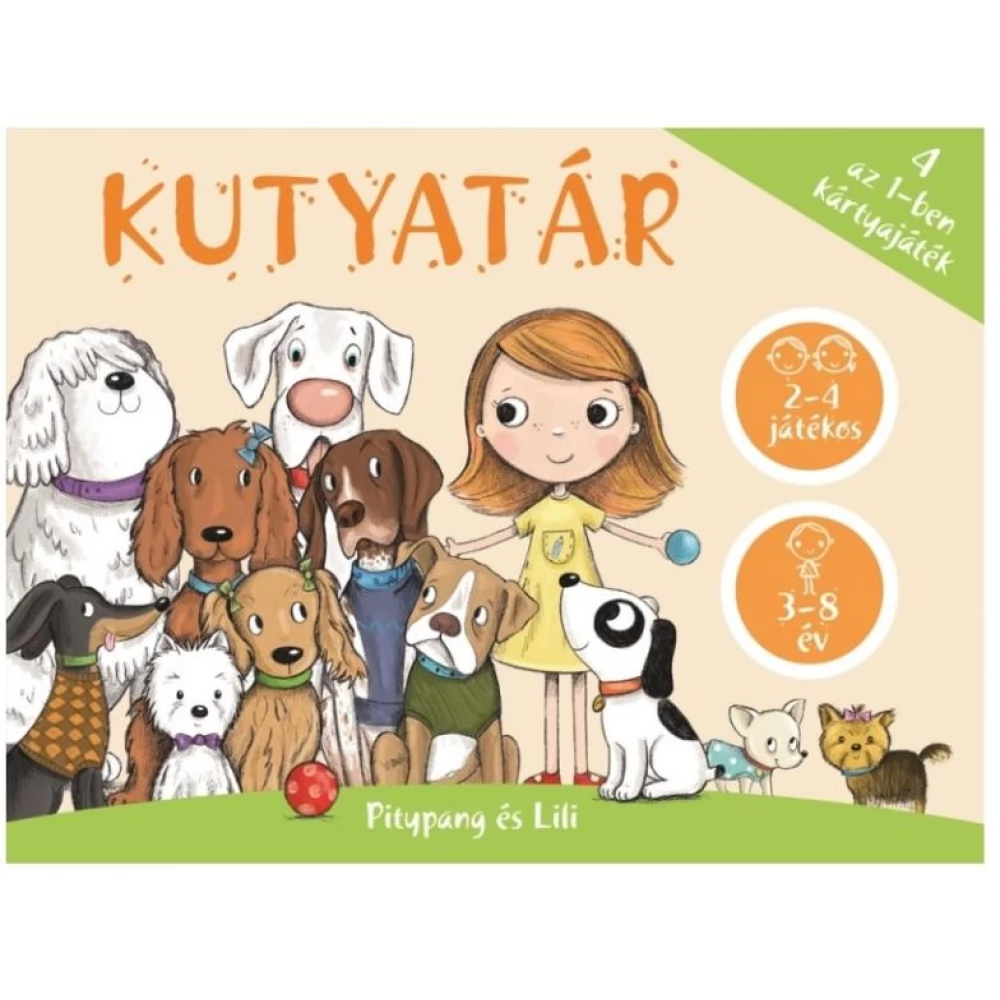 Four in one card game: Dog competition: The bigger puppy takes the smaller ones! But watch out, Lili takes every dog. Who will have the most dogs? Dog Memo: Find a pair for each dog. Whoever has the... next
For the time specified by law, for the remaining time, the conformity rules are to be considered.
Please select the appropriate warranty method!
Detailed description
Four in one card game:

Dog competition:
The bigger puppy takes the smaller ones! But watch out, Lili takes every dog. Who will have the most dogs?

Dog Memo:
Find a pair for each dog. Whoever has the best memory will have the most cute puppies.

Who has Lili with ?:
In whose hands does Lili remain? Put the pairs down and draw each other with a poker arm!

Dog kennel:
Lili adopted a puppy. Just answer yes and no to your partner to help you figure out which doggie it is!
No opinions about this product
Help others. Tell us what you think about the item.
Last time you seen these items on iPon