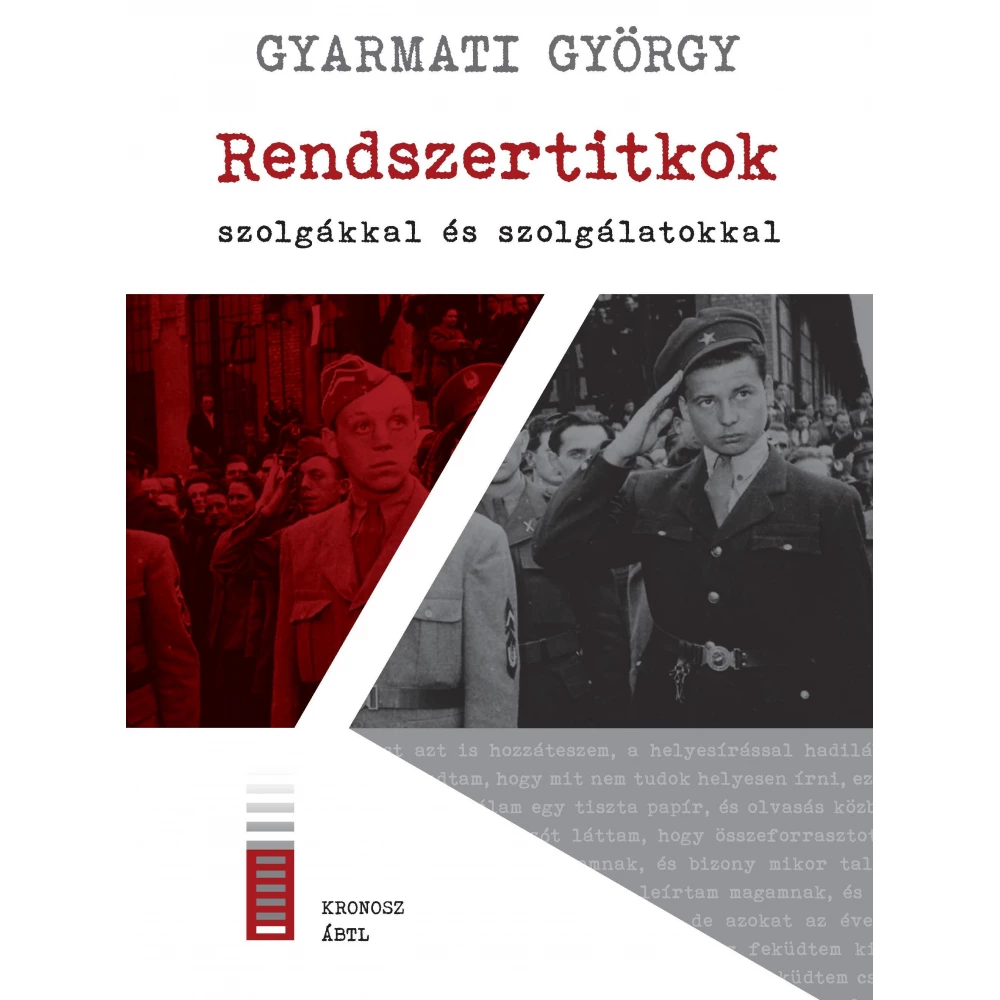 Gyarmati György - Rendszertitkok - Szolgákkal and szolgálatokkal
{{ firstAdditionalProduct(product).originalPrice|formatPrice }}
Ft
Giftcard
Gift
{{ productAdditional.product.originalPrice|formatPrice }}

{{ productAdditional.product.originalPrice|formatPrice }} gift certificate
Discounted accessories
{{ productAdditional.product.displayName }}

{{ productAdditional.product.grossPrice|formatPriceWithCode }}

-{{ productAdditional.product.discountDiff|formatPriceWithCode }}

{{ discountPercent(productAdditional.product) }}
Gyarmati György - Rendszertitkok - Szolgákkal and szolgálatokkal
-{{ productData.discountDiff|formatPriceWithCode }}
-{{ productData.discount }}%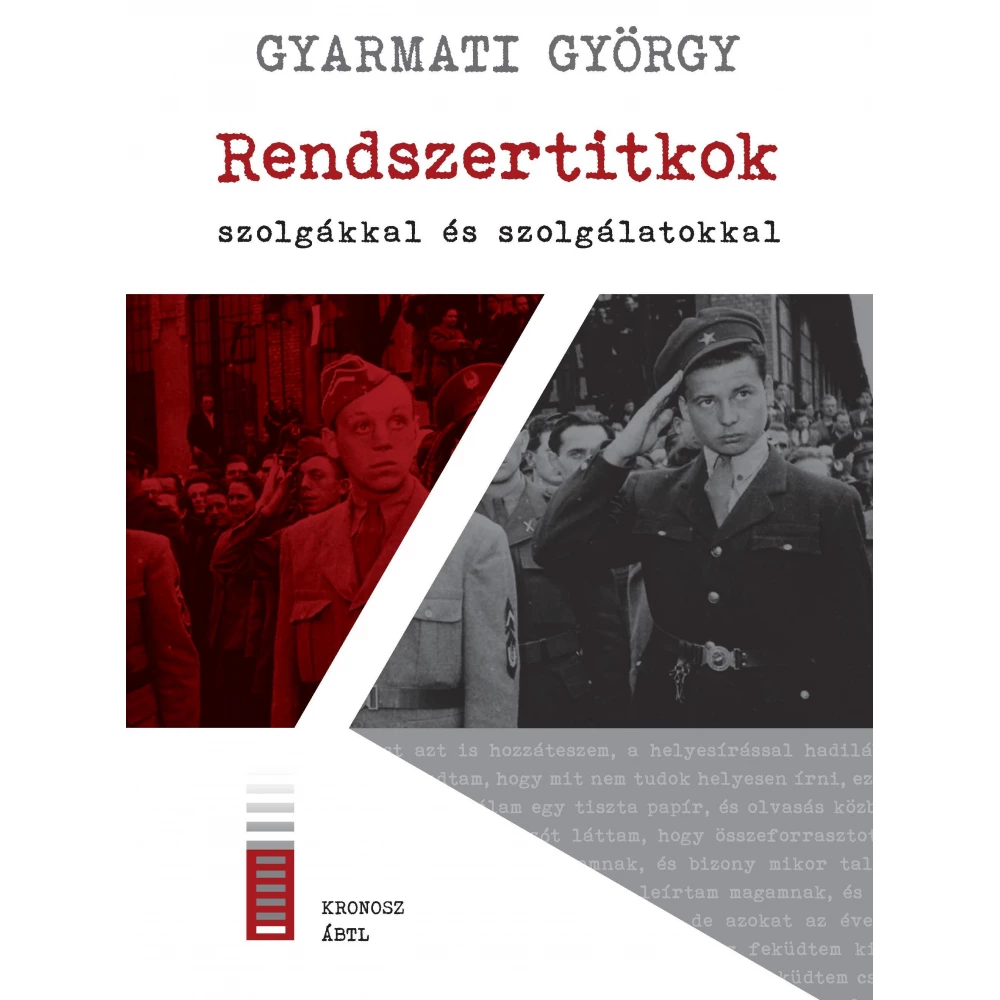 The author of the volume is a doctor of the Hungarian Academy of Sciences, ny. professor, he led the Historical Archives of the State Security Services for a decade and a half. This time, he selects from... next
Price monitor
{{ start|timestamp }}
{{ end|timestamp }}
| | |
| --- | --- |
| Book subcategory | Hungarian history |
| Author | Gyarmati György |
| Publisher | Kronosz Könyvkiadó |
| Year of publication | 2019 |
Detailed description
The author of the volume is a doctor of the Hungarian Academy of Sciences, ny. professor, he led the Historical Archives of the State Security Services for a decade and a half. This time, he selects from his writings over the past twenty years on the operation of the political police. Each communication puts the actions of secret servants and services at the center of the description. The successive order of studies is chronological: it traces the history of the service set up at the end of the Second World War under (Soviet) communist guardianship until the twilight of the system. Meanwhile, not only the peculiarities of the (de) shaping operation of the state defense / state security system are revealed to the reader, but also the sinusoidal curve of the ideology-driven power construction itself in the everyday life of the party dictatorship. There is hardly any "logic" in the transcendent statuses of bureaucratic statism, centralized anarchy, or even the operational phases of a sloppy dictatorship. The hectically modified expectation programs of the successive administrators also had a rhapsodic effect, or not, on the professional staff of the services working under their hands, the agents, informers, and "social relations" recruited in various ways. As a result, as a general rule, during the terrorist rule of Mátyás Rákosi, ÁVO / ÁVH played the role of the "fist of the party", while in the Kádár era, would have worked. These two basic formulas produced a great variety of role perceptions and actions in everyday life.
No opinions about this product
Help others. Tell us what you think about the item.
Last time you seen these items on iPon