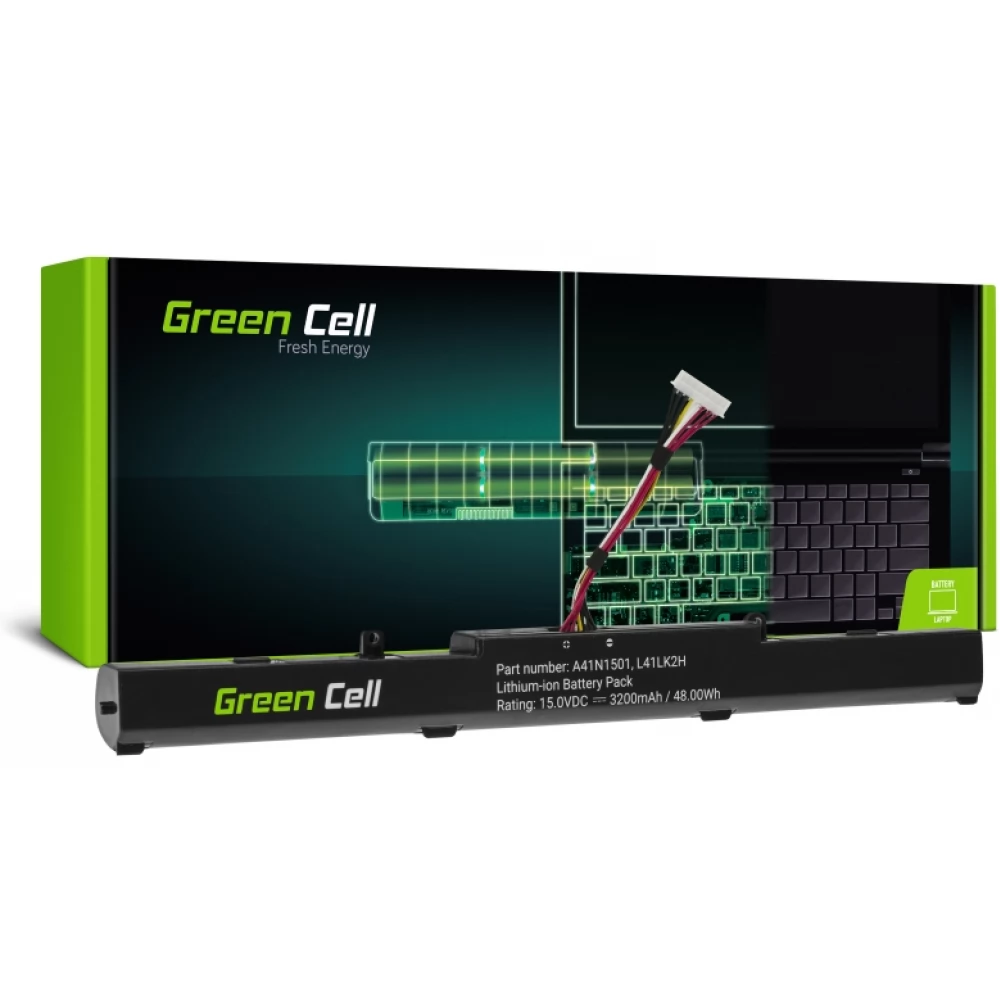 GREENCELL AS138 Battery
{{ firstAdditionalProduct(product).originalPrice|formatPrice }}
Ft
Giftcard
Gift
{{ productAdditional.product.originalPrice|formatPrice }}

{{ productAdditional.product.originalPrice|formatPrice }} gift certificate
Discounted accessories
{{ productAdditional.product.displayName }}

{{ productAdditional.product.grossPrice|formatPriceWithCode }}

-{{ productAdditional.product.discountDiff|formatPriceWithCode }}

{{ discountPercent(productAdditional.product) }}
GREENCELL AS138 Battery
-{{ productData.discountDiff|formatPriceWithCode }}
-{{ productData.discount }}%
3200 mAh 4-cell Li-Ion battery for notebooks. - Compatible with: Asus A41N1501 Asus ROG GL752 GL752V GL752VW, Asus VivoBook Pro N552 N552V N552VW N552VX N752 N752V N752VX next
Please select the appropriate warranty method!
Detailed description
3200 mAh 4-cell Li-Ion battery for notebooks.

- Compatible with: Asus A41N1501

Asus ROG GL752 GL752V GL752VW, Asus VivoBook Pro N552 N552V N552VW N552VX N752 N752V N752VX
No opinions about this product
Help others. Tell us what you think about the item.
Last time you seen these items on iPon