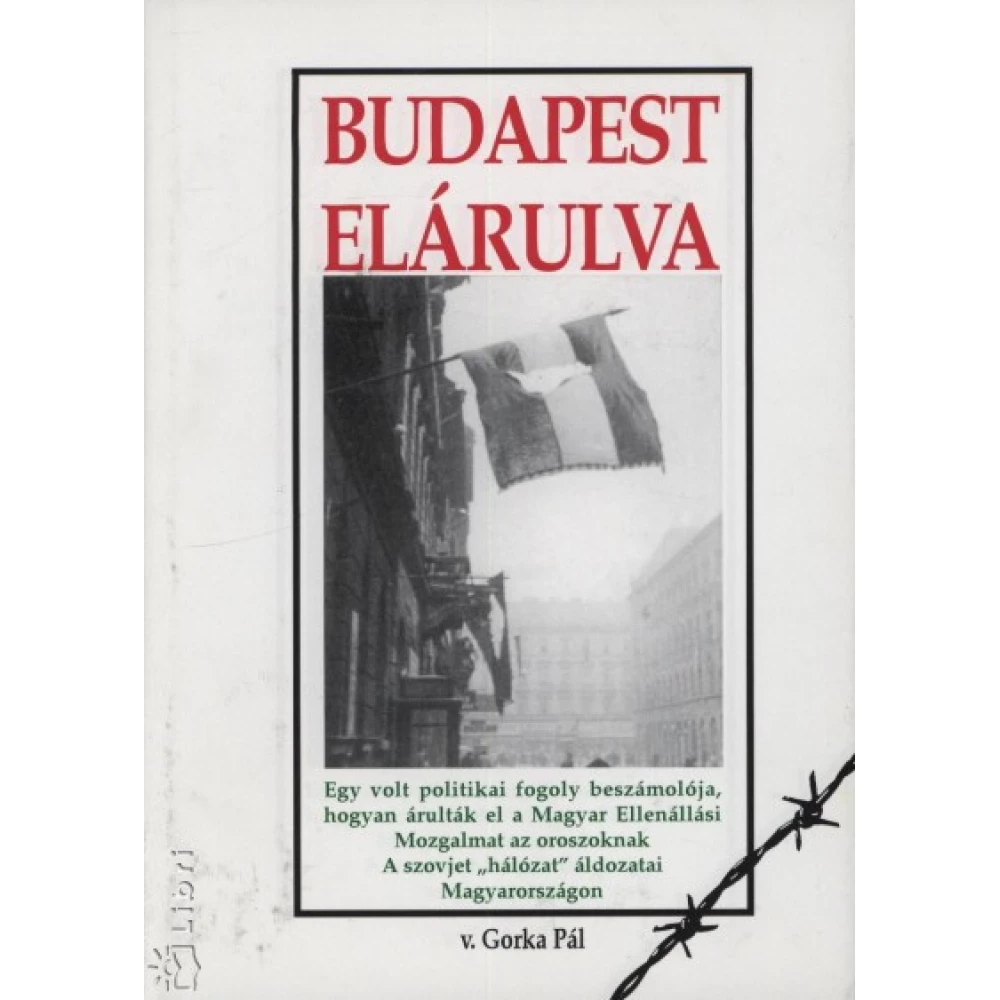 Gorka Pál - Budapest elárulva
{{ product.originalPrice|formatPriceWithCode }}
{{ product.grossPrice|formatPriceWithCode }}
from 10 pcs {{ product.packageGrossPrice|formatPriceWithCode }}/pcs
{{ firstAdditionalProduct(product).originalPrice|formatPrice }}
Ft
Giftcard
Gift
{{ productAdditional.product.originalPrice|formatPrice }}

{{ productAdditional.product.originalPrice|formatPrice }} gift certificate
Discounted accessories
{{ productAdditional.product.displayName }}

{{ productAdditional.product.grossPrice|formatPriceWithCode }}

-{{ productAdditional.product.discountDiff|formatPriceWithCode }}

{{ discountPercent(productAdditional.product) }}
Gorka Pál - Budapest elárulva
-{{ productData.discountDiff|formatPriceWithCode }}
-{{ productData.discount }}%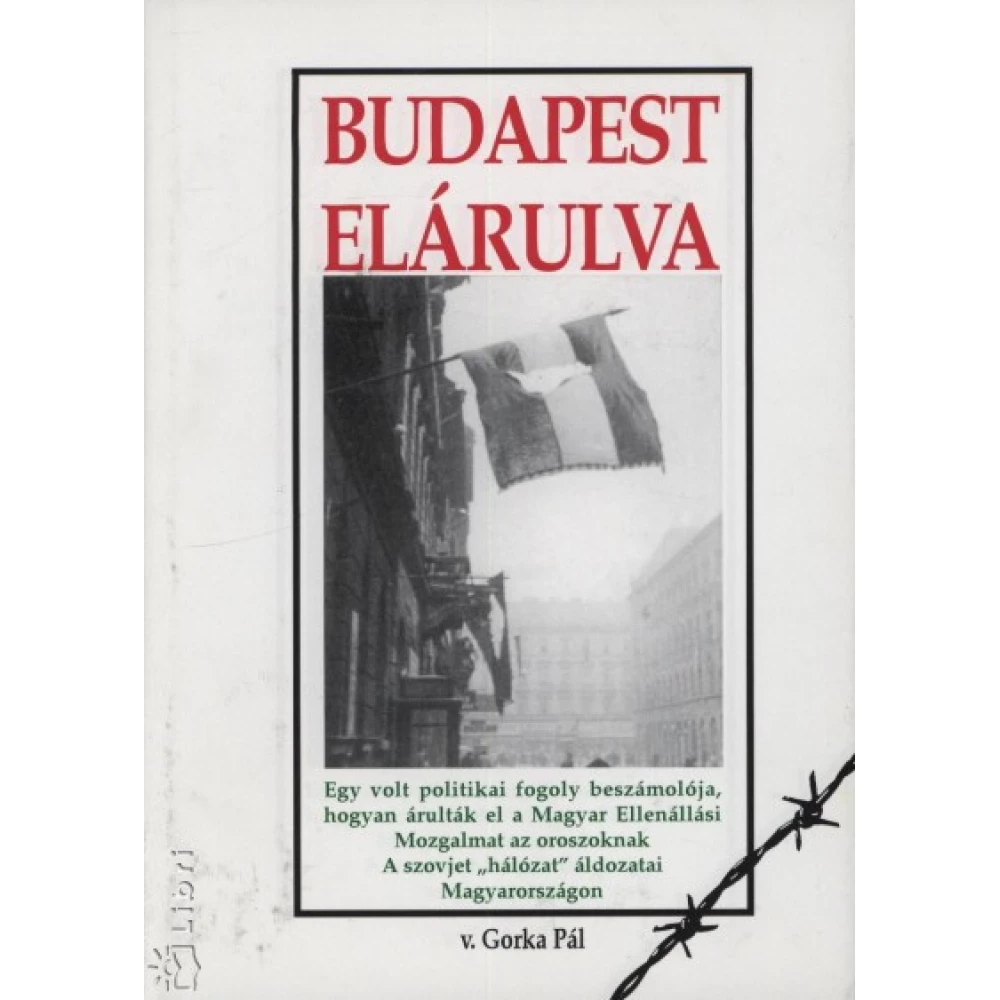 An account of a former political prisoner how the Hungarian Resistance Movement was betrayed to the Russians. Shortly after World War II, the victorious great powers agreed to jointly control the establishment... next
In case you order today
Pickup in store: {{ productData.personalTakeoverDateAsText }}
Home Delivery: {{ productData.deliveryDateAsText }}
Price monitor
{{ hasPriceWatcherTranslation }} Delete
Notify me if it will be cheaper then
{{ start|timestamp }}
{{ end|timestamp }}
| | |
| --- | --- |
| Book subcategory | Hungarian history |
| Author | Gorka Pál |
| Publisher | Esterpress |
| Year of publication | 2002 |
Detailed description
An account of a former political prisoner how the Hungarian Resistance Movement was betrayed to the Russians. Shortly after World War II, the victorious great powers agreed to jointly control the establishment and functioning of democratic states in the Central and Eastern European countries allied with the defeated. How could it happen, however, that these countries became Soviet colonies for decades, and instead of the promised democratic governments, bloody Muscovite left-wing dictatorships reigned on their land until recently? Sebestyén GOrka, the father of the Chief National Security Adviser, was a young architect in post-war Hungary, a member of the Hungarian resistance movement, and then a life-sentenced prisoner in ÁVH prisons.
No opinions about this product
Help others. Tell us what you think about the item.
Last time you seen these items on iPon