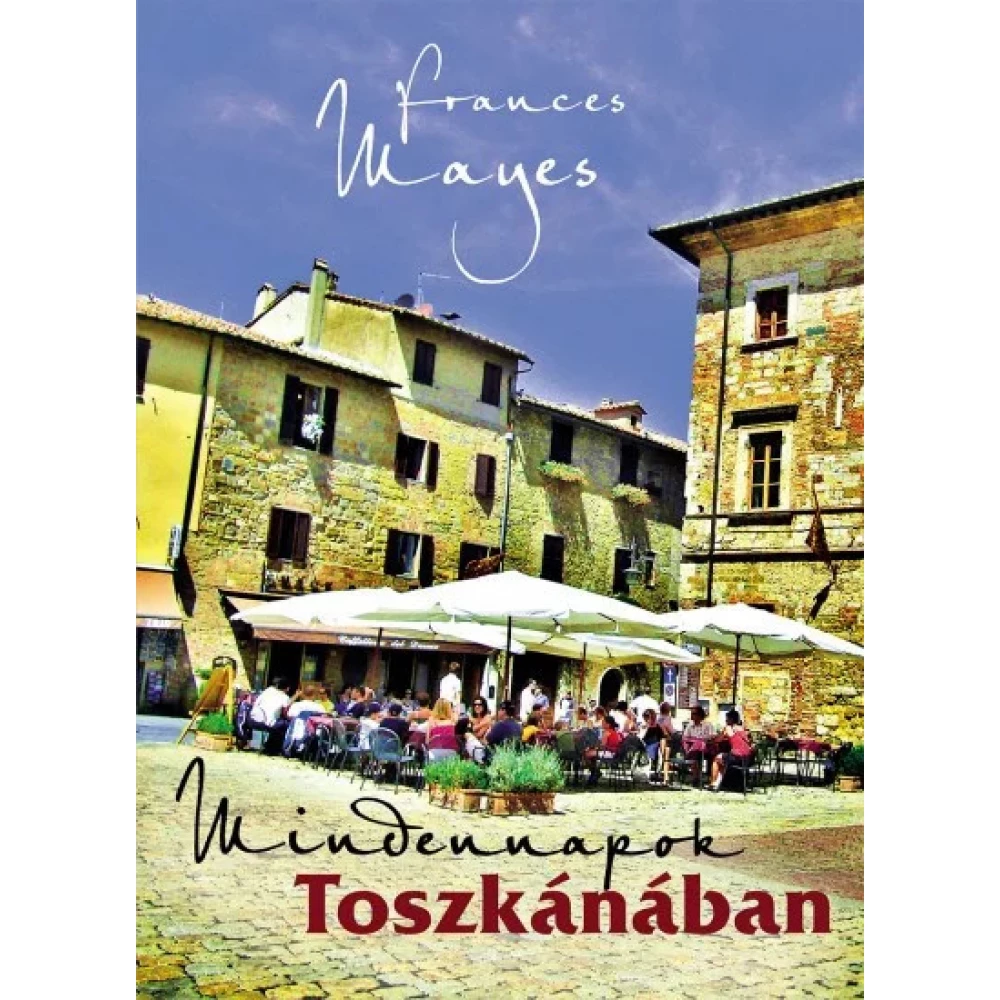 Frances Mayes - Mindennapok Toszkánában (2020)
{{ firstAdditionalProduct(product).originalPrice|formatPrice }}
Ft
Giftcard
Gift
{{ productAdditional.product.originalPrice|formatPrice }}

{{ productAdditional.product.originalPrice|formatPrice }} gift certificate
Discounted accessories
{{ productAdditional.product.displayName }}

{{ productAdditional.product.grossPrice|formatPriceWithCode }}

-{{ productAdditional.product.discountDiff|formatPriceWithCode }}

{{ discountPercent(productAdditional.product) }}
Frances Mayes - Mindennapok Toszkánában (2020)
-{{ productData.discountDiff|formatPriceWithCode }}
-{{ productData.discount }}%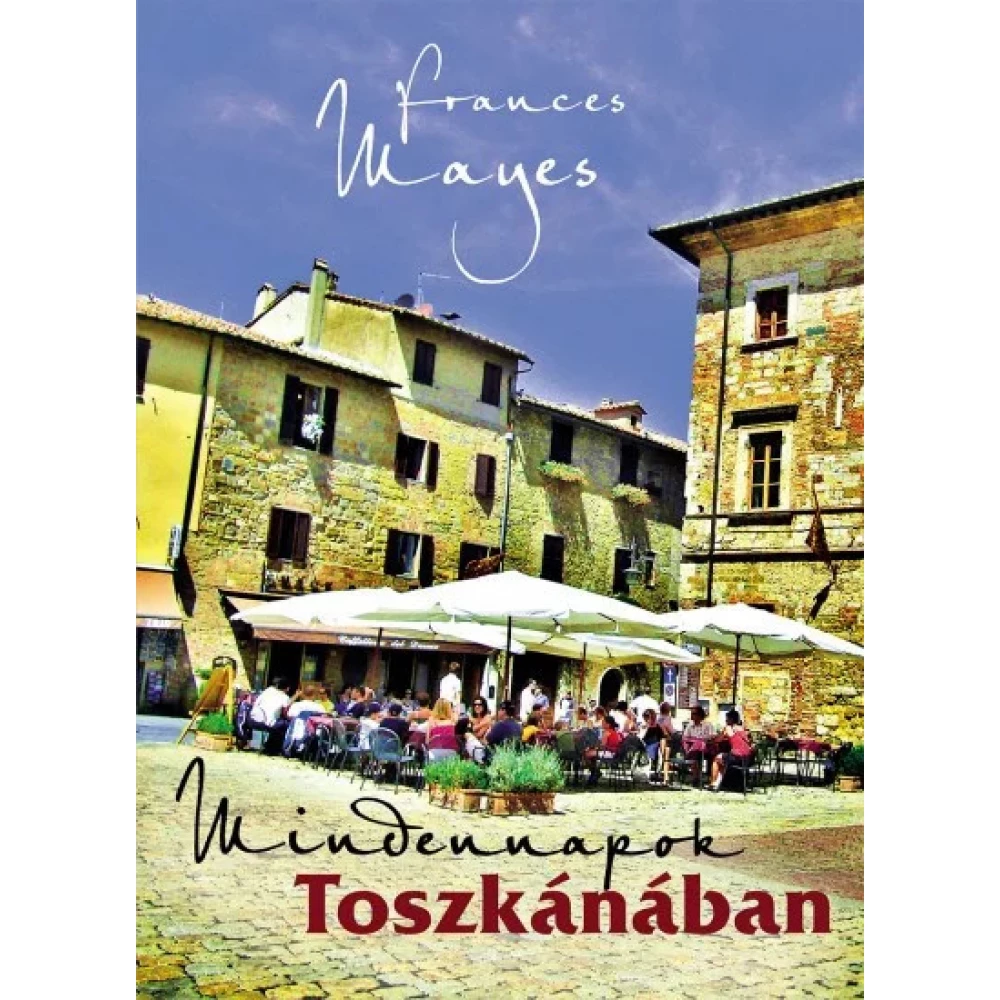 Italy is an indelible experience. The old and the new country at the same time surprises one by step with gifts. It was thirty years ago that Frances Mayes crossed the threshold of his Italian residence,... next
Price monitor
{{ start|timestamp }}
{{ end|timestamp }}
| | |
| --- | --- |
| Book subcategory | Novels |
| Author | Frances Mayes |
| Publisher | Tericum Kiadó Kft. |
| Year of publication | 2020 |
Detailed description
Italy is an indelible experience. The old and the new country at the same time surprises one by step with gifts.
It was thirty years ago that Frances Mayes crossed the threshold of his Italian residence, the Bramasole. Cypriot-lined promenades, the bubbly life of the pizzas, Romanesque-style Puritan churches, cuisine and rich history lured Italy. He was inspired by five wonderful books about his life full of gastronomic, architectural and cultural experiences in his house near Cortona and during his travels. The writer's fate is intertwined with Tuscany, where real life resides within the thick stone walls of cities.
In her deeply personal memoir, Frances Mayes once again shares her daily life with the reader in the beloved Bramasole, as well as in their new composition, in their 13th-century fairytale cottage tucked away on the edge of a secluded mountain town.
The writer's book also lacks recipes this time around, as delicious food made from fresh ingredients equals life in their house. As we get to know Luca Signorelli's painting, we learn how to make chicken baked under a brick, white bean puree with spicy shrimp, zucchini pancakes and the inevitable osso buco.
No opinions about this product
Help others. Tell us what you think about the item.
Last time you seen these items on iPon