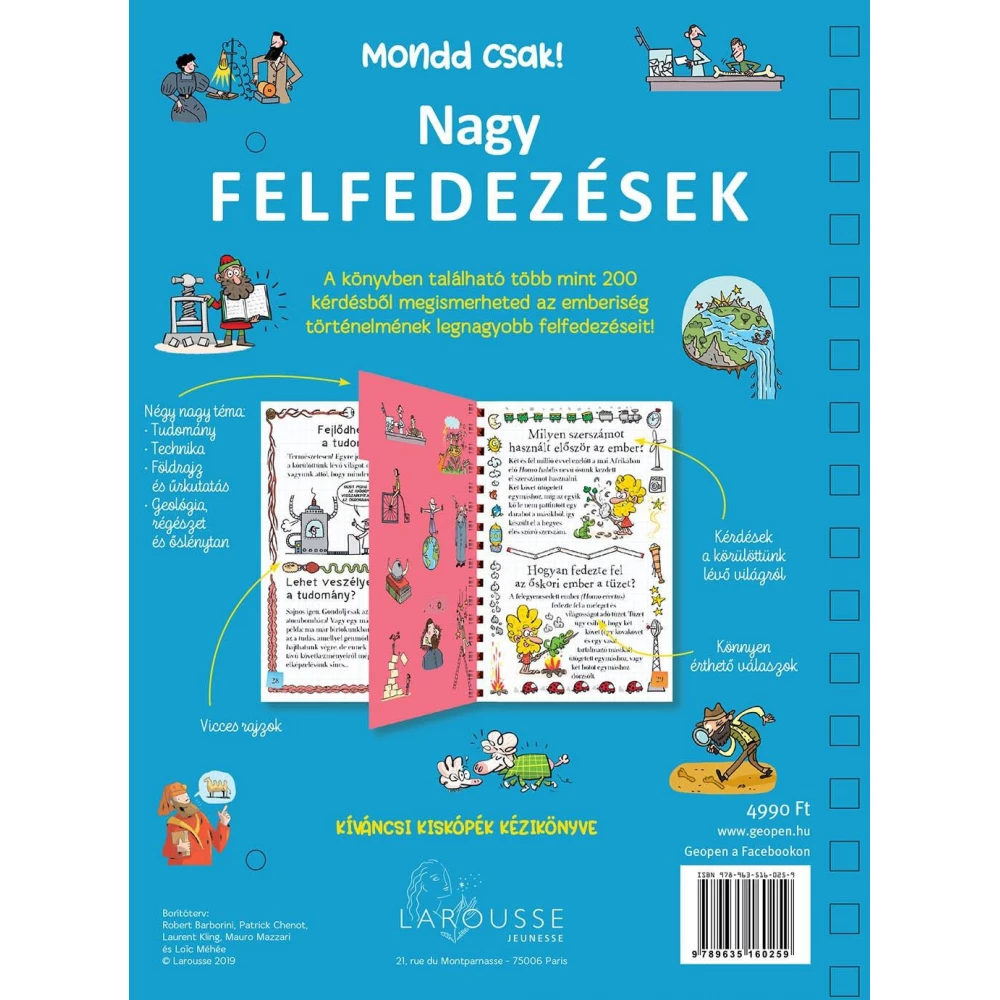 Fait Caroline - Mondd csak! Large felfedezések
{{ product.originalPrice|formatPriceWithCode }}
{{ product.grossPrice|formatPriceWithCode }}
from 10 pcs {{ product.packageGrossPrice|formatPriceWithCode }}/pcs
{{ firstAdditionalProduct(product).originalPrice|formatPrice }}
Ft
Giftcard
Gift
{{ productAdditional.product.originalPrice|formatPrice }}

{{ productAdditional.product.originalPrice|formatPrice }} gift certificate
Discounted accessories
{{ productAdditional.product.displayName }}

{{ productAdditional.product.grossPrice|formatPriceWithCode }}

-{{ productAdditional.product.discountDiff|formatPriceWithCode }}

{{ discountPercent(productAdditional.product) }}
Fait Caroline - Mondd csak! Large felfedezések
-{{ productData.discountDiff|formatPriceWithCode }}
-{{ productData.discount }}%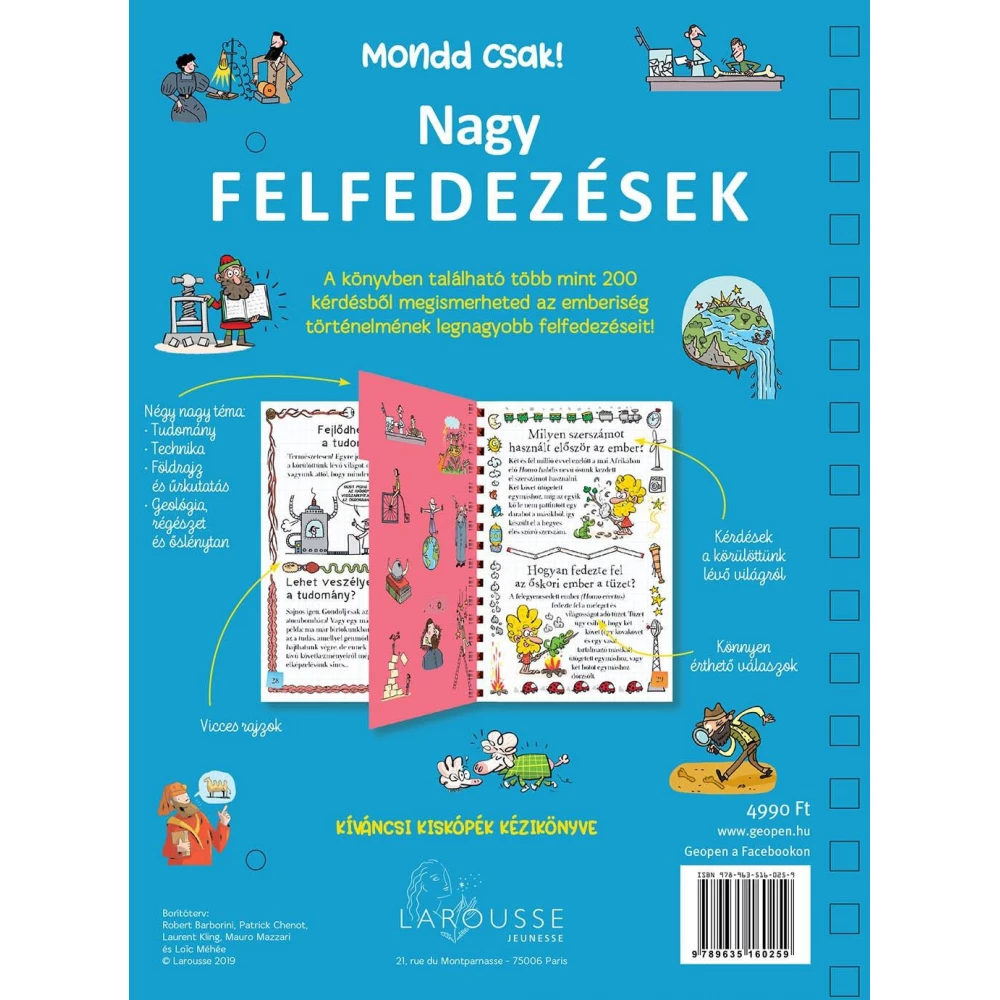 From the more than 200 questions in the book, you can learn about the greatest discoveries in human history! In four major topics — Science, Technology, Geography, and Space, Geology, Archeology, and... next
In case you order today
Pickup in store: {{ productData.personalTakeoverDateAsText }}
Home Delivery: {{ productData.deliveryDateAsText }}
Price monitor
{{ hasPriceWatcherTranslation }} Delete
Notify me if it will be cheaper then
{{ start|timestamp }}
{{ end|timestamp }}
| | |
| --- | --- |
| Book subcategory | Documentary |
| Author | Fait Caroline |
| Publisher | Geopen Könyvkiadó |
| Year of publication | 2020 |
Detailed description
From the more than 200 questions in the book, you can learn about the greatest discoveries in human history!
In four major topics — Science, Technology, Geography, and Space, Geology, Archeology, and Paleontology — you'll get answers about the world around us. An easy-to-understand, witty style with funny drawings adds another volume to the Curious Handhelds Handbook.
No opinions about this product
Help others. Tell us what you think about the item.
Last time you seen these items on iPon