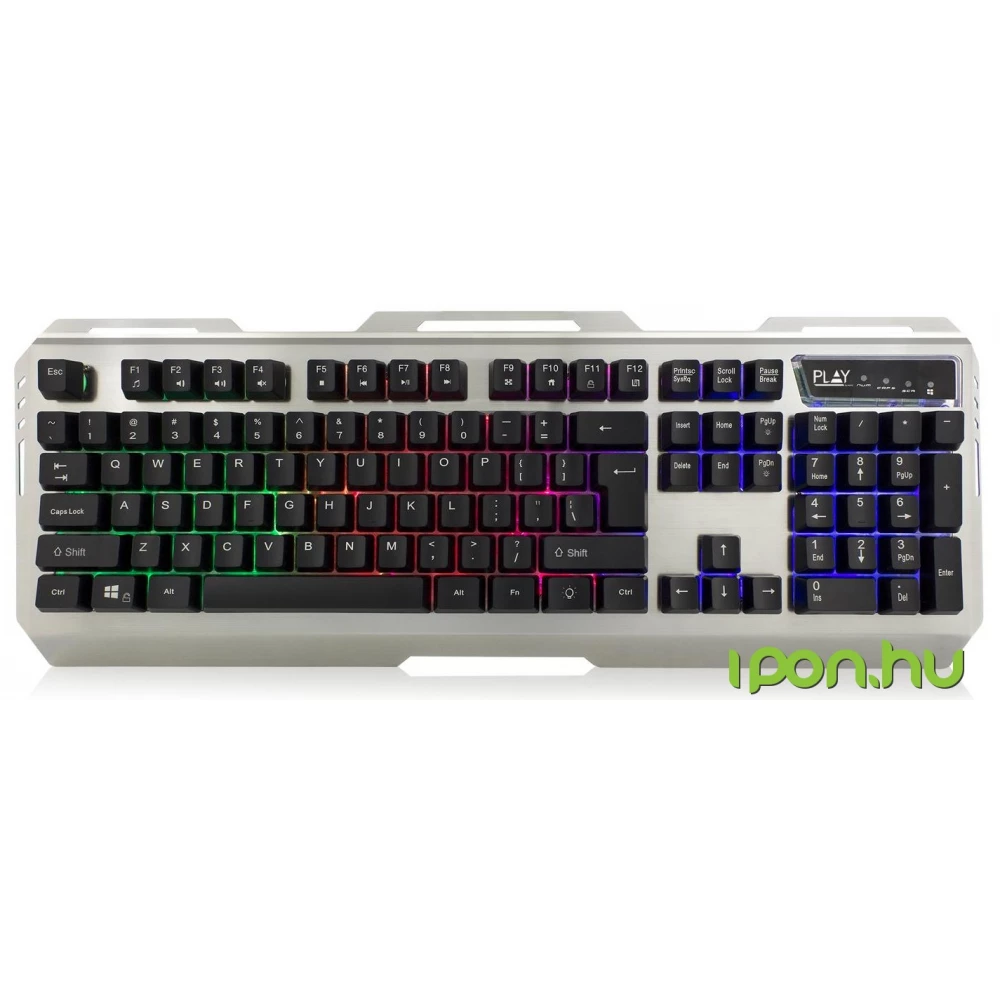 EWENT PL3313 Play Hungarian grey
{{ firstAdditionalProduct(product).originalPrice|formatPrice }}
Ft
Giftcard
Gift
{{ productAdditional.product.originalPrice|formatPrice }}

{{ productAdditional.product.originalPrice|formatPrice }} gift certificate
Discounted accessories
{{ productAdditional.product.displayName }}

{{ productAdditional.product.grossPrice|formatPriceWithCode }}

-{{ productAdditional.product.discountDiff|formatPriceWithCode }}

{{ discountPercent(productAdditional.product) }}
EWENT PL3313 Play Hungarian grey
-{{ productData.discountDiff|formatPriceWithCode }}
-{{ productData.discount }}%
Solid metal Gamer keyboard for great gaming experience hours - Backlight: 3-color lighting with "breathing effect" - Solid aluminum original size keyboard - Anti-Ghosting key with up to 19 simultaneous... next
Failure rate: 0,0%
Please select the appropriate warranty method!
Detailed description
Solid metal Gamer keyboard for great gaming experience hours
- Backlight: 3-color lighting with "breathing effect"
- Solid aluminum original size keyboard
- Anti-Ghosting key with up to 19 simultaneous character pressing capabilities
- Tangle-free nylon braided USB cable
- 12 Multimedia keys
- Windows keylock enables gaming mode

Play PL3313 powerful metal gaming keyboard with 3 area colors selectable with luminous live effect. Solid metal Gamer keyboard for hours of excellent gaming experience.

Windows key lock button
Thanks to the Windows key lock button, nothing will interfere with your gameplay. This lock button enables and disables the Windows keys near the ALT and CTRL keys. The Windows Lock button prevents you from returning to the Windows desktop and losing the game operation.

Live backlight
Choose from 3 preset color options to suit your personality. The Play gaming keyboard also has a Led live effect in three areas. You can choose how you want the intensity of the LED and if you do not want the backlit background while playing, simply turn off the LEDs.

Anti-Ghosting Key
The Play gaming keyboard has Anti-Ghosting keys that can operate up to 19 keystrokes at a time for better control of the game.

Solid metal keyboard with tangle-free nylon cable
This solid full-size metal keyboard comes with 12 multimedia keys and is available in 6 different layouts (American, Italian, Spanish, Hungarian, Belgian and Portuguese). It has a shrinking nylon braided USB connection cable.
No opinions about this product
Help others. Tell us what you think about the item.
Last time you seen these items on iPon