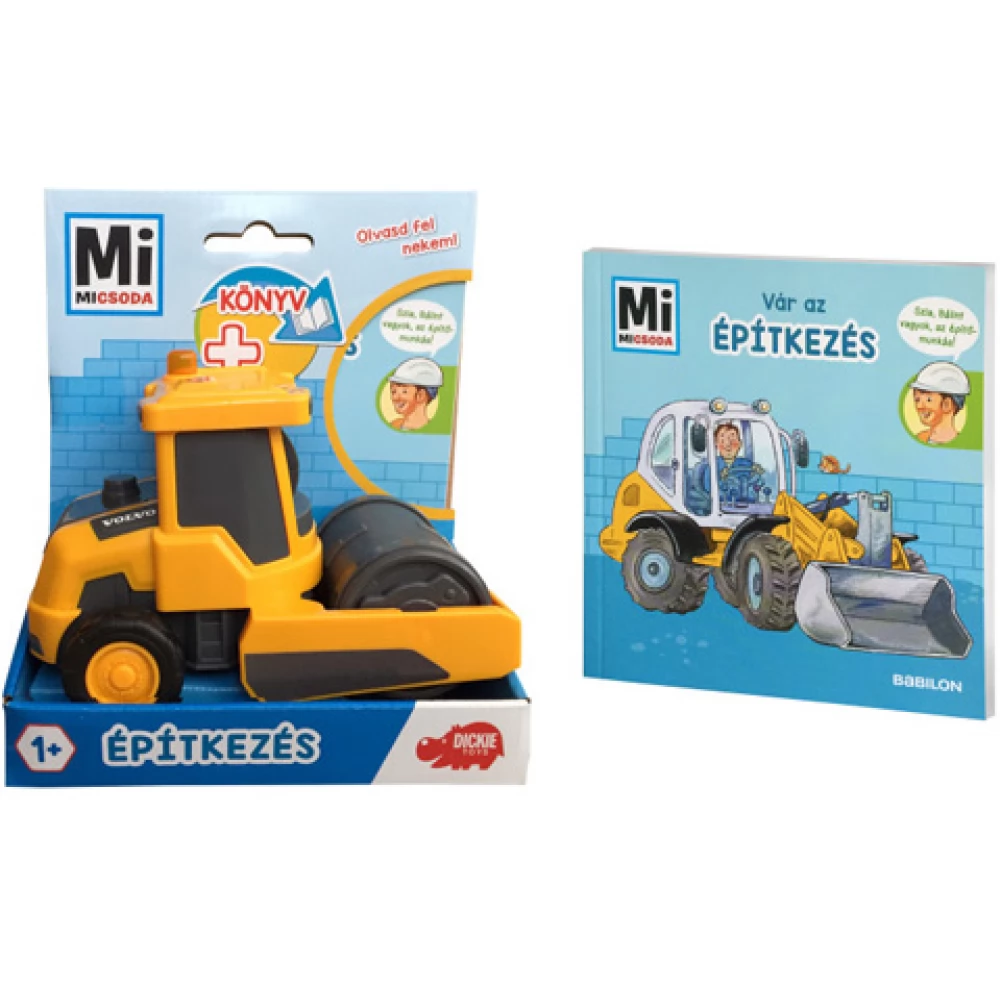 DICKIETOYS Mi Micsoda - Construction game set road roller and könyvvel
{{ firstAdditionalProduct(product).originalPrice|formatPrice }}
Ft
Giftcard
Gift
{{ productAdditional.product.originalPrice|formatPrice }}

{{ productAdditional.product.originalPrice|formatPrice }} gift certificate
Discounted accessories
{{ productAdditional.product.displayName }}

{{ productAdditional.product.grossPrice|formatPriceWithCode }}

-{{ productAdditional.product.discountDiff|formatPriceWithCode }}

{{ discountPercent(productAdditional.product) }}
DICKIETOYS Mi Micsoda - Construction game set road roller and könyvvel
-{{ productData.discountDiff|formatPriceWithCode }}
-{{ productData.discount }}%
On a construction site, the road roller plays an important role, as smoothing the roads would be an extremely difficult task without it. The little ones can now try out a super road roller truck during... next
For the time specified by law, for the remaining time, the conformity rules are to be considered.
Please select the appropriate warranty method!
Detailed description
On a construction site, the road roller plays an important role, as smoothing the roads would be an extremely difficult task without it. The little ones can now try out a super road roller truck during the game, and Bálin can also learn an exciting storybook starring the construction worker. As part of the What What book series, the book hides exciting adventures and also enriches children's knowledge, so in addition to having fun, they can also learn a lot about the world of construction.

Features:

- Size: 14.5 cm
- Material: plastic
- What What - Waiting for construction with a small book
- With freely rotating wheels
No opinions about this product
Help others. Tell us what you think about the item.
Last time you seen these items on iPon