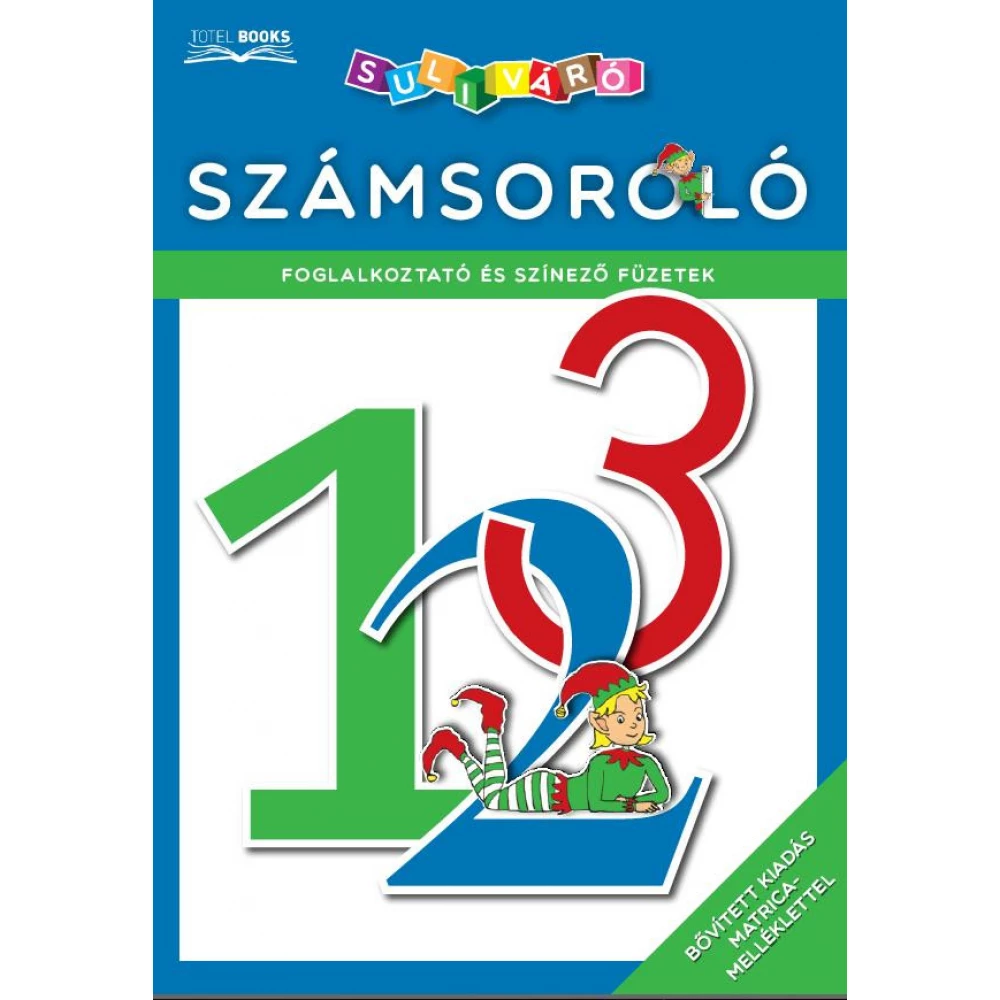 Dibás Gabriella - Lichtenstein Csilla - Basa Lili - Számsoroló
{{ product.originalPrice|formatPriceWithCode }}
{{ product.grossPrice|formatPriceWithCode }}
from 10 pcs {{ product.packageGrossPrice|formatPriceWithCode }}/pcs
{{ firstAdditionalProduct(product).originalPrice|formatPrice }}
Ft
Giftcard
Gift
{{ productAdditional.product.originalPrice|formatPrice }}

{{ productAdditional.product.originalPrice|formatPrice }} gift certificate
Discounted accessories
{{ productAdditional.product.displayName }}

{{ productAdditional.product.grossPrice|formatPriceWithCode }}

-{{ productAdditional.product.discountDiff|formatPriceWithCode }}

{{ discountPercent(productAdditional.product) }}
Dibás Gabriella - Lichtenstein Csilla - Basa Lili - Számsoroló
-{{ productData.discountDiff|formatPriceWithCode }}
-{{ productData.discount }}%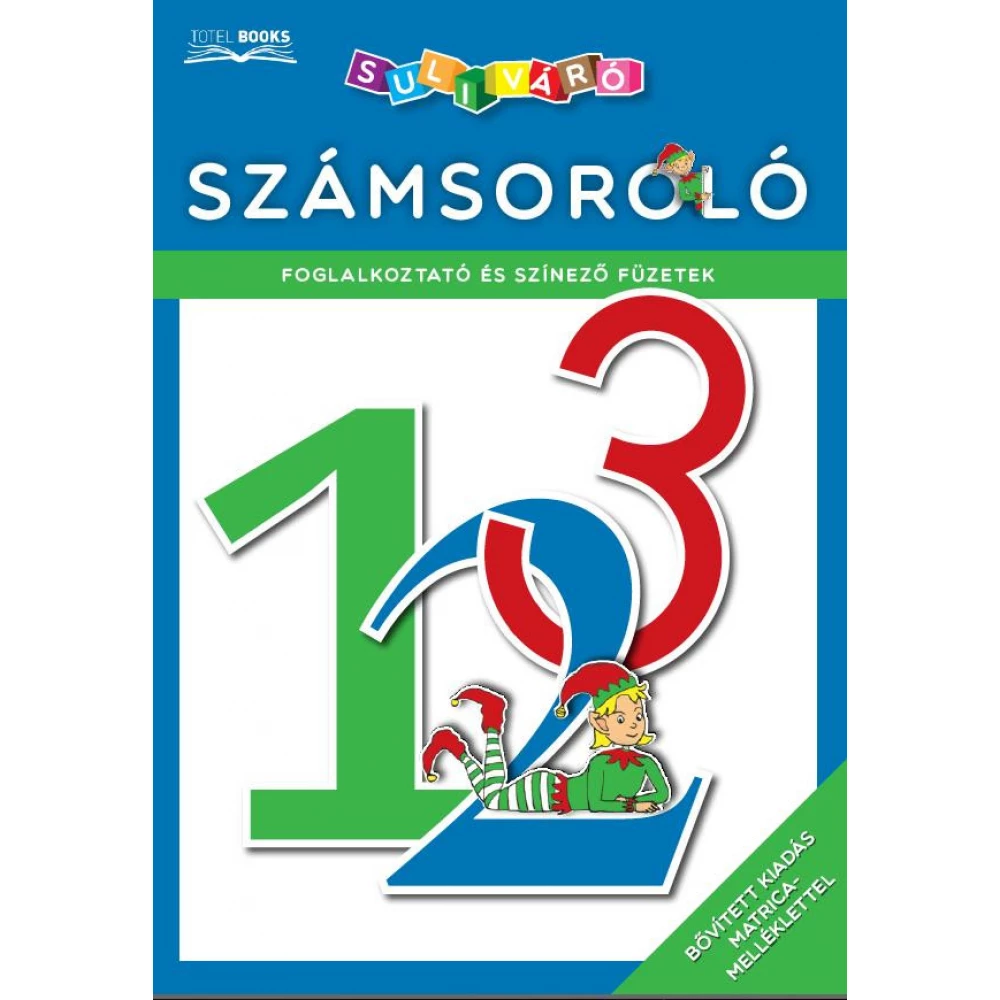 Totelbooks 'previously published series of successful employment and coloring booklets now comes with a doubled volume. Our Numerous Booklet booklet for preschool children deals with numbers, designed... next
In case you order today
Pickup in store: {{ productData.personalTakeoverDateAsText }}
Home Delivery: {{ productData.deliveryDateAsText }}
Price monitor
{{ hasPriceWatcherTranslation }} Delete
Notify me if it will be cheaper then
{{ start|timestamp }}
{{ end|timestamp }}
| | |
| --- | --- |
| Book subcategory | Skills books |
| Author | Dibás Gabriella - Lichtenstein Csilla - Basa Lili |
| Publisher | Totel szervíz Kft. |
| Year of publication | 2020 |
Detailed description
Totelbooks 'previously published series of successful employment and coloring booklets now comes with a doubled volume. Our Numerous Booklet booklet for preschool children deals with numbers, designed to prepare large groups for school.
Educators say most math problems are easier to solve if we discover some repetition behind it, i.e., regularity. We also need to raise our child to notice these and tell them what's next or what's missing. The learning process itself is a series of repetitions. Based on these repetitions, the Number Sorter introduces children to the world of numbers. In the guide, you can follow it with a pencil, and then you can draw each number independently in the following sections. The player tasks in the second half of the booklet reinforce and deepen your knowledge of numbers. Our expanded edition includes basic arithmetic operations: addition and subtraction, as well as the concept of number neighbors, counting to 100, and time measurement.
No opinions about this product
Help others. Tell us what you think about the item.
Last time you seen these items on iPon