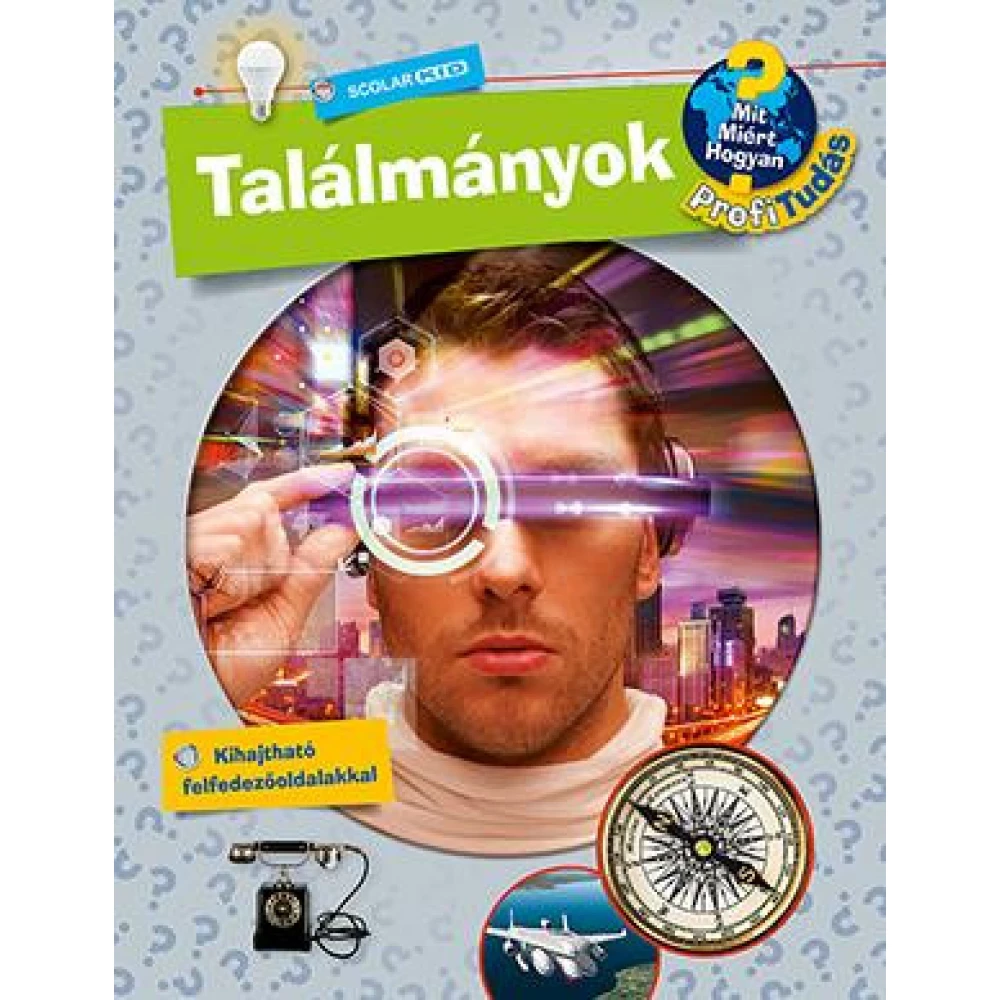 Dela Kienle - Találmányok (Mit? Miért? Hogyan? Profi Tudás)
{{ product.originalPrice|formatPriceWithCode }}
{{ product.grossPrice|formatPriceWithCode }}
from 10 pcs {{ product.packageGrossPrice|formatPriceWithCode }}/pcs
{{ firstAdditionalProduct(product).originalPrice|formatPrice }}
Ft
Giftcard
Gift
{{ productAdditional.product.originalPrice|formatPrice }}

{{ productAdditional.product.originalPrice|formatPrice }} gift certificate
Discounted accessories
{{ productAdditional.product.displayName }}

{{ productAdditional.product.grossPrice|formatPriceWithCode }}

-{{ productAdditional.product.discountDiff|formatPriceWithCode }}

{{ discountPercent(productAdditional.product) }}
Dela Kienle - Találmányok (Mit? Miért? Hogyan? Profi Tudás)
-{{ productData.discountDiff|formatPriceWithCode }}
-{{ productData.discount }}%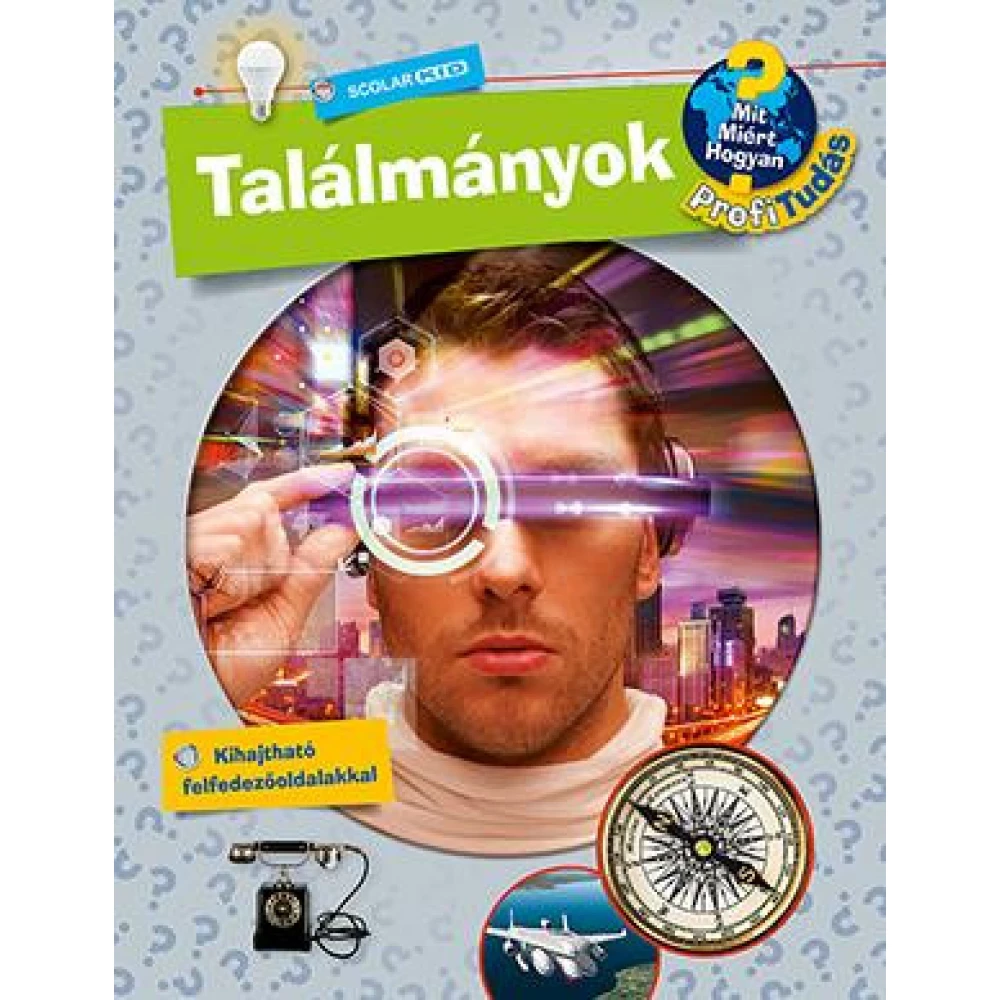 A Ravensburger What? Why? How? This volume of the Professional Knowledge series introduces children to a variety of exciting inventions. Among other things, it answers these questions: What change has... next
In case you order today
Pickup in store: {{ productData.personalTakeoverDateAsText }}
Home Delivery: {{ productData.deliveryDateAsText }}
Price monitor
{{ hasPriceWatcherTranslation }} Delete
Notify me if it will be cheaper then
{{ start|timestamp }}
{{ end|timestamp }}
| | |
| --- | --- |
| Book subcategory | Documentary |
| Author | Dela Kienle |
| Publisher | Scolar Kiadó és Szolgáltató Kft. |
| Year of publication | 2020 |
Detailed description
A Ravensburger What? Why? How? This volume of the Professional Knowledge series introduces children to a variety of exciting inventions. Among other things, it answers these questions: What change has book printing made? How does man fly into space? Which inventions help in healing? Who networked our computers?

A Ravensburger What? Why? How? The Professional Knowledge Dissemination Series is designed for children ages 8-12. You can learn from books richly illustrated with photos and funny drawings that arouse the interest of schoolchildren and adolescents. In addition to many surprising facts and curiosities, the publications also include simple experiments that can be done at home and interviews with experts, which are made special by the fold-out "discovery pages".
No opinions about this product
Help others. Tell us what you think about the item.
Last time you seen these items on iPon