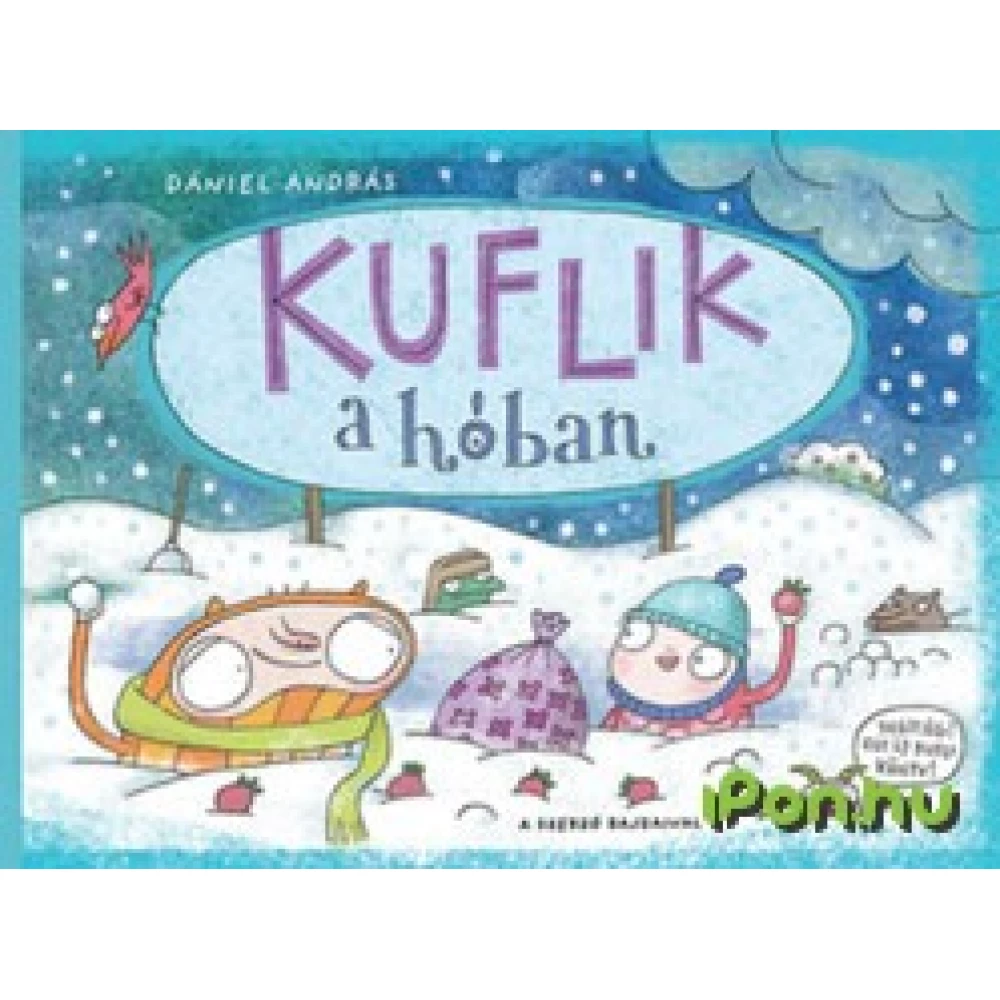 Dániel András - Kuflik a hóban
{{ product.originalPrice|formatPriceWithCode }}
{{ product.grossPrice|formatPriceWithCode }}
from 10 pcs {{ product.packageGrossPrice|formatPriceWithCode }}/pcs
{{ firstAdditionalProduct(product).originalPrice|formatPrice }}
Ft
Giftcard
Gift
{{ productAdditional.product.originalPrice|formatPrice }}

{{ productAdditional.product.originalPrice|formatPrice }} gift certificate
Discounted accessories
{{ productAdditional.product.displayName }}

{{ productAdditional.product.grossPrice|formatPriceWithCode }}

-{{ productAdditional.product.discountDiff|formatPriceWithCode }}

{{ discountPercent(productAdditional.product) }}
Dániel András - Kuflik a hóban
-{{ productData.discountDiff|formatPriceWithCode }}
-{{ productData.discount }}%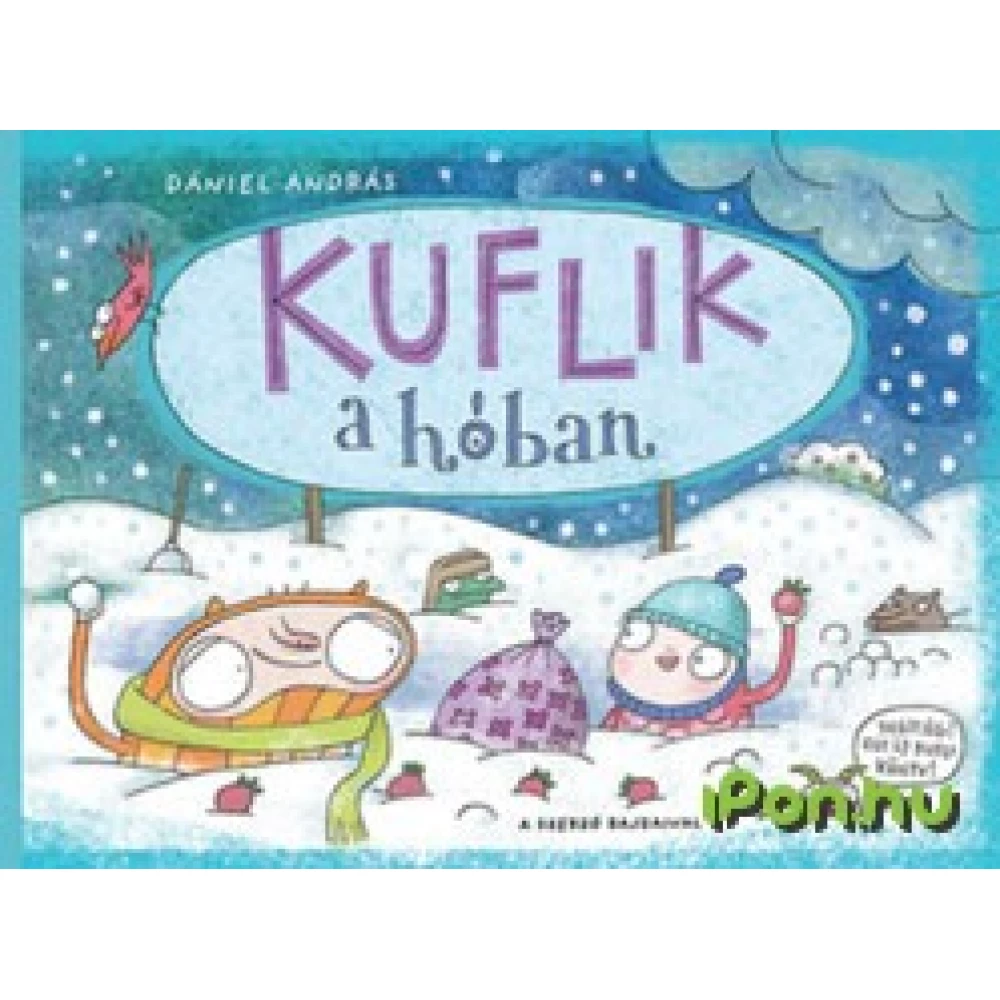 You might think that the deserted meadow is really boring in winter, the muffins sadly squatting in their muffin caverns sipping hot tea No! Titusz and Pofánka go hungry for an adventure to get a berry... next
Failure rate: 0,0%
In case you order today
Pickup in store: {{ productData.personalTakeoverDateAsText }}
Home Delivery: {{ productData.deliveryDateAsText }}
Price monitor
{{ hasPriceWatcherTranslation }} Delete
Notify me if it will be cheaper then
{{ start|timestamp }}
{{ end|timestamp }}
| | |
| --- | --- |
| Book subcategory | Mese |
| Author | Dániel András |
| Publisher | Pozsonyi Pagony |
| Year of publication | 2016 |
Detailed description
You might think that the deserted meadow is really boring in winter, the muffins sadly squatting in their muffin caverns sipping hot tea No! Titusz and Pofánka go hungry for an adventure to get a berry in a hidden corner of the meadow. But it is not easy to find a home in a snowy meadow. There is something different hidden under each snow pile!

Not to mention how strange a visitor arrives at the kuflikupach with the arrival of spring. The furry little animal is immediately greeted by Mofánka and christened Brumi, but Brumi doesn't always remain as sweet a little thing as the first day ...

Keep the cobs on the deserted meadow!

Published in the series:

- A pile of muffins
- The muffins and the heavy rain

I think everyone should have a muffin!

Good night, muffins !!
No opinions about this product
Help others. Tell us what you think about the item.
Last time you seen these items on iPon