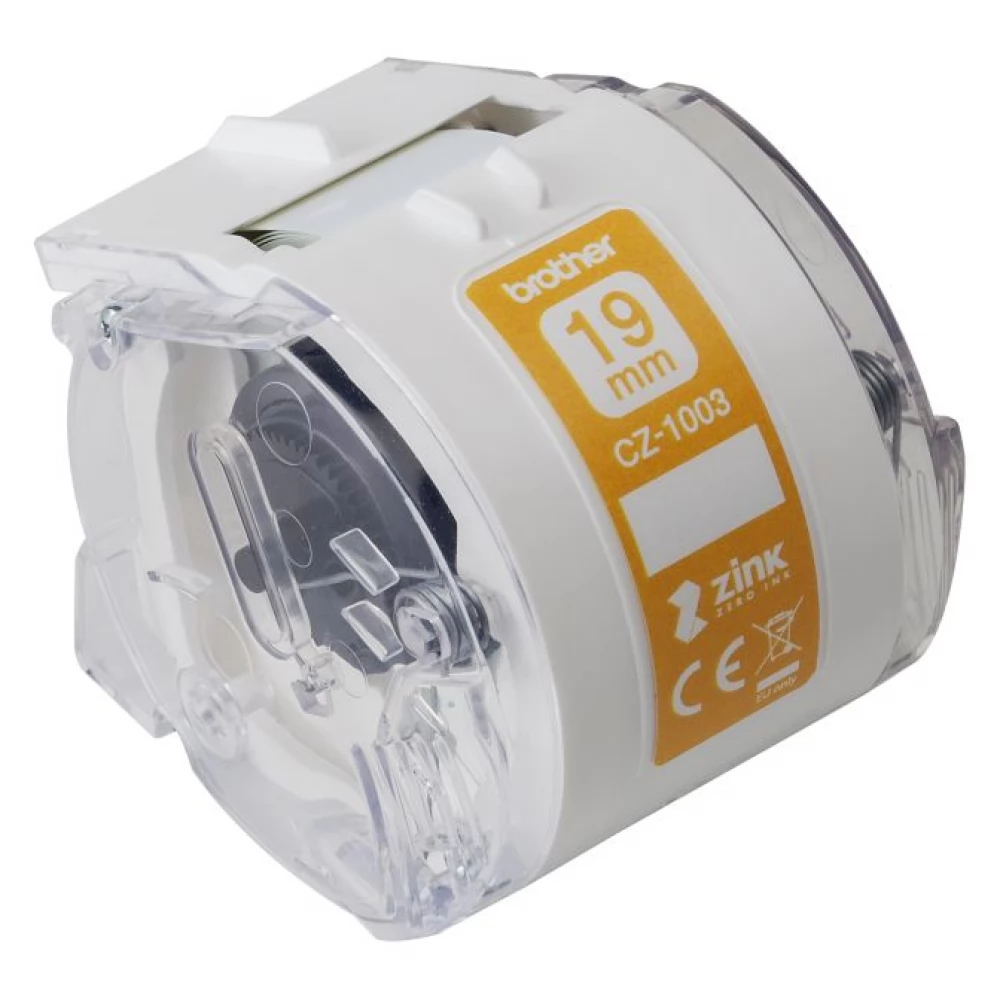 BROTHER CZ-1003 colored folytonos szalagtekercs 19mm x 5m white
{{ firstAdditionalProduct(product).originalPrice|formatPrice }}
Ft
Giftcard
Gift
{{ productAdditional.product.originalPrice|formatPrice }}

{{ productAdditional.product.originalPrice|formatPrice }} gift certificate
Discounted accessories
{{ productAdditional.product.displayName }}

{{ productAdditional.product.grossPrice|formatPriceWithCode }}

-{{ productAdditional.product.discountDiff|formatPriceWithCode }}

{{ discountPercent(productAdditional.product) }}
BROTHER CZ-1003 colored folytonos szalagtekercs 19mm x 5m white
-{{ productData.discountDiff|formatPriceWithCode }}
-{{ productData.discount }}%
The original Brother CZ-1003 label roll allows you to print color labels, even for very unique labeling needs. 19 mm wide and 5 meters long, it can be used to identify files, boxes, shelves, personal... next
For the time specified by law, for the remaining time, the conformity rules are to be considered.
Please select the appropriate warranty method!
Detailed description
The original Brother CZ-1003 label roll allows you to print color labels, even for very unique labeling needs. 19 mm wide and 5 meters long, it can be used to identify files, boxes, shelves, personal belongings or other important devices, whether at home or in an office environment.

Make custom markings for your business. Ideal for craft projects, decorating and other home uses.

Use ZINK Zero-Ink printing technology to make color prints without ink.
No opinions about this product
Help others. Tell us what you think about the item.
Last time you seen these items on iPon