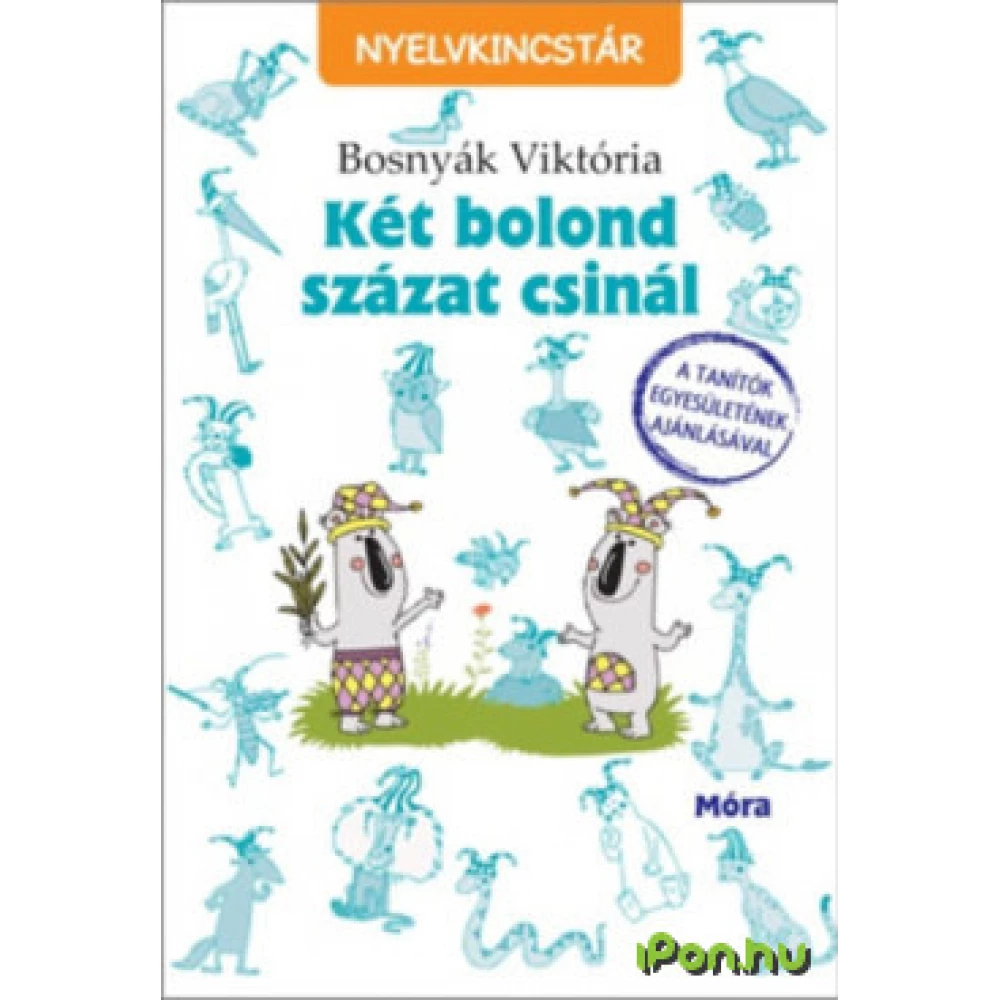 Bosnyák Viktória - Two bolond százat csinál (2018)
{{ firstAdditionalProduct(product).originalPrice|formatPrice }}
Ft
Giftcard
Gift
{{ productAdditional.product.originalPrice|formatPrice }}

{{ productAdditional.product.originalPrice|formatPrice }} gift certificate
Discounted accessories
{{ productAdditional.product.displayName }}

{{ productAdditional.product.grossPrice|formatPriceWithCode }}

-{{ productAdditional.product.discountDiff|formatPriceWithCode }}

{{ discountPercent(productAdditional.product) }}
Bosnyák Viktória - Two bolond százat csinál (2018)
-{{ productData.discountDiff|formatPriceWithCode }}
-{{ productData.discount }}%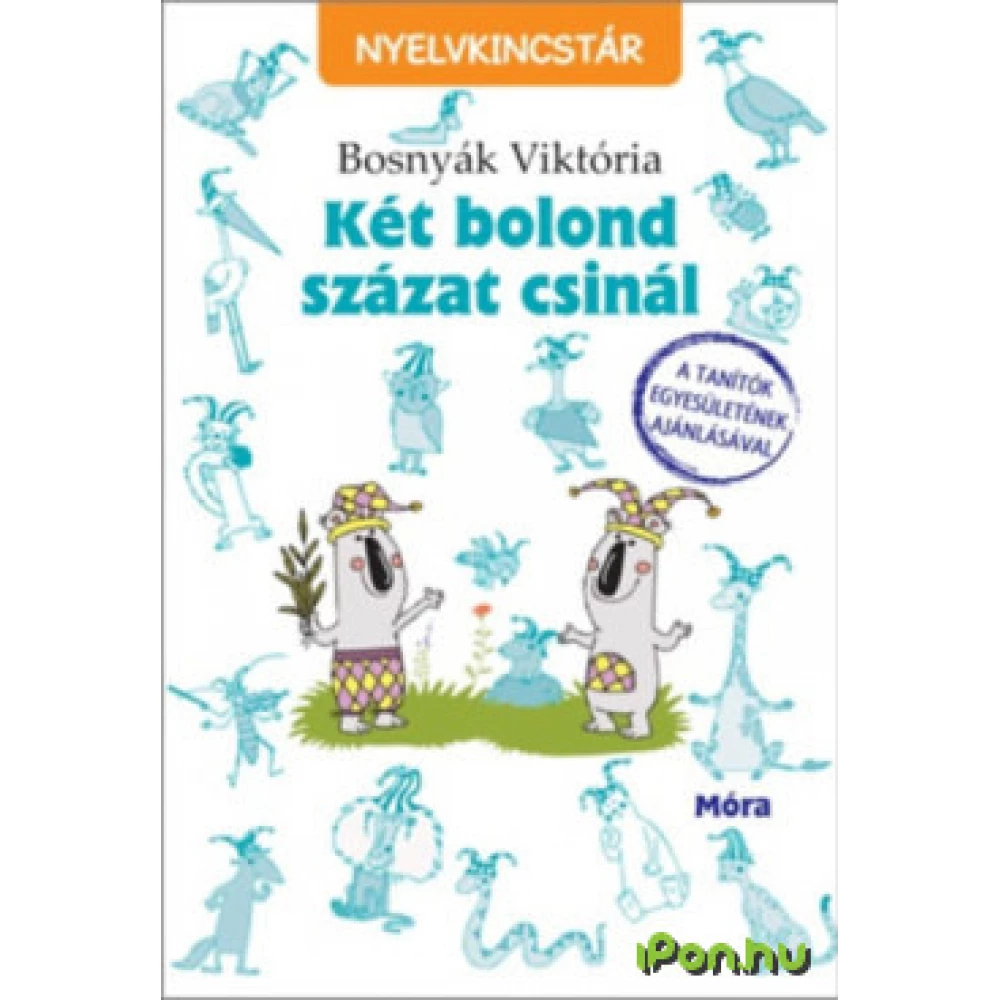 Do not look at the teeth of a gift spider, a horse is worth a lot. Such nonsense is said by Lala, the koala who recently arrived in the Nevenincs forest with her sister, Kokó. I wonder why you misuse... next
Price monitor
{{ start|timestamp }}
{{ end|timestamp }}
| | |
| --- | --- |
| Book subcategory | Mese |
| Author | Bosnyák Viktória |
| Publisher | Móra Ferenc Ifjúsági Könyvkiadó |
| Year of publication | 2018 |
Detailed description
Do not look at the teeth of a gift spider, a horse is worth a lot. Such nonsense is said by Lala, the koala who recently arrived in the Nevenincs forest with her sister, Kokó. I wonder why you misuse the proverbs you love so much? Wise Elek finds out what is causing the trouble, and his wife, Gyöngyi, puts order in the minds of the forest dwellers. Practice makes the master: by the time we get to the end of the tale, not only the forest dwellers, but also the reader will be able to use two hundred Hungarian words, proverbs and hotel verbs correctly, as the good priest learns to death.
No opinions about this product
Help others. Tell us what you think about the item.
Last time you seen these items on iPon