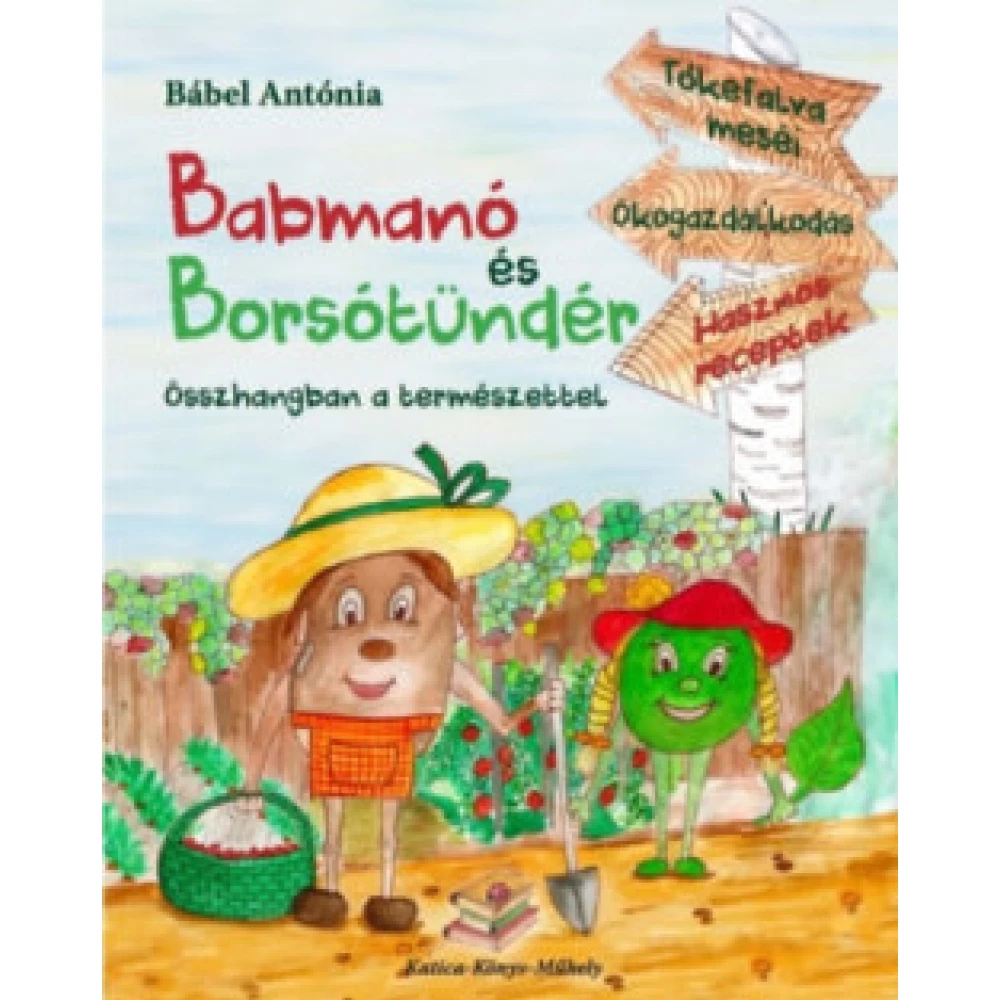 Bábel Antónia - Babmanó and Borsótündér - Összhangban a természettel
{{ product.originalPrice|formatPriceWithCode }}
{{ product.grossPrice|formatPriceWithCode }}
from 10 pcs {{ product.packageGrossPrice|formatPriceWithCode }}/pcs
{{ firstAdditionalProduct(product).originalPrice|formatPrice }}
Ft
Giftcard
Gift
{{ productAdditional.product.originalPrice|formatPrice }}

{{ productAdditional.product.originalPrice|formatPrice }} gift certificate
Discounted accessories
{{ productAdditional.product.displayName }}

{{ productAdditional.product.grossPrice|formatPriceWithCode }}

-{{ productAdditional.product.discountDiff|formatPriceWithCode }}

{{ discountPercent(productAdditional.product) }}
Bábel Antónia - Babmanó and Borsótündér - Összhangban a természettel
-{{ productData.discountDiff|formatPriceWithCode }}
-{{ productData.discount }}%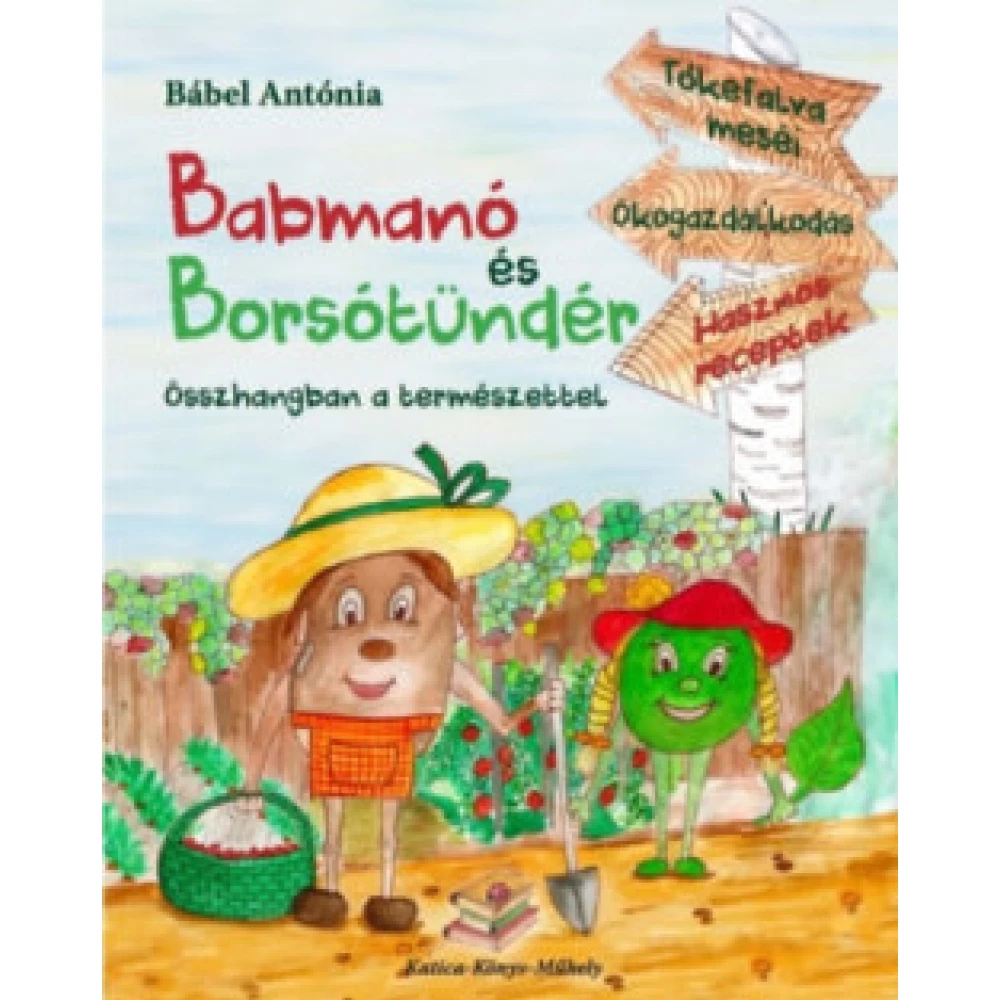 As a child, I kept swirling around my parents when they were cultivating the garden. I also took an active part in it many times, yet at the age of twenty-five I realized that if I had to produce something... next
In case you order today
Pickup in store: {{ productData.personalTakeoverDateAsText }}
Home Delivery: {{ productData.deliveryDateAsText }}
Price monitor
{{ hasPriceWatcherTranslation }} Delete
Notify me if it will be cheaper then
{{ start|timestamp }}
{{ end|timestamp }}
| | |
| --- | --- |
| Book subcategory | Mese |
| Author | Bábel Antónia |
| Publisher | Katica Könyv Műhely kft |
| Year of publication | 2018 |
Detailed description
As a child, I kept swirling around my parents when they were cultivating the garden. I also took an active part in it many times, yet at the age of twenty-five I realized that if I had to produce something for the table, the table would be left empty. That's why I delved into the subject, but since I'm a committed believer in a healthy lifestyle, chemical gardening was out of the question. I've come across a fantastic organic gardening book that has been my indispensable help in gardening ever since. Every year I read again and marvel at the practices of our grandmothers. I believe that earthly happiness can only be achieved if man finds himself back in his natural environment. I have a great desire for children to learn about the possibilities offered by nature.
Babmanó and Peas Fairy can be attractive role models who, as a gardener, give little readers much more than a few humorous moments. Their lifestyle is a guide to a healthier existence, physical and mental harmony, a happier world.

Babmanó and Borsótündér live in Tőkefalva and present the joys of chemical-free gardening to children through amusing or adventurous stories. It is not a difficulty for them to live in harmony with nature, but a part of their daily lives. They collect rainwater, use natural fertilizers, and protect the crop with plant associations. A pea fairy also excels at making delicacies, while Babmanó, like most children, is passionate about cakes. Come and get to know them and the other residents of Capital Village as well!

In the book you will find simple, healthy and useful recipes that you can make together - parent and child - in the kitchen.
No opinions about this product
Help others. Tell us what you think about the item.
Last time you seen these items on iPon