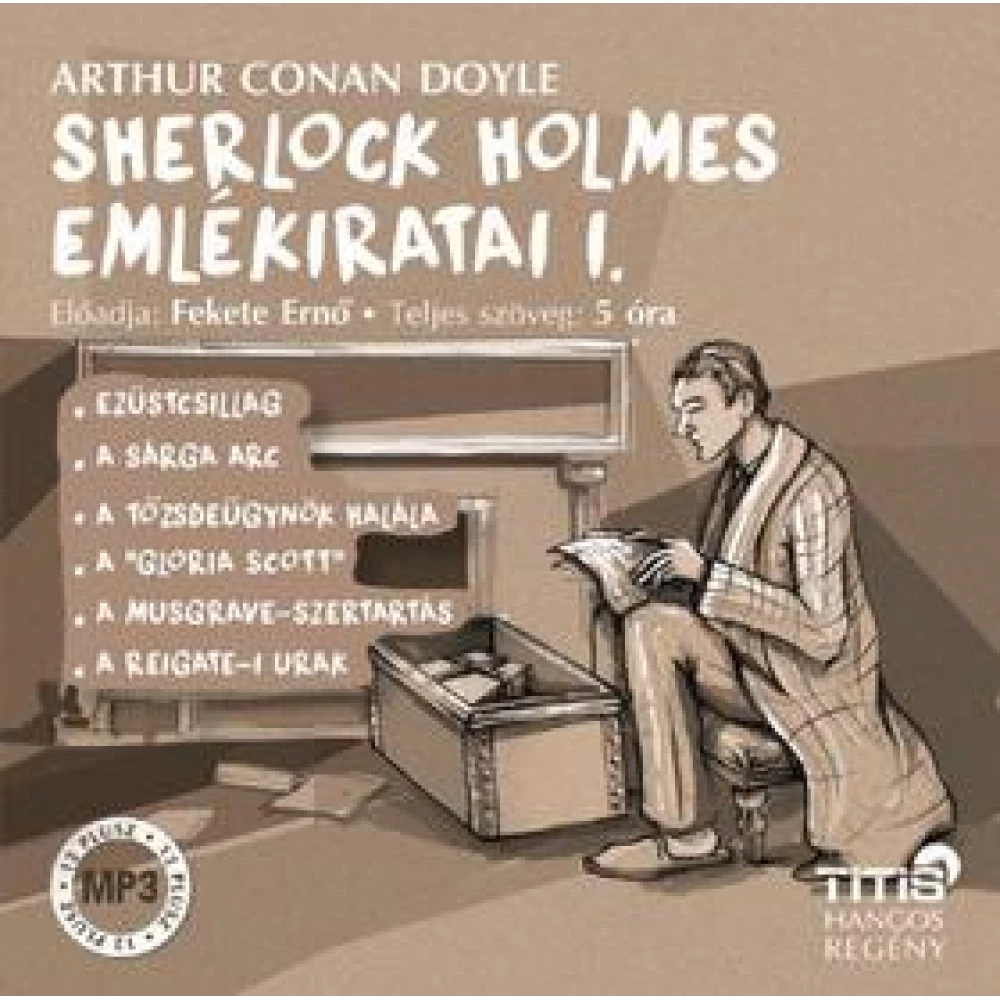 Arthur Conan Doyle - Sherlock Holmes emlékiratai (2021)
{{ firstAdditionalProduct(product).originalPrice|formatPrice }}
Ft
Giftcard
Gift
{{ productAdditional.product.originalPrice|formatPrice }}

{{ productAdditional.product.originalPrice|formatPrice }} gift certificate
Discounted accessories
{{ productAdditional.product.displayName }}

{{ productAdditional.product.grossPrice|formatPriceWithCode }}

-{{ productAdditional.product.discountDiff|formatPriceWithCode }}

{{ discountPercent(productAdditional.product) }}
Arthur Conan Doyle - Sherlock Holmes emlékiratai (2021)
-{{ productData.discountDiff|formatPriceWithCode }}
-{{ productData.discount }}%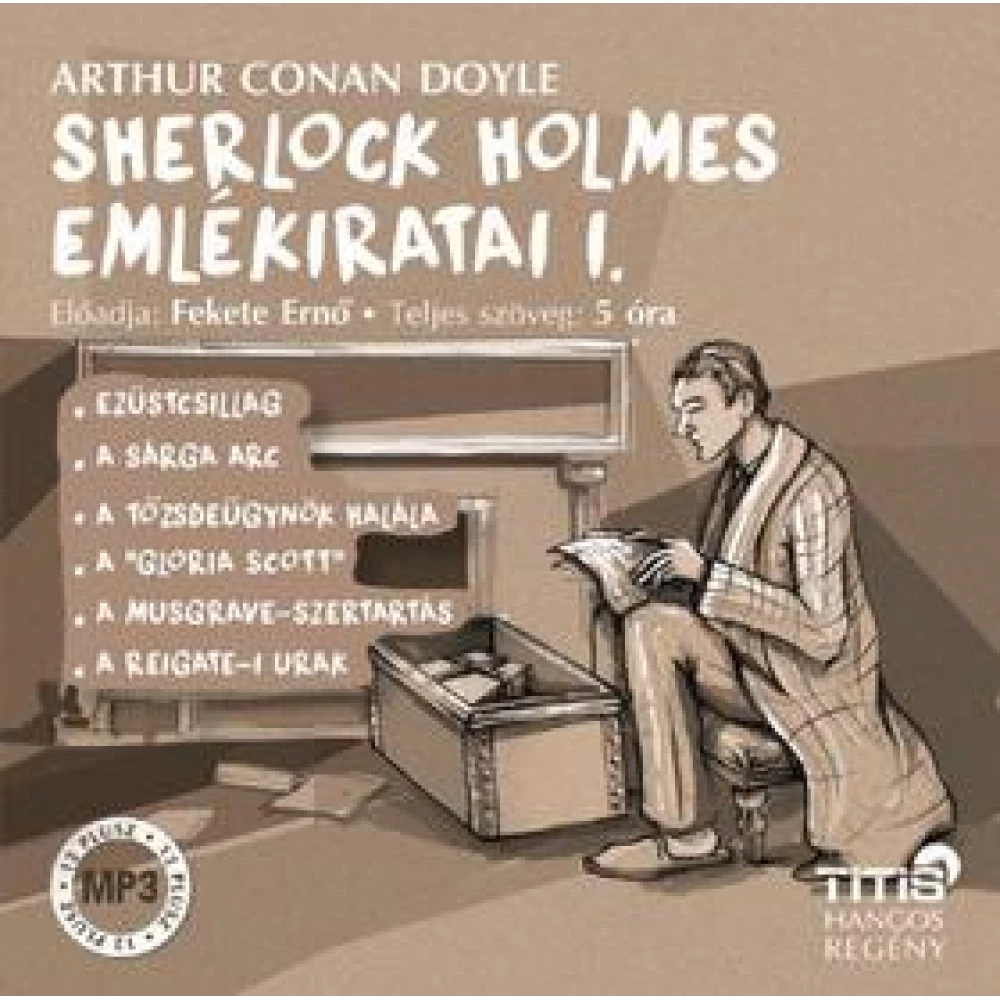 Most of the memoirs of the collection of the title of the memorials were Sherlock Holmes from the chest to Watson, in which he kept nicely ordered documentation of his old affairs. So we can meet youth... next
Price monitor
{{ start|timestamp }}
{{ end|timestamp }}
| | |
| --- | --- |
| Book subcategory | Mythology |
| Author | Arthur Conan Doyle |
| Publisher | Titis Tanácsadó Kft. |
| Year of publication | 2021 |
Detailed description
Most of the memoirs of the collection of the title of the memorials were Sherlock Holmes from the chest to Watson, in which he kept nicely ordered documentation of his old affairs. So we can meet youth with young sherlock as he enjoys the hospitality of his father's father. The host observes its investigative talent and draws attention to this track. In addition, it is still confronted with the first real "case", which can be expanded. He also receives an assignment from his university companions later when he was famous for its "consultant detective". Black Ernő reads the stories with a pleasure to find out about one to another that there was no crime in fact.
No opinions about this product
Help others. Tell us what you think about the item.
Last time you seen these items on iPon