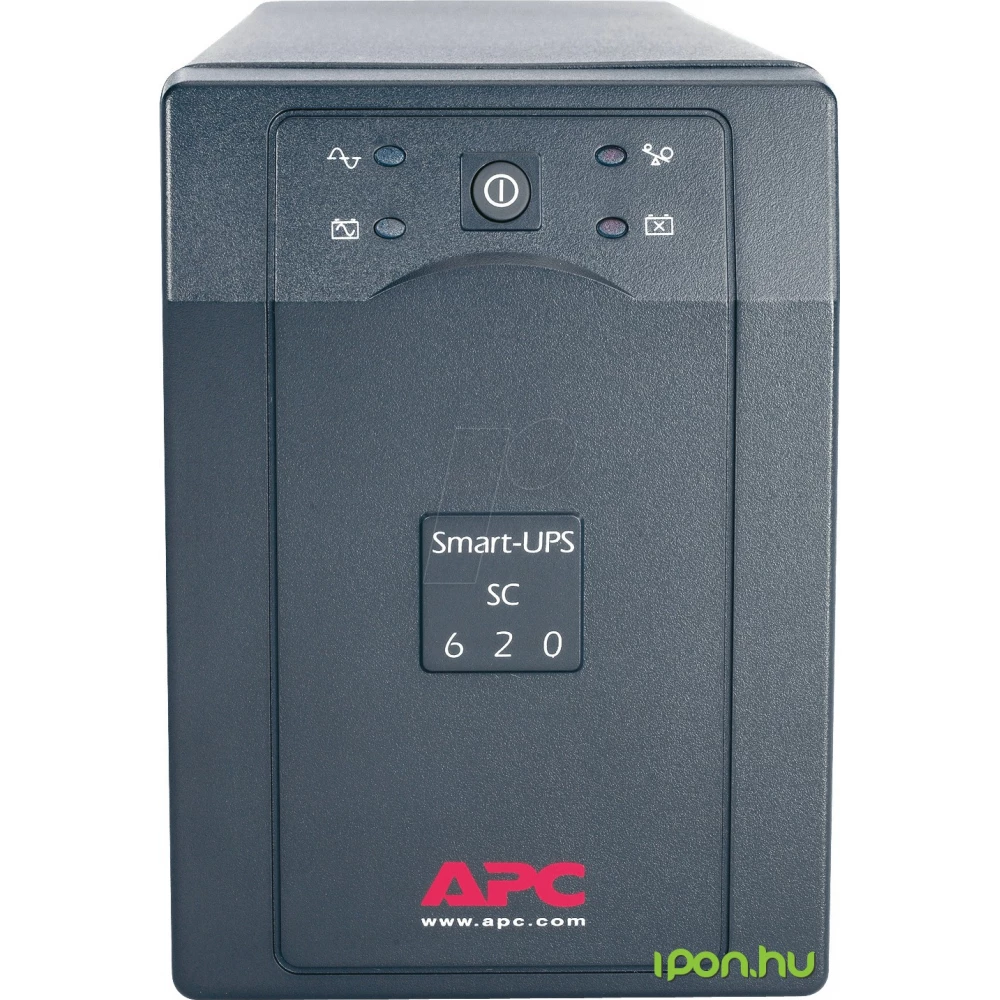 APC Smart-UPS SC 620VA SC620I (Basic guarantee)
{{ firstAdditionalProduct(product).originalPrice|formatPrice }}
Ft
Giftcard
Gift
{{ productAdditional.product.originalPrice|formatPrice }}

{{ productAdditional.product.originalPrice|formatPrice }} gift certificate
Discounted accessories
{{ productAdditional.product.displayName }}

{{ productAdditional.product.grossPrice|formatPriceWithCode }}

-{{ productAdditional.product.discountDiff|formatPriceWithCode }}

{{ discountPercent(productAdditional.product) }}
APC Smart-UPS SC 620VA SC620I (Basic guarantee)
-{{ productData.discountDiff|formatPriceWithCode }}
-{{ productData.discount }}%
Main use: Line-interactive UPSs are the most common uninterruptible power supplies for small businesses, protecting web servers and corporate departments. The DC / AC converter, ie the inverter, is... next
Basic warranty: These items do not benefit from the original manufacture service center services. The warranty can be done only through us. The products with this label do not take part in the promotions advertised by the manufacturer.
Please select the appropriate warranty method!
Detailed description
Main use:

Line-interactive UPSs are the most common uninterruptible power supplies for small businesses, protecting web servers and corporate departments. The DC / AC converter, ie the inverter, is continuously connected to the output. When the inverter is operated in reverse mode, the battery is charged from the mains. When the incoming power supply is lost, the switch opens and power is supplied to the UPS output from the battery. Because the inverter operates continuously and is connected to the output, these systems provide better filtration compared to standby UPSs and work with shorter switching transients. In addition, line-interactive units usually have a voltage-regulating transformer. This provides additional voltage control by adjusting the taps of the transformer depending on changes in the input voltage. Voltage regulation is an important function under low voltage conditions, failing which the UPS would have to switch to battery power and then disconnect consumers in the long run. Frequent use of the battery will lead to premature battery wear. The advantages of such uninterruptible power supplies are high efficiency, small size, low cost and high reliability.

Key Features:

- Type: Uninterruptible power supply
- Topology: Line-interactive
- Design: Tower
- Output power: 620 VA
- Output power: 390 W
- Input connection: C14
- Output connection (overvoltage protected): 1
- Output connection (battery operated): 3 pcs
- Output connector type: C13
- Sine wave: No.
No opinions about this product
Help others. Tell us what you think about the item.
Last time you seen these items on iPon