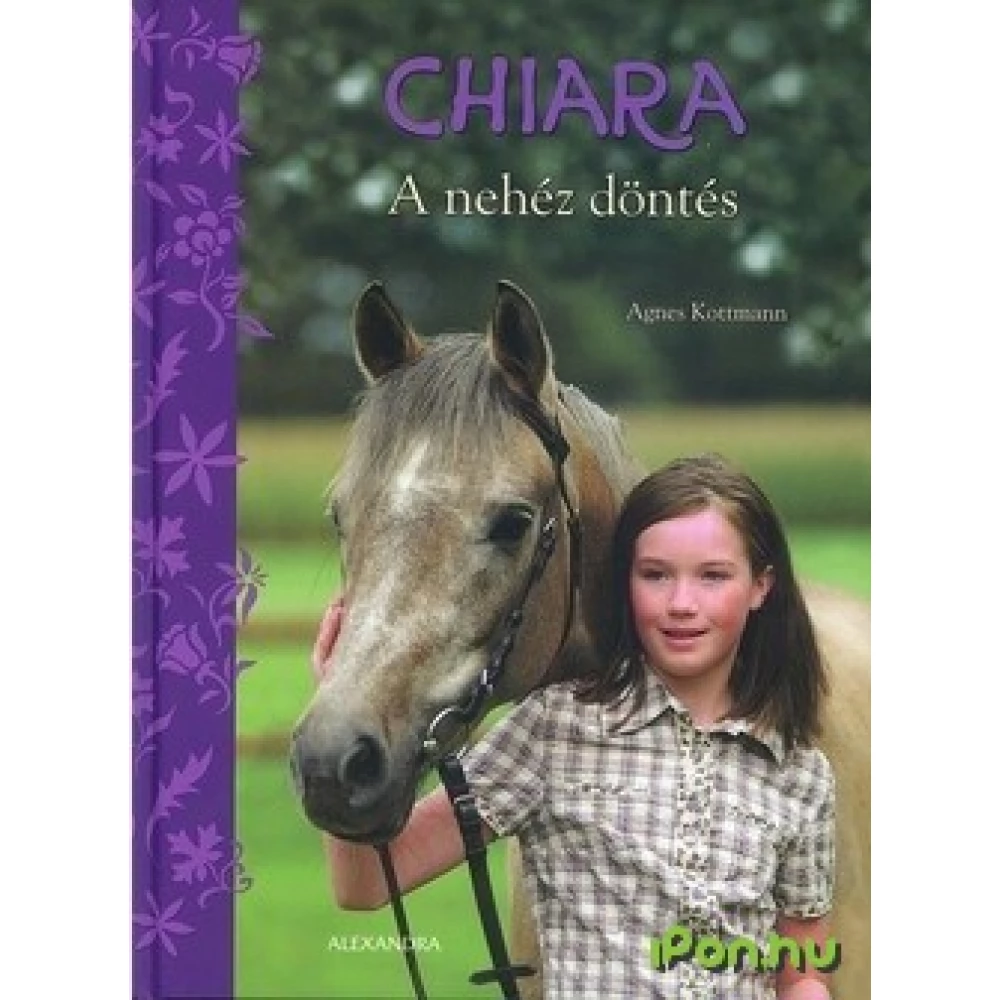 Agnes Kottmann - Chiara - A hard decision
{{ firstAdditionalProduct(product).originalPrice|formatPrice }}
Ft
Giftcard
Gift
{{ productAdditional.product.originalPrice|formatPrice }}

{{ productAdditional.product.originalPrice|formatPrice }} gift certificate
Discounted accessories
{{ productAdditional.product.displayName }}

{{ productAdditional.product.grossPrice|formatPriceWithCode }}

-{{ productAdditional.product.discountDiff|formatPriceWithCode }}

{{ discountPercent(productAdditional.product) }}
Agnes Kottmann - Chiara - A hard decision
-{{ productData.discountDiff|formatPriceWithCode }}
-{{ productData.discount }}%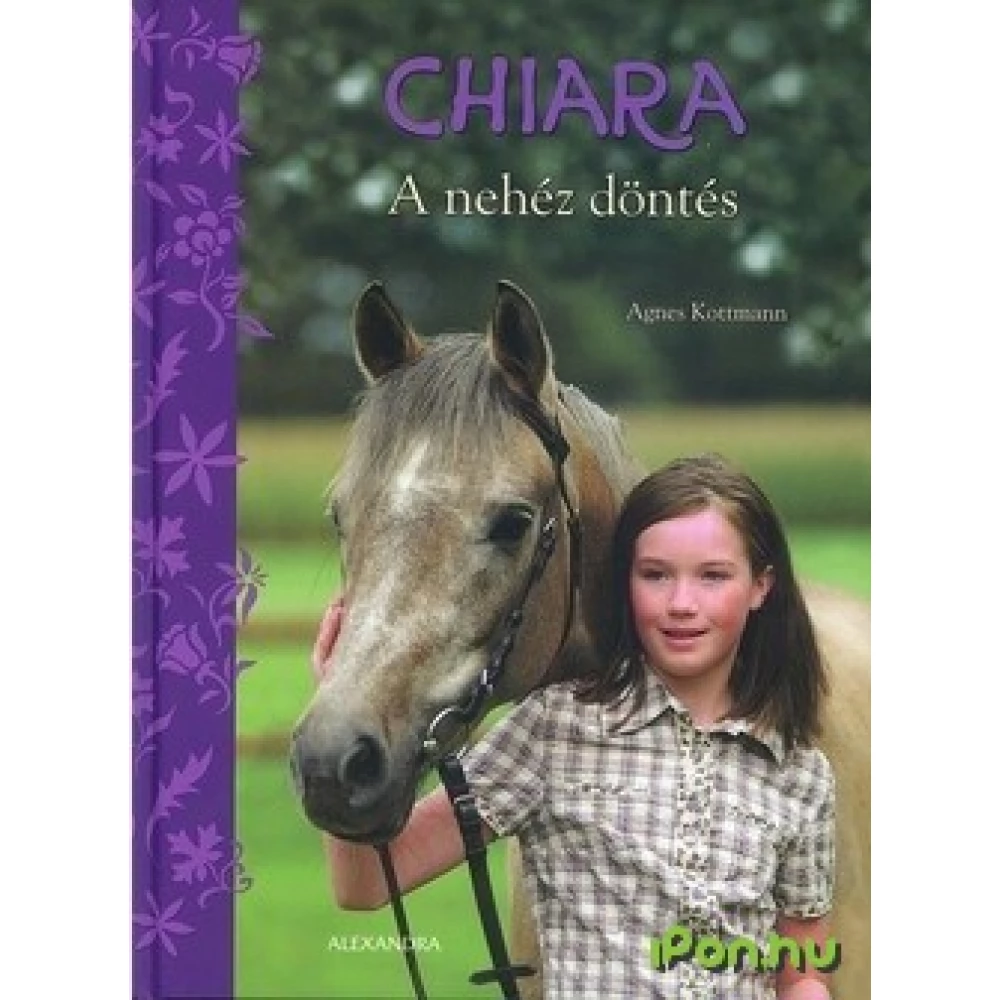 Chiara is a stubborn creature - just like a wild horse with a back, Brownie. Together they form an unbeatable couple. ## For Chiara, there is nothing more beautiful in the world than spending all her... next
Price monitor
{{ start|timestamp }}
{{ end|timestamp }}
| | |
| --- | --- |
| Book subcategory | Youth literature |
| Author | Agnes Kottmann |
| Publisher | Alexandra |
| Year of publication | 2016 |
Detailed description
Chiara is a stubborn creature - just like a wild horse with a back, Brownie. Together they form an unbeatable couple. ## For Chiara, there is nothing more beautiful in the world than spending all her free time with local wild horses. When one day you find an injured foal, you need to act fast. They try to heal the horse with Hendrik, his friend.
No opinions about this product
Help others. Tell us what you think about the item.
Last time you seen these items on iPon